Tree care tips that you can use
The first step to proper tree care starts with choosing the right tree at the right place. You should ensure that the tree can thrive when it is grown fully. Important things to consider are:-
Purpose – Determine the purpose of the tree – are you looking for more privacy, energy/shade reduction, a street tree or windbreak. The end goal is what will help you find the most suitable tree.
Limitations of site
Consider the maximum spread and height that is feasible for a tree in the given space. Is the soil hard and what is the soil condition? How much sun exposure can the tree get? You can find the required information here.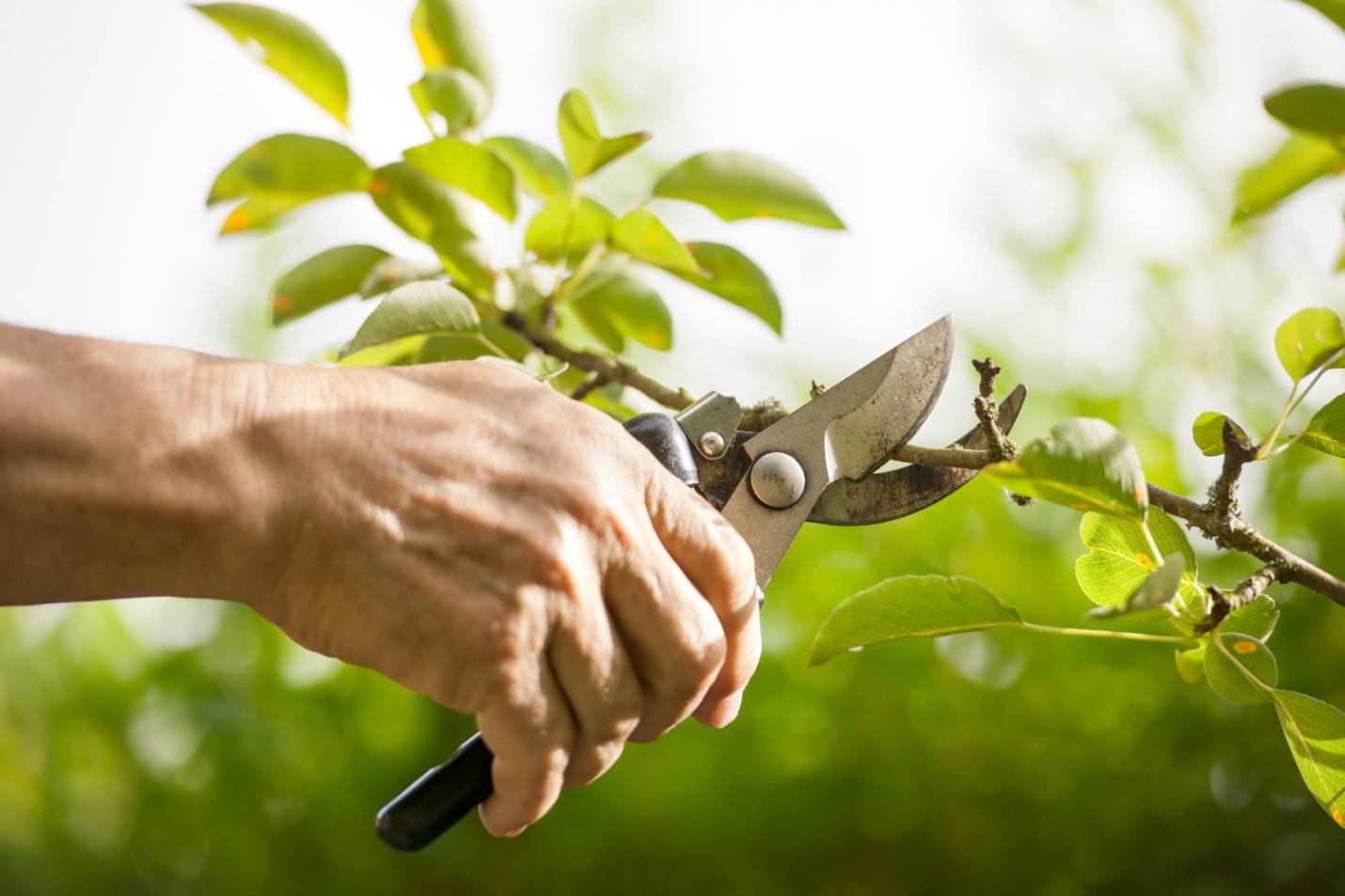 Choosing the right tree in the right place
If you choose short flowering type of trees, they won't hinder the utility lines overhead. Similarly you can expect cooling shade during the summer days from trees on the southwest, west and southeast without causing obstruction to warm sunlight during winter. Cold winds during winter can be blocked with an evergreen tree for windbreak.
Select a healthy tree
Basics of a good tree care begin with selecting a healthy tree. Here are the attributes to ensure that your tree can give you benefits over a lifetime.
Bare-root seedlings
The roots should have good moisture and fibre

Deciduous seedlings with equal length of stem and roots are ideal
Bur lapped/balled trees
Check if the root ball is firm when you touch, particularly closer to the trunk

Root ball needs to be adequate for the size of the tree
Trees grown in containers
Trees grown in containers should not have circling large roots

Cut the pruned roots clean with none being wider than your finger

Join the roots and soil should be tightly joined
Other factors you should consider while purchasing mature trees
Always look for well-developed and strong leader

Healthy and bright bark

Limbs and trunk free from mechanical injury or insects

Well-distributed branches around the trunk, substantially smaller compared to the trunk

Healthy spacing between the branches , about 8 to 12 inches for most of the species

Good tapering of the trunk

Wide angled crotches to lend strength

Low branches – though temporary will be helpful in developing taper and promoting the growth of trunk calliper while preventing sun damage
Proper mulching
Proper mulching is an important component of tree care and more so, for the newly planted trees. It helps in insulating soil, helping to buffer cold and heat apart from helping the roots with adequate moisture. Proper mulching also keeps the weeds out avoiding root competition and reducing damage to your lawn mower. Before you add mulch your newly planted tree, you should remove all grass around 3 feet and up to 10 feet in the case of large trees and add natural mulch like wood chips, bark pieces etc about 4 inches deep inside the circle. Take care to ensure that the mulch does not touch the tree trunk.
Watering
Proper and timely watering is another key component of tree care though it is always tricky to recommend exact volumes due to varying climatic conditions. However, the following guidelines are intended to be helpful.
Trees newly planted
For trees that have been newly planted, immediate watering for about 30 seconds from your garden hose fitted with a diffuser nozzle and steady flow of water is adequate.
Watering during the initial 2 years
During the early life of a tree, say, the first 2 years, your tree is going through the process of expansion an plenty of energy is expended in the process to establish its roots in the soil. This is particularly so, during the summers across the initial years of the life of a tree when it experiences difficult times adjusting to drought and heat. By covering the soil using wood-chip mulch and providing adequate water, you can lessen its challenge. Root establishment can also be speeded up through deep watering. Deep watering will also help retain moisture in the soil to depths that include all roots.
Volume and frequency
Inadequate water is harmful for your tree and too much is also harmful. Excess watering is a usual mistake in tree care. You need to understand the difference between soggy and moist and you can achieve this simply by feeling the soil. Damp soil drying for short period of time allows enough oxygen to get down to the soil. A garden trowel can also be inserted into the soil to a depth of about 2" and moving the trowel blade back n forth for creating a narrow and small trench. Once the trench is created, you can dip your finger and feel the soil. When the soil is moist when you touch, the tree has adequate water.
Drought tolerant trees
If you are in a terrain that constantly fights drought, you should consider drought tolerant trees. This way, you will ensure that your efforts in bringing up some greenery are not wasted.
Moisture tolerant trees
Opposed to the drought prone areas, if your terrain experiences significant moisture including wet conditions, you should choose moisture resistant species suited to these conditions.
Pruning
A healthy tree should also get proper pruning and the digital world can help you with several videos with instructions on pruning methods. Removing deadwood and light pruning can be undertaken at any time across the year. But, seasonal pruning should follow certain time-tested methods so that pruning produces the desired results than harming the tree. During the dormancy of your tree, winter pruning is generally undertaken. This helps in vigorous new growth during spring and should be employed when you desire such an effect. You are also better off waiting till the coldest days of winter has passed before starting pruning.
Summer pruning
Summer pruning helps in directing growth of unnecessary branches by slowing down growth. When you are not focusing in dwarfing the tree or branches from developing, pruning is best after completion of seasonal growth. Summer pruning is also helpful in corrections since you can see the defective limbs with ease.