8 Tips to Take the Best Care of Your Eyes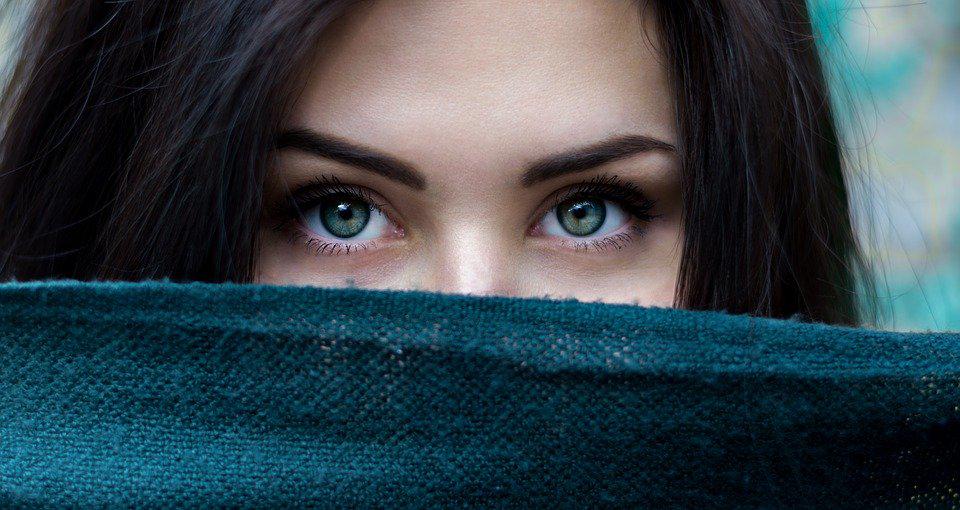 Your eyes and vision are an important part of your bodily health, and also, the most vulnerable organ. Vision disturbances and eye diseases are fairly common. Many believe that the vision problem is triggered by age-induced health and eye diseases. However, neglecting to care for your eyes is a major culprit behind many ailments, including macular degeneration and allergies. Even when we are young, we need to protect our vision and take good care of our eyes. As we grow older, the needs of our eyes tend to grow and become all the more important. Any reputable Sydney eye clinic can help you understand the importance of an efficient eye care regime.
If you have diabetes or other chronic ailments, there is a greater need to be vigilant about eye conditions. Our eyelids, eyelashes and corneas are the defence systems that protect our eyes. We need to take measures to boost these natural defence systems and improve the health of our vision.
In this article, we will walk you through important tips to establish a rigorous and effortless eye care regime.


Here's everything you need to know:

Sudden Vision Changes
Often an expired mascara or excessive sun exposure can lead to sudden vision changes. It is important to pay heed to such vision changes and take protective measures without delay. Typical symptoms that you should beware of include blurry or hazy vision. Double vision in one or both eyes can also be a cause for concern. Any sudden reductions in your field of view, or any dark or red spots emerging in your vision require attention.
If you experience difficulty seeing clearly in low light or see flashes of light, you need to be worried. If you think you are losing your central vision, be sure to book an appointment at a reputable eye clinic. Getting your eyes examined from an eye care professional is important to rule out the possibility of any danger. It will help you get the right treatment at the right time, avoiding any permanent vision damages.

Medical & Family History
The whole point behind a preventive care regime is to be aware of any risk factors you may harbor for eye conditions. Do you have a family history of cataracts or diabetes? If you have a family history, it will increase your risk factors of suffering from the same disease. History of macular degeneration, high blood pressure or macular degeneration is also cause for concern.
Be sure to collect detailed information on your family history of illnesses and eye-related conditions. Majority of the chronic ailments we suffer from tend to be hereditary. Your medical history also plays a significant role here. If you suffer from arthritis, diabetes or macular degeneration, be sure to take measures to protect your vision.

Protecting the Eyes
It is important to invest in protective eyewear in all situations that could prove damaging for the eyes. For instance, while working with chemical-infused paints, gardening, grinding machines and more. When you head out, be sure to protect yourself with UV-resistant sunglasses. The harmful UV and UVA rays of the sun are the greatest risk factor for our vision.
You need prescription glasses or sunglasses that can completely block out these hazardous ultraviolet rays. Whenever you are outdoor, be sure to keep your eyes well protected. Most people avoid sunglasses on cold and cloudy mornings, but the UV rays can still penetrate and damage your vision.
Blue light is another harmful factor that can impair your vision or weaken the health of your eyes. Many digital screens and artificial lamps emit blue light, which can cause serious harm. Therefore, it is important to monitor your screen time and take regular breaks from all digital devices. If you have a vulnerability or eye condition, it is best to avoid blue light and artificial lamps altogether.

A Healthy Lifestyle
A healthy and well-balanced diet that is rich in nutrients can work wonders on your eye health. It is important to consume Vitamins A, C and E to maintain your eye health. Omega-3 fatty acids, found in fatty fish and nuts, help cut down the risk of macular degeneration.
Beta carotene and lutein are powerful nutrients that protect your vision. A diet rich in antioxidants, abundantly available in fruits, can help reduce the risk of cataracts. Be sure to brim up your daily diet with foods rich in these nutrients.
Hydration is just as important, so be sure to drink up at least eight tall glasses of water a day. You see, the eyes need water to produce tears. Lack of hydration can lead to dry eyes. A regular exercise regime also boosts and protects vision, alongside maintaining overall bodily health.

Quit Smoking
Smoking is a common culprit behind many age-induced eye ailments, including macular degeneration and cataracts. Smoking increases the risk of these ailments and other eye conditions and allergies. Long-term smoking can also gravely impair the optic nerves, which can gradually damage your vision.

No Rubbing
If you have a habit of rubbing your eyes aggressively, it is time to stop. You see, our hands are full of dust, dirt and particles of bacteria that we can not see. Rubbing will allow all these pollutants to reach your eyes; this can breed a wide range of infections and allergies.
Be sure to avoid rubbing your eyes or putting your hands or nails into your eyes. If you feel an overwhelming urge to rub that has become consistent, just head over to your nearest eye clinic. An eye checkup will prove more effective than putting dirty hands to your eyes.

20-20 Rule
Practicing the 20-20 rule is the ultimate secret to maintain the health of your eyes and protect your vision. It involves a simple exercise. Every 20 minutes, drive your attention away from your computer screen or digital device. Focus your attention on any object that is at a 20 feet distance from you.
After every 20 minutes, get up from your chair and walk for 20 steps. This trick is ideal for professionals who spend their entire day confined to their desks. It will help promote blood circulation and give your eyes a break from screen time.

Use Quality Makeup Products
Bad quality makeup products, especially eyeliners and mascaras, can cause serious damage to your eyes. Cheap eye shadows and mascaras can trigger allergic reactions and impair your vision. Always prioritize high-end and reputable makeup products for the eyes.
Makeup remover is the most important investment. Before you go to bed, be sure to clear up all the makeup left in your eyes. Failing to do so will encourage a harmful build-up of bacteria that can cause allergies.
Conclusion:
It is important to get sufficient hours of quality sleep to rejuvenate and revitalize your eyes. We strongly encourage you to regularly visit an eye professional at a reputable Sydney eye clinic. Regular checkups and tests will help prevent the risk factors of any possible ailment or chronic disease.