MEN'S SHOES IN 2021: FOOTWEAR TRENDS FOR MEN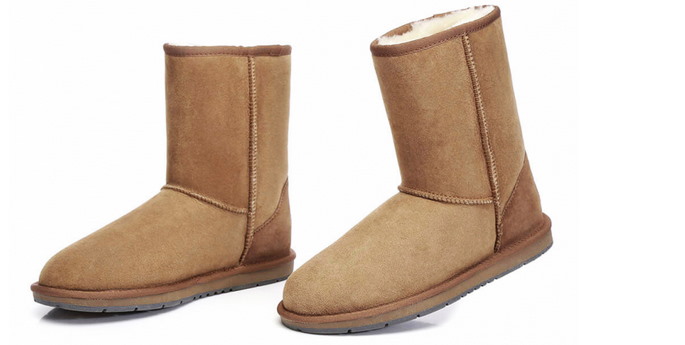 Since the inception of the fashion industry, men's fashion has taken centre stage. Men's shoes are an intrinsic part of fashion. For ages, society has fussed about men's shoes. In history, men have been regarded by the size of their shoe tip. Everything from top hats to monocles, suits and formal shoes enjoyed a different trend. These trends evolved over the ages to include the different types of men's apparel. For example, jackets expanded to cover more than suits and tuxedos, bottoms expanded to cover chinos, hats expanded to cover slouchy beanies, and shoes expanded to cover
UGG for men
.
Men's shoes have seen quite a lot of innovation these past few years, casual or formal. Here are the men's footwear trends of 2021.
TOP SHOES EVERY MEN'S WARDROBE SHOULD HAVE IN 2021
.
While 2021 could see more innovation in the coming months, here are the latest footwear trends for men.
The Leather Boot
The inception of vegan leather, which is obtained through cruelty-free practices, is the latest and welcome innovation in the leather industry. The environmentally conscious can also invest in a good pair of leather boots and stay in trend during autumn and winter. Leather lace-up boots send an austere signal, but they can exude more casual and exciting vibes when appropriately paired. Leather boots go well with almost any outfit, and they come in various sizes as well. High top leather boots with a slight heel can effortlessly turn eyes in a room, especially in dark or subdued colours.
Leather boots that wear over time send off a more classic vibe, almost indicative of the individual's travels and stories. They easily blend with any outfit, effortlessly exuding class and charm. Men should try to get their hands on a pair if they don't already own one.
Ugg for Men

Staying in line with boots, the next shoes on the list are uggs. Uggs are sheepskin boots with a tanned exterior. The boots may also contain a furry hem at the top. The insoles are fur, making for a comfortable footwear experience. The exteriors are usually pastel suedes that complement the texture of the sheepskin. Pairing the right colours with the outfit, UGG for men could be both formal and casual wear. For example, when wearing formals, men can wear long pants that cover the height of the boot, instantly giving it a formal look. Additionally, they can get them in dark formal colours like navy blue or dark chocolate brown. These uggs bring a professional vibe to a formal outfit. Pairing uggs of lighter colours, like mustard yellow, deep blood red, moss green, etc., could send off a more stylish and fun vibe.
White-Top Trainers
White-tops are completely casual footwear and pairs well with ankle-high pants. The white-top trainers can pull off almost any fashion style like beachwear, party wear, and other simple trends. They can add the perfect finish to all pant-lengths (though ones that reveal the ankle are highly recommended), from pencil fit jeans to beach shorts.
Brogues
The latest dress shoe fashion inclusion is brogues. Initially intended for more functional purposes (draining water from the shoes), the
strategically placed holes
add a dressy look to the shoes. People can also wear them to social fashion events if they own brogues with lesser holes and dark colours. Lighter-coloured brogues have a more lively and likeable appeal.
Sneakers
Sneakers rank high on the ultimate "to-own" footwear for men. Several men even have an entire sneaker collection. Indeed, there are some highly regarded sneaker collections of certain men around the globe. Especially with dance reels on Instagram becoming famous, dance sneakers are the "to-go" option for young people. Men can expect this trend to continue beyond 2021.