A Guide to Selecting the Ideal Toys for your Kids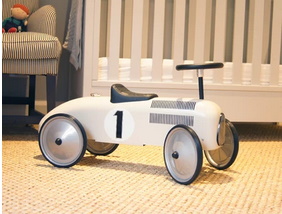 Toys can play a significant role in a child's development. They are fun items to have when growing up and can play a role in the type of skills they acquire while growing up. However, it is critical to know your kids' types of toys to keep them safe and promote their development. The challenges of children harming themselves with the kind of toys they use are real. It is the reason governments set guidelines on the manufacturing and distribution of such items.
The Importance of Regulation
There are different types of play materials you can purchase for your child. A trip to the robotics toys wholesaler will introduce you to fantastic items that are beneficial for a kid's development. Apart from helping them build relevant skills, they keep them engaged. However, not many people know what to look out for in toys to enhance the child's safety while utilizing them. Some of the popular regulations by authorities include;
* The paint on toys should not have harmful components. Children are fond of putting things in their mouths, and toxic items will negatively harm them.

* Ensure the manufacturer labels the items as flammable or resistant to heat depending on the toy's raw materials.

* Toys should be easy to clean to promote a healthy environment for the kid.

* They have guidelines on the appropriate toys for children depending on their age. It involves the developer giving the layout of the toy's structure and testing them before availing them for sale.
Therefore, before buying any piece of equipment or toy for your child, it is vital to read the label to determine if it is appropriate for your child's use. You do not want to risk anything because the young ones will be using the items without your supervision. We will learn some ideal ways to find the suitable ones for your child, whether choosing the educational or robotics toys. Here are things to consider when looking for an appropriate toy for the young ones in the family;
Look for a Versatile Toy
Children love exploring and experimenting with things. They will dismantle and put together things at their discretion. Therefore, choosing a versatile toy that they can use for different things is beneficial. The building blocks toys are good examples because the kids can alter however they like. They can build whatever items they want and keep them engaged for long. If you choose a versatile piece, you will not need to buy many toys to keep them having fun.
Select the Educational ones
The robotics toys are also suitable for enhancing skills in young children. It helps them in figuring out the pieces of equipment while improving their capability to solve problems. Since the toys help them think critically, they will be better at analyzing and solving problems as they develop into youths and adults later in life.
Conclusion
The type of toys available in the modern world can significantly influence a kid. Ensure you chose those that will build them positively.