How to Accessories a Dress for a Party
The best items in life are during the youth when you are invited to fancy parties and get to dress up all you can in the trendiest dress and look amazing. You have all eyes on you and can have the best time of your life. But the time prior to looking all fabulous and entering the party while flaunting is when you have to dress up. For any kind of party, choosing the right party dress is one piece of the puzzle; getting accessories with it and putting it all together is hard work. The end result may not go well with your expectations, and that's when all your efforts may seem like going to waste. This is why you need to calm down and imagine yourself in an ideal outfit and dolled up with accessories. Follow the below tips to get started with your party look and smash it:
Know Your Dress
In order to have the right accessories for your dress, you need first to get the outfit in order. If you haven't yet chosen your dress, you can do it with the accessory choices that you already have. This way, you won't have a hard time picking stuff to match and wear with it. Get a lovely dress that you know you will be able to rock without feeling it weighing you down.
Get along with the trends and choose something that you would love on yourself but something that your friends won't be wearing. If it is a cocktail or another party that isn't formal, you can be spontaneous and choose to show some skin; otherwise, it'd be better to limit it.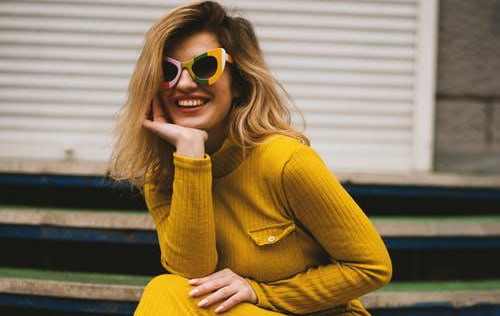 Type of Jewellery to Put On
The jewellery to put on with any Party Dress is defined mainly by trends going on or if you have a precious piece of jewel that works well with any outfit. In order to look trendy, you can pick heavy statement jewellery pieces and big Stoney rings. These days you will find enormous pieces of jewellery to be in trend with any party outfit. However, you have to be careful wearing these types of jewellery so as not to over-style the look.
Pair the Right Earrings
Most people like to go for a black cocktail dress for an informal party which is a great choice. However, even this piece of nice clothing doesn't work well on its own. It would look much better with some black hoops or diamonds to go with it. Similarly, earrings can really bring out the shine of a dress and enhance the look. If you're going for an updo style for your hair, ensure not to leave the ear area empty. As a simple rule, if you can't find nice artificial earrings, any gemstone or precious stones work with any outfit and dress.
Get Your Necklaces Out
Stones, strappy, beads, crystals, pendants are all great necklace ideas for a party dress. Cocktail dresses can also be simple looking like a long Maxi Dress. And for these, matching the right necklace is essential to complete the look.
Necklaces are especially necessary for strapless dresses. Never underestimate the power of a simple stone pendant necklace over a dainty dress. The combination works like magic for any event, formal or not, and is a classy look to create. Nonetheless, go for a necklace style that helps you set out your personality and creative idea for your evening semblance.
Shop for Footwear
After your dress, the accessory that matters the most is your shoes. As it is said that your shoes say a lot about your personality and traits, you need to find a pair that does precisely that. For this reason, choose shoes that help you stand out. The most exaggerated pair will help you bring out a dress no matter how monotonous. Remember to only select one of your bright and shiny pairs with an added platform or style to them.
Bracelet it Up
It's fine if you want to keep away from bracelets in your event, but make sure not to leave your wrists completely empty. If you don't like bracelets, you can style a wristwatch that would look classy. However, a dainty gemstone bracelet won't look bad either. Clustered bracelets on one wrist are a great look to wear with a party dress.
Outwear
To end the look, you can fashion a jacket or blazer to make it look better. For this accessory, you can use anything that looks good with the kind of dress you're wearing. This can be a classy fur, or long coat, a bomber jacket, or anything else to accessorise your dress more. With this addition, you can create a different look and better than others.