10 DIY Mistakes to Avoid When Moving House on Your Own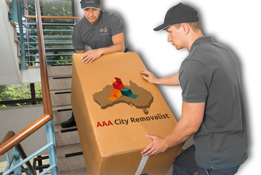 Are you ready to relocate to a new location in the near future? Many people are often under the impression that that moving on their own is less difficult than hiring a professional. This, however, exposes you to many of the perilous mistakes that DIY movers often make.
Outlined in this article are 10 DIY mistakes you must avoid when moving house on your own.
1) Assuming that a DIY move is less expensive than hiring movers
You mustn't fall into the trap of failing to identify all the hidden costs that come with a do-it-yourself move, unless you have a modest-sized property with only a few household items, some close friends to help you with your move, and previous DIY moving experience. As a result, the majority of people make the mistake of failing to account for the DIY moving costs of moving equipment, packing supplies, road toll fees, and even cleaning fees, resulting in unforeseen financial difficulties.
2) Underestimating the amount of time required to relocate
When you try to move without professional help or prior experience, you risk running out of time since, like most people who lack the necessary experience, you've drastically underestimated the amount of time required for your DIY move. This inevitably leads to sloppy organisation, which can quickly jeopardise your prospects of enjoying a hassle-free move. To prevent this from happening, always create a detailed moving checklist when doing a DIY move.
3) Hiring the wrong moving truck
The size of your moving vehicle is critical when doing a DIY move. You may wind up selecting a truck that is too small for your belongings, resulting in repeated trips to your new house, which will require more time and may require you to pay for additional petrol as well. Determining the approximate volume of the goods that need to be transported, will help you in selecting the right sized vehicle for your needs.
4) Failing to make the most of your rental truck's storage space
To maximise storage space, no matter how skilled you believe you are at packing a moving truck, you'll need experience, imagination, and excellent preparation. Ensure extra caution is taken when loading heavier items, to prevent injury and damage to the items.
5) Wrongfully assuming that any box can be used for packing
You can't just utilise any moving box to load your belongings. You must consider the safety of your household belongings, particularly those that are fragile and could break if dropped. Don't make the self-moving blunder of accepting any package just because it's less expensive.
6) Leaving the packing till the last minute
Many DIYers make the mistake of assuming there will be plenty of time before moving day to begin packing. As a result, they fall behind schedule, as they often do not finish packing on time. Pack a couple cartons per day to prevent this from happening.
7) Assuming you can protect your belongings better than professional packers
Just because you own something, doesn't mean that you're the only one who knows how to properly pack it. This is a reasonable assumption to make for non-fragile household objects. Professional removalists are more than capable of safely packaging your most valuable and fragile items.
8) Ignoring the significance of moving safety
Most do-it-yourself movers are unaware of the precautions that must be taken, to ensure their safety and that of others around them, including pets, during a relocation. Professionals, on the other hand, know exactly how to avoid personal injuries, utilise the proper moving equipment, whilst always doing everything in their power to guarantee that nothing is damaged during the loading, unloading and transportation of your goods.
9) Believing that your friends or family will help you relocate
No one, not even your closest friends, are obligated to help you with your move. While a DIY project will be a great deal easier with the help of your mates, just because you have terrific friends doesn't mean they'll rush over to assist you with your move.
10) Convincing yourself that it's too hard to find a reputable mover
It is not as tough as most people believe it is, to track down a good moving company. There are a plethora of them available online, you just have to be willing to do a little research to help identify a quality one that won't let you down. Start by looking at their customer ratings before requesting in-house inspections from the removalists.
Conclusion
Be sure to make special note of all the DIY moving mistakes highlighted in this article, before attempting to conduct a DIY house move on your own. Doing so will greatly reduce the risk of making a costly blunder that will result in greater delays, increased expenses and even personal injuries.