Protect Natural Hair: 6 Reasons To Try Clip-in Hair Extensions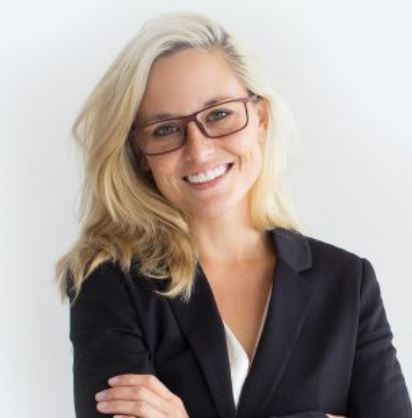 Are you trying to transition to natural hair? Are you tired of endless heating and styling that leave your hair damaged and dull? One thing that can help ease your way towards this big change are clip-in hair extensions.
But first things first, let's know more about this particular type of hair extension.


What is a clip-in hair extension?


Clip-in hair extensions are a set of multiple wefts with small removable clips that you can apply to your hair to add length and volume in minutes. You can wash and style them in any way you want without causing damage to your real hair.
However, when you get your clip-in hair extensions Australia, make sure they're 100% Remy human hair. This ensures that the hair extensions blend naturally with your human hair. Whether you're going out for a date night, wedding, or a simple lunch, you can have fabulous, natural hair fit for every occasion.
Good Reasons to Try Clip-in Hair Extensions Australia


Often, subjecting your hair to harmful chemicals and heating tools are unavoidable when you're about to attend an important event. After all, you only want to look your best and not seem out of place. Unfortunately, it's your hair that suffers.
As you begin your transitioning journey, here's how clip-in hair extensions can help.


Did you cut your hair too short to grow back your real hair? This can feel quite "awkward" at first, especially if you've been used to having long hair for years. A simple way to overcome this is by popping a few clip-in hair extensions.
Human hair extensions come in various lengths, thickness, and style. Through clip-in hair extensions, you can gain back the length you've lost as you wait for your hair to grow.
If you've been styling your hair for years, it's not uncommon if you have little to no experience with dealing with natural hair. But you don't have to throw in the towel just yet! Since human hair extensions are created similar to natural hair, you can use them until you get more familiar with your real hair.
By the time your hair grows longer, you have a better idea of how to care for it. This makes your transitioning journey more seamless and free from worries that you'd have to suffer from a bad hair day.
Transitioning to natural hair doesn't you can't enjoy those amazing hairdos you collected on Pinterest for inspiration. Even if your real hair isn't long or thick enough to get the same result, clip-in hair extensions got you covered.
Quality hair extensions save you from heartaches and damage. Clip-in hair extensions allow you to sport whatever hairstyle you want while protecting your real hair. Compared to wearing a weave or sew-in, clip-ins are quite easy to remove. So, you can let your real hair breathe after a long day.
The hair is quite fragile during transition because relaxed ends are prone to breakage. As you progress, you'll find that your hair starts to look uneven while your relaxed ends break off. This can result in thick growth at the top and thinner, broken hair at the bottom.
Damaged hair can cause hairstyles to look thin at the ends. Clip-in hair extensions can offset this by filling out areas of your hair that lack volume by making hairstyles appear natural and flawless.
Even if you're not a hair expert, clip-in hair extensions are perfect for you. They're so easy to put in that anybody can do it even without training. But if you want your clip-ins to be attached perfectly the first time, watching a 5-minute tutorial video would suffice.
Unlike permanent hair extensions, clip-in hair extensions don't need any commitment from you. There's no pressure as you can take them off anytime you want or when you just want to rekindle the romance with your own hair.
It doesn't matter whether it's short or long hair extensions, you can change your mind any time and remove them, and it only takes a few minutes. The best part is, you can also re-apply your clip-in hair extensions when you feel like it.
If well taken care of, your hair extensions can last anywhere from 6 months to a year, depending on their quality. For the sake of comparison, seamless hair extensions only last around 1-2 months, while micro-hair extensions can last between 3-12 months. However, these are more expensive because you also need to pay for maintenance such as installation fee, rings, glue, etc.
Considering all the cost involved in other hair extensions, you'll see clip-in extensions is the best long-term investment. They're easy to use, low maintenance, and requires no commitment.


Go With Natural and Healthy Hair


Going natural can be a little less daunting with the help of clip-in extensions. The last thing a girl wants is to go out with messy hair with wefts showing.
The good news is, 100% human hair extensions can blend in perfectly with your real hair. Just pay attention when buying hair extensions and make sure they're 100% Remy human hair.