6 Tips For The Perfect Corporate Christmas And Holiday Cards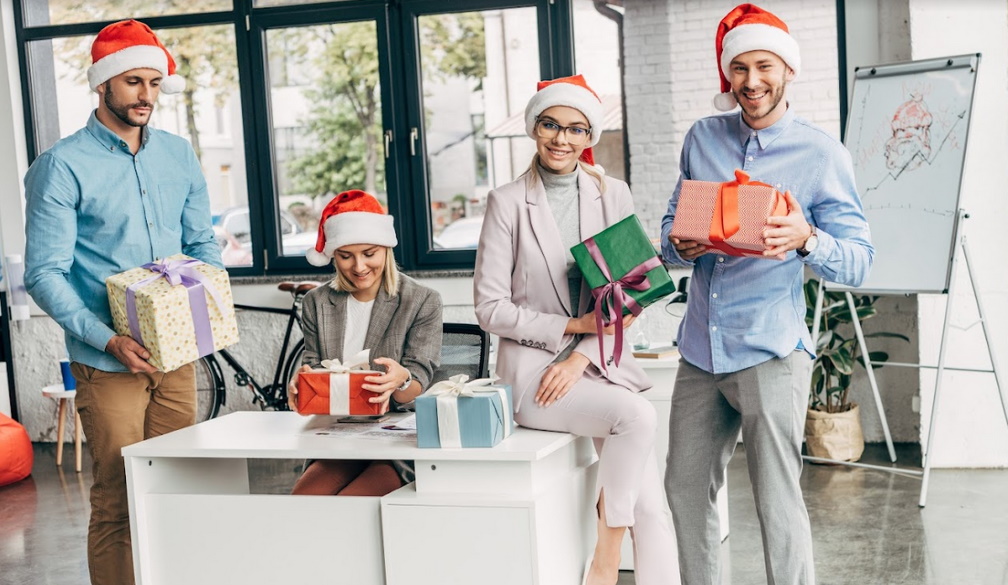 'Tis the season to be jolly. And what better way to show your clients and corporate connections that you're grateful for the year through holiday cards?
It's never too early for businesses to start planning for the holiday season. There's a lot that comes into creating holiday corporate Christmas cards and paraphernalia. On top of sending love and holiday cheer to your network, your cards also serve as a marketing strategy, so you have to get this right.
With customers, clients, and fellow entrepreneurs receiving hundreds of corporate holiday cards each year, how do you make yours stand out from the pile? Here's a roundup of tips you can apply to create perfect corporate holiday cards:
Personalize The Design
Your recipients are surely going to receive a lot of holiday cards. Imagine the horror of finding out your Christmas card looks exactly like that of another company. It may send the wrong message that you didn't put much effort into creating your Christmas cards. To avoid this from happening, personalize the design.
For instance, you don't always have to stick to the usual green, gold, and red Christmas colours. You can always take the extra step of incorporating your company colours, theme, and logo, too. When you personalize your holiday cards, you're ensuring it doesn't just look like an off-the-shelf design.
Decide On The Message
When crafting your cards' messages, you have to pay close attention to the details. Don't just write a random message without intention and purpose. Rather than a plain and simple greeting, you can always take it a step further to add a sentence or two that you think is impactful. This means tailoring your Christmas message according to who the recipient is.
For instance, the message on holiday cards sent to clients should be different from those sent to suppliers and business partners. It may take a lot more effort to draft different messages, but that's exactly why preparing for your business's holiday cards early come in.
Take An Office Photo
This strategy works if you're still a small business and you can round up your team for a scheduled photo quite effortlessly. On the photo's frame, everyone's faces still look clear as you aren't too numerous just yet. Have everyone in your team come in their Christmas sweaters or a color-coded outfit. You can also set the office photo against your office Christmas tree or a well-decorated set.
This is one failproof way to ace your corporate holiday cards. If you want to take one step further to make your office photo more up-close and personal, inserting a company group photo is the best way.
Address The Cards To Specific People
The holiday season is always the perfect time to go the extra mile in showing your clients and business networks you care. If you have a team dedicated to this, you can always take the extra step of addressing your holiday cards to specific people when you can. To maximize your effort and resources spent on the Christmas cards, address the cards to specific people. This ensures your Christmas cards are effective in building good relationships.
Pick A Theme
Coherence and consistency are key, even with your corporate Christmas cards. There are many themes you can choose from as the perfect canvas or backdrop to any personalized detail you're going to include in your holiday cards. Choosing a theme also ensures your Christmas cards every year are different from the past years. You wouldn't want to be sending the same cards and layouts over and over again.
Don't Go Digital
As much as possible, send out physical holiday cards. You can have digital correspondence for the rest of the year, but the holiday season is special enough to call for a little bit more effort.
Everyone loves to receive a little surprise in the mail or at their workplace. Sure enough, your physical holiday cards will create a smile in the receiver's heart. This captures the essence and emotions during the yuletide season.
Final Thoughts
Are you now ready to maximize your brand's exposure by creating the perfect Christmas and holiday cards? The yuletide season presents the perfect opportunity for companies to share the love as well as show gratitude and appreciation to everyone within their circle who's made the business year a fruitful one. If you think your corporate holiday cards in the previous year could use a little bit more work, the tips above are a no-fail to sparkle and shine this holiday season.