How to Maximize ROI in Laundry Business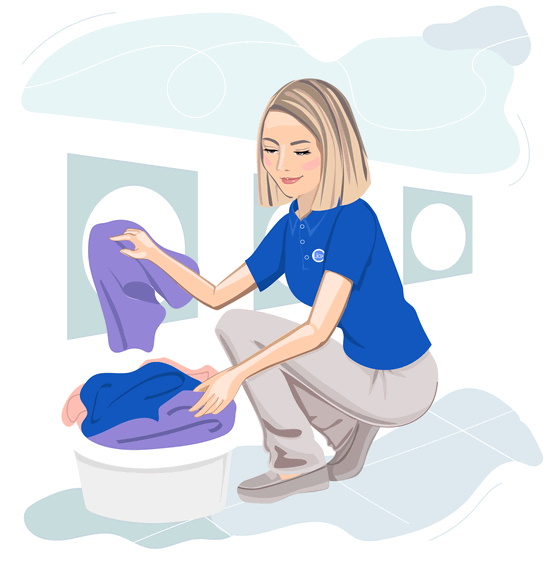 Every investor wants a return on their investment, but not every investor knows how to value their company appropriately. By offering a low laundromat value, you risk missing out on a buyer or losing money. Laundromats are an excellent investment since they have low initial costs and high profits. They also withstand recessions better than many other businesses — and even the stock market!
If you need a more steady and reliable income, investing in a laundromat could provide you with the financial stability you require. According to some statistics, laundromats in the United States have a 20-35 percent average return on investment! However, a laundromat ROI of that magnitude takes some forethought and effort.
Here are some of the aspects that will affect your return on investment, whether you're thinking of buying a laundromat or looking for ways to improve your current laundromat.
Demographics and Location
A laundromat's optimal location is in a low-to-moderate-income neighborhood. A 2000-6000 square foot area with plenty of commercial parking in a shopping center strip is excellent. Because if you were to put up a New York laundry business, it wouldn't be the most effective business in that area since there are many more establishments that are more appealing there than a laundromat.
However, the most crucial factor is whether there is a high percentage of the adjacent apartment and home renters who do not have their equipment and require dry cleaning.
If I were living in a small neighborhood with a laundry shop or laundromat near me as well as a laundry pickup and delivery service, I'd be happy. Additionally, if the strip includes grocery or dollar stores, the built-in traffic can benefit your business.


Financing


Your ability to obtain funding will have a significant impact on your return on investment. Some suppliers accept less experienced investors than many of their competitors, and they offer a variety of solutions based on your requirements.
Equipment
Look for brands that offer a full array of high-quality machines. Some manufacturers even provide design teams that will collaborate with you to help you create a laundromat that maximizes profits while also providing an outstanding client experience.
Practices
Many successful laundry investors work part-time onsite, so you don't have to work full-time. However, it must work well for you to maximize earnings without being there at all times. This necessitates the hiring of a manager, which will be factored into your net revenue. However, it also implies that anybody you select will provide additional service elements that will delight your customers.
Plan your store's sale at least three years ahead of time to make required adjustments such as electrical or plumbing upgrades, wall painting, and TV upgrades.
If there is competition, make a point of stopping by to compare prices, equipment condition, overall appearance, and cleanliness to ensure that your store is at least on pace with others in the region.
Make essential repairs to all machinery to ensure that the equipment has at least five years of optimum performance left.
Maintaining accurate financial records for your laundromat is a terrific method to boost the worth of the business. Because it builds confidence, accurate and full records are a seller and broker's best friend. It's critical to have correct P&L balance sheets, cash flow statements, tax filings, and bank accounts because it's essentially a cash operation.