Surefire Ways to Rank on Reputable Search Engines in 2021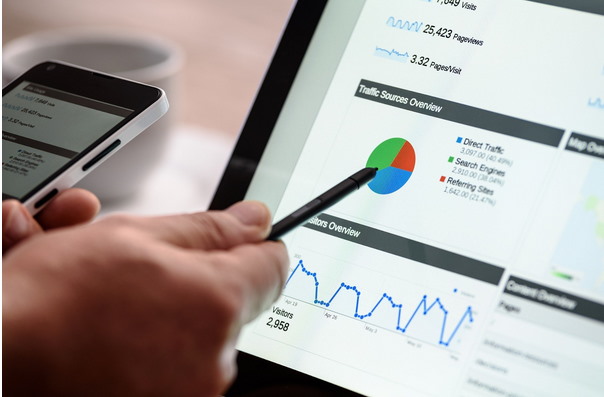 Search engine optimization (SEO) is one of the best ways to gain the attention of potential customers to your website —if you use the right techniques. Since SEO is constantly changing, staying up to date with the latest strategies can be a bit difficult. But it's worth the effort since you'll reap the benefits. Around 70-80% of internet users avoid clicking on paid listings and look exclusively for organic search results. Based on the same report, about 28% of the said searches lead to conversions!

This guide will give you some insight into some of the most updated and relevant ways to rank in reputable search engines. 
How to Ensure Higher Rankings in 2021 and Beyond


Here are the top SEO trends for 2021, which will surely make your website come ahead of the competition: 


Be up to speed and prepare with Google algorithm updates.
Google's top brass, including Gary Illyes and John Mueller, confirmed that the company is always making changes to their algorithm. Still, these changes are often minor and aren't publicly disclosed. The best guess is that around 500 to 600 changes are made every year. Since Google doesn't often reveal these changes, except for major updates that can make huge changes in the way the algorithm works, keeping up to date with these changes is often the biggest challenge for most marketers.

So, how are you supposed to keep track of all these changes? You need to find some great resources to help guide you through the major changes that Google often does annually. You can visit Google Webmaster Central, The Webmaster, Moz's Google Algorithm Change History, etc. 

Improve UI/UX of your site.
The user should always come first on your website. This thinking should be a no-brainer since the customer's experience will be a huge factor in whether their visit will lead to conversions or not—this is UX 101. But going forward, UX improvements will have a bigger impact on allowing your pages to achieve first page rankings on search engines.

In a post published by Google Webmaster Central Blog back in May 2020, Google Search will now consider some UX signals to rank websites such as the new Core Web Vitals. 

So, user-centric metrics are going to be one of the main focuses for its algorithms. This update means that Google is letting everyone know that they want to give more emphasis on "enjoyable" experiences for people. So, they decided to focus on fast loading times, ease of use, and accessibility across all platforms. Websites that can meet or even exceed these benchmarks for user experience will reap the reward of better search results visibility. 

Keep on creating useful and relevant content.
Google has recommended time and time again that content quality is crucial to improving the ranking of your website. But how do they define "quality"? You need to remember the EAT principle: expertise, authoritativeness, and trustworthiness. If your website demonstrates these factors, then it will help Google's algorithm determine if your content is useful to consumers or not. 

Review your link-building strategy and make the necessary changes.
Even though backlinks won't be Google's priority in the future, they're still one of the most important factors to improve your pages' ranking. But now it's becoming too risky to use black hat SEO techniques; instead, backlinks have to be from a wide range of authoritative websites that are relevant to your niche. Also, a few Google patents indicate that traffic and freshness are potentially important metrics for backlinking. 

Take advantage of voice search.
Since a lot of people are now using smart assistants like Google Assistant, Siri, and Alexa, voice search is becoming more popular. It's estimated that around 55% of households in the US will soon own a smart speaker. So, you must adapt to cater to this segment of the market.

To optimize your content for voice search, you should use keywords. Find longer phrases that people use in normal conversations since voice search tends to perform better with longer, more organic phrasing. Also, when people type to look things up, they often use abbreviations to shorten their keystrokes. 

Optimise for mobile.
Back in 2019, Google unveiled mobile-first indexing, which means that the search engine's algorithms will look for the mobile version of a website first instead of the desktop version. This shift to mobile has been a long time coming because, by 2025, about 73% of users will access the internet through their mobile devices.
To check if your website is optimized for mobile, you can use
Google's free mobile-focused test
. After that, take note of the "mobile usability" report in
Google Search Console
. So, if your website needs improvement, you have to make sure that Google's web crawlers can "crawl" through your URLs. You need to make sure that you don't enable a "disallow directive." Also, the bots won't consider content that requires user interactions like swiping or clicking. So, you need to make sure that Google can see these "
lazy-loaded contents
." Lastly, you should use the same meta robot tags that you use on the desktop version for your mobile sites.

Improve page-loading speed.
In 2020, page loading times are related to both your website's ranking and how well they lead visitors to conversions. If your website is not ranking at the moment, or it has a low conversion rate, you should check its page speed score. 

Another factor that makes page loading speed very critical is that Google announced in May 2020 that they are updating their algorithm to focus on user experience and page performance. This update is set to be completed in 2021.  

Incorporate quality images and videos to provide a better user experience.
If you search for any topic in reputable search engines nowadays, the first thing you'll see are videos and images. So, you need to properly mark and optimize your images by using alt texts since Google's crawlers use them to classify photos. If you have existing images that aren't optimized, you should start correcting that now. You also need to use high-quality, relevant images and make sure to change the file names to ones that are relevant to the content. You can also include images to your site map, which makes crawling easier. 

For videos, you can create your own YouTube channel and produce content that's relevant to your niche. But you need to make sure to optimize your channel's name and description. The description shouldn't just be filled with keywords, but it should give a user-friendly summary of what your channel is about.


Create rich snippets.
When your page becomes one of the featured snippets, you'll have guaranteed web traffic. Since this was rolled out in 2017, around 8% of all clicks are made on featured snippets, while the first organic result's CTR falls below 20%. So, it's a great way to take traffic from your competitors. 

They also show bite-sized information, which is often structured as a Q&A, a short bullet-point list, or a how-to guide. There are also rich snippets that include images, star-based reviews, prices, and other relevant information. Your content should focus on question-based statements and relevant keywords if you want it to be highlighted by Google through rich snippets. You can also find some inspiration from the "People Also Ask" box in the SERP.
Why You Should Hire the Right Agency to Implement Your SEO Strategies
Once you recognize that your business needs more help when it comes to SEO, you must decide whether you should hire someone in-house or reach out to an SEO agency. Although there are benefits in hiring an in-house SEO, most businesses don't have the resources to spare to support this work. So, if you want to have a more cost-effective solution with guaranteed SEO results, you should look for an agency.

Also, organizations that already have a dedicated SEO team may face a challenge that can only be solved by an agency, like managing a large or sophisticated website, dealing with a lack of bandwidth, or missing crucial expertise. Also, working with an agency can give you a fresh perspective and more ideas on how to achieve better results. 


How to determine if an agency is the right one for the job
It's quite daunting to find and hire an SEO agency, especially if it's your first time. Although there are a lot of good agencies out there, there are even more bad ones. It's not enough to check SEO company reviews, so here are some warning signs that you should look out for:


Doing keyword stuffing

Charging per link

Making promises that are too good to be true

Offering "automated services" 

Showing incompetence
Final Thoughts
Unlocking the obstacles that you will face before you can improve your ranking in reputable search engines has a certain level of mystery. But some strategies will help your website to perform better. You may need some time to study and understand your audience, researching to find the keywords that customers often use. When you have this information, it can result in killer content that resonates with your audience. So, they will keep coming back for more. All you need to do is keep producing content and promoting it very aggressively. 
To read more about the latest business news and information, visit this page!