All you need to know about headbands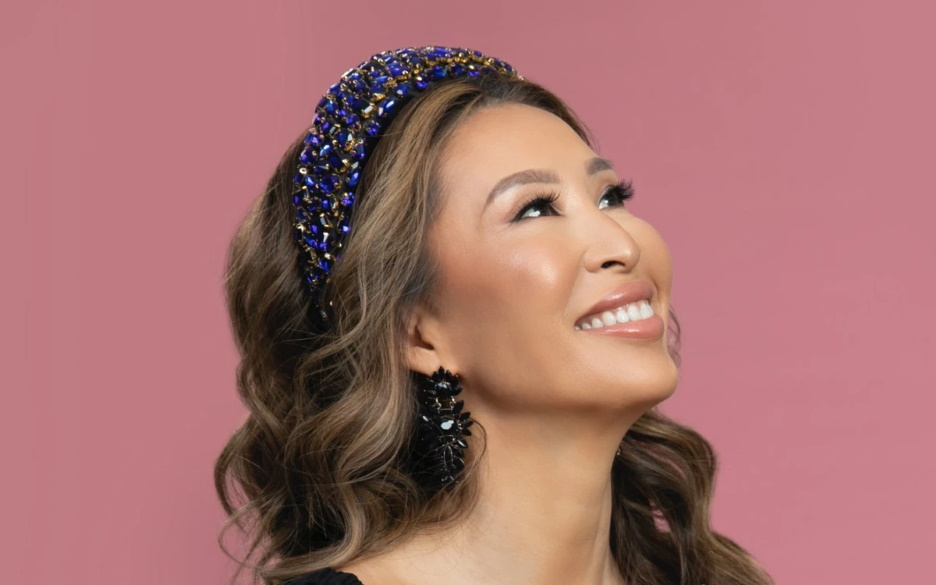 Are headbands fashionable accessories?
We remember the hair bands from our carefree childhood. Back then, they helped tame the hair of many preschool princesses, and now adult women are returning to them. We don't even have to style the hair; the headband will collect all unruly strands and keep them in check all day long.
However, in addition to practical considerations, a headband can add style to any outfit. The collections of great designers such as Prada, Miu Miu and Simone Rocha include narrow headbands decorated with small bows, wide headbands made of satin and colourful fabrics, as well as models with studs, jewellery elements and feathers. The headband in the hair is a symbol of femininity, it has ceased to be only practical, and has become, above all, a jewellery, beautiful decoration that allows you to feel special and feminine.
Headband - accessory with a long history
This season we wear hairbands with everything - in a minimalist version we put them on a simple white shirt and jeans, in a boho style we wear colourful bands with airy dresses and comfortable espadrilles. The headband, although associated primarily with the style of the 90s, has been present in women's fashion since the 1960s. The fans of this accessory were, among others, Grace Kelly, Jackie Kennedy and Brigitte Bardot. In the 1980s, Madonna popularized wide headbands. In recent years, headbands have become one of the most fashionable accessories. We love them for the fact that they are very practical and handle hair perfectly during each bad hair day.

Headband - how to wear?
It is worth emphasizing that headbands can be worn by women with long as well as short hair. We can find a headband in any style and for any occasion, e.g. in the Axessorize store, where we can find a huge selection of
headbands
. A thick headband emphasizes the hairstyle beautifully because it is very visible, and at the same time keeps the hair in order and order. The headband in the hair also goes well with the bun at the top, but then a thin headband with pearls, a headband with cubic zirconia or a pin up headband looks best. For loose hair, slightly ruffly or smoothly combed evening hairstyles, a velour hairband will be perfect. A hair band with flowers will look great with a loose bun or braid, while decorative bands with rhinestones will match a smooth bun in an elegant style. The hair will also be beautifully collected and held by a plastic hairband, which can be freely used on a daily basis.