Benefits of Hiring a Small Business Growth Consultant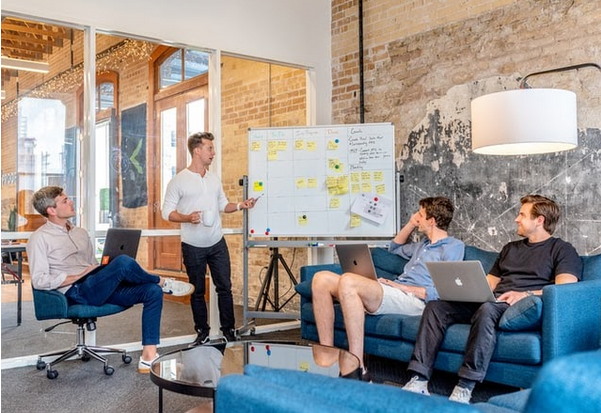 Small businesses make the economy thrive. According to the
U.S. Small Business Administration
, there are currently 30.7 million small businesses operating in the United States. However, not all of these businesses make it through their first few years.
Data from the U.S. Bureau of Labor Statistics (BLS)
says that roughly 20% of new businesses fail during their first two years, 45% during their first five years, and 65% during the first ten years. The same data says that only 25% of new businesses survive until 15 years or more. Do you want to be a part of the few surviving businesses? Choose to work with a business growth consultant. The goal of every business is for them to grow. With their help, they can improve your business in many ways.
What Does a Business Growth Consultant Do?


Whether your business is doing reasonably well or on the verge of hitting rock bottom, a business growth consultant can help. They offer a variety of services to guide businesses with their decision-making. The knowledge of a consultant can help businesses with overcoming challenges, improving overall performance and efficiency, increasing revenue, and, furthermore, growing in the market. These professionals can provide innovative solutions on how a company can meet its specific goals. Furthermore, business growth consulting firms can help enrich five areas of your business:
Management and Strategy


Part of a business growth consultant's practice is having a deep understanding of different markets and industries. This allows them to guide businesses with whatever goal they are working on. Whether they want to expand their market geographically or increase overall capabilities, a consultant will first study the situation and inform you of their analysis so that you can make an informed decision.
Marketing


Thinking of coming up with a new logo? Want to develop a new social media strategy? Get the opinion of a business consultant. They can give you more ideas and even get a peek at the competition so you'll be able to create a unique strategy for your business.
Operations


Business consultants also have the expertise to analyze your existing processes and offer suggestions as to how they can be simplified while maintaining quality and reducing costs.
HR


Business consultants can help you with eliminating staff or adding new hires. You can also count on them for training and developing your people. Moreover, they can teach you how to effectively communicate with your team so that they can work smarter.
IT


The demand for new technology is constantly on the rise, so business consulting also offers help in this area. From developing new systems to integrating old systems, business consultants can make your IT capabilities more flexible.
Benefits of Hiring a Business Growth Consultant


Some business owners are hesitant about hiring a business consultant, and there are many reasons why. Some see it as an indication of inadequacy in running a business. Others may even feel threatened with the presence of a consultant. But there are also businesses who simply can't afford to hire one. If you're one of those business owners who hesitates to ask for the help of a business consultant, you might want to reconsider. Here are some of the advantages you have been missing:

An Extra Set of Eyes


Hiring on a growth consultant means you'll get the perspective of an outsider. Sometimes, businesses can become blind to their own problems. Some employees may notice these concerns, but they might be reluctant to offer their opinion. Consultants are bold enough to speak their thoughts. They also have fresh eyes to see the business from another point of view.

Outside Market Knowledge


A consultant most likely has already worked with different companies in a similar industry. Because of this, they probably have gained experience and understanding of the general marketplace. That is why if you hire a consultant, you can expect to receive a whole lot of new ideas that you can apply to your business.

Short-Term Goals


It is a challenge for employees to work on short-term goals that have no relation to their own skill sets. This is where a consultant will be extremely helpful. They can instill in the minds of the employees the importance of short-term goals without demotivating them. Consultants can also help retrain team members, organize and prioritize schedules, and execute new strategies.

Cost Savings


When you hire a consultant, you only pay them for the services they offer. For instance, say you need to work on new marketing campaigns. You may opt to hire a business consultant instead of getting a full-time marketing specialist because this is more cost-effective. A business consultant will just work during a certain period compared to a hired employee, who you would have to retain even after the said project is completed.

Time Savings


Consultants can take some of the work from your own load as a business owner. With all that additional time on your hands, you would be able to focus on the other important aspects of your business. Perhaps you could work on data collection or implement new policies. You would have the luxury of time to contribute to higher profitability, all thanks to the help of a consultant.

Factors to Consider Before Hiring a Business Growth Consultant
You now know how a business consultant can help you. But do you know that there are a lot of business consultants out there? The industry is constantly growing. Just last year,
there were 709,750 consultants in the U.S.A
. alone. So what are the qualities you need to look for when searching for a business consultant? Check this list below:

Educational Background


This factor can be just icing on the cake. While most business consultants are business graduates, some come from diverse educational backgrounds. There are also those who are certified in management consulting, which is an onset proof that the individual can meet industry-specific standards.

Track Record of Success


Although we don't want to belittle those who are just starting in the industry, let's admit it, we tend to hire people who have already proved themselves as capable. When interviewing a small business growth consultant, you can ask them who they have worked for in the past and how successful the outcome of the project was. Also, make sure that they can give you a contact number so you can confirm whether these projects were indeed successful. Client references can give you an idea about whether this consultant you're talking with can indeed help you solve your business's concerns.

Experience


Similar to the point above, it is better to hire a consultant who has enough experience under his belt. Find someone who is experienced not only in consulting but also has niche experience in your industry. These people already have a wealth of knowledge and skills that they have earned by working in the industry. Possibly, they have already handled similar cases to your business's situation. This means that they will be confident enough to address your business's issues.

Added Value


The advantage of hiring a B2B
business growth
consultant over a specialist is that they have already worked in many industries. They will be able to contribute to your business by taking pieces of information they have gained from their experiences across various fields. Discuss your main concern with the consultant, and they should be able to at least mention creative solutions that your internal team hasn't come up with yet. Aim to hire a consultant that will be an added value to your team and not just someone who will enhance what your team can already provide.

Working Style


Every consultant should know how to be flexible and communicate clearly. Even only at the interview itself, you should already have a picture of whether this consultant fits with your company's needs. You may also want to ask how they work when it comes to deadlines. A competent consultant will be open to proposing a realistic end date for resolving your business's problems.

Go for One Who Listens


Sure, consultants are typically hired to give their opinion regarding an organization. But you would also want someone who knows how to listen. They would understand that there is no one-size-fits-all approach when helping out a business. So, they would need to have a deep understanding of the issue first before formulating and suggesting a plan.

Cost Structure


If you want your business to grow, you must be willing to pay the cost. With all the knowledge and skills business consultants bring to the table, it just makes sense that they deserve to be paid accordingly for their services. However, you must be wise about this area. Look for a consultant that can offer a wide range of services at a fair price. Be careful not to just search for someone who can give you the lowest rate. At the end of the day, you may end up paying more if you're not sure about what they can offer. Establish a budget and stick to it. Discuss your budget with the consultant. If they can't work with your given price, then look for another one with the same qualities you're looking for.

Conclusion


The demand for running a business can be overwhelming. But if you want to make sure of the continued success of your business, hire a business growth consultant. They carry a broad range of skills that will be very useful in keeping your organization intact. Just make sure you hire the right consultant. You can find one on this
website
. Need help in looking for the right consultant for your business? Let our
blogs
help you. Visit our website today!