Integrating a PBX Phone System With Microsoft Teams Call Recording: Essential Things To Consider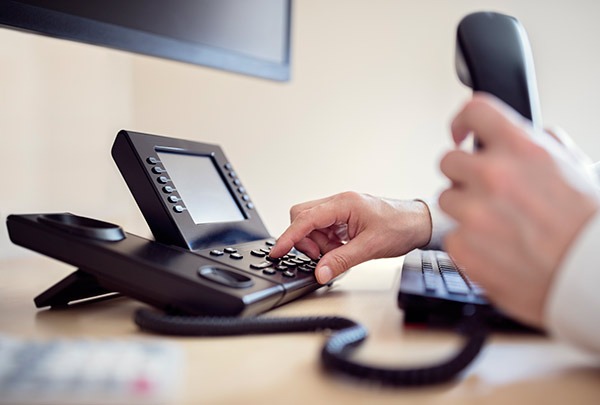 The demand for call recording is increasing every day in today's world. The traditional phone is still one of the most popular types of communication between coworkers.
When a more in-depth discussion of a topic is required or a more intimate contact level is required, Direct Routing phone calls are still necessary. Since so much business contact takes place over the phone, Microsoft Teams can also integrate with Phone System, making the job even smoother.
Furthermore, let's take a look at the vital things you need to know before using Microsoft Teams Phone System to see if this Office suits you and will give you a good idea to replace your communication method previously.
What's a PBX Phone System?


Since remote working has become the new standard, it's more important than ever to enable the team to work effectively and efficiently with call recording for the Microsoft Teams PBX. Private Branch Exchange (PBX) refers to a Phone System network used by a business or association.
With Skype for Business Online and Microsoft Teams, the Phone System provides call control and PBX capabilities in the cloud. A PBX also enables you to provide more devices than Public Switched Telephone Network (PSTN) and encourages users to make free calls to each other.


Microsoft 365 Business Voice
This Microsoft 365 Business Voice completes this by combining Microsoft 365 Phone System features into a single, easy-to-manage package. Since the Phone System is integrated with Teams, you can use any PC, Mac, or mobile device to dial your Business Voice phone number. Microsoft 365 or office 365 has various options for linking the Phone System to the Public Switched Telephone Network for calls outside the company (PSTN).
Microsoft Teams Call Recording


Perhaps more importantly, the user must first manually activate the recording feature, after which they can pause, restart, or stop the recording. Whenever the meeting is over, the user notifies, and the file is ready for replay, feedback, and notation in the Teams Meeting channel and the Stream application.


User-Level Call Recording
This feature allows companies to record audio conferencing calls for all Teams users, or only a selection of users, in their organization. The following are some of the most popular features related to User Call Recordings:
Start on-demand recording.

Able to resume the call.

Early stoppage of a recording.

All calls are automatically recorded.

Factors to Consider
This being said, Microsoft Teams is a unified communications network designed to make it easier for employees of companies and organizations to interact and connect in several ways. There are, however, some unique considerations to be made about where workers work, the equipment they use, and how contact numbers work.


In most situations, you might use your current phones with Teams' calling integration. This means you won't have to pay any extra money to replace your desk phones. Integration is simple if you already have SIP tablets.


When using VoIP in your PBX set up, one thing to remember is what happens if group members don't even have access to their computer devices. Look for a service provider that will help you connect your existing PBX system to Microsoft Teams, providing the requisite middleware and hardware to connect the two systems.


There would be times when you will need to use activated remote communications heavily. The implementation of collaboration and communication resources becomes a crucial aspect of operations for many people operating from home.
The network connection's quality is important: It should ideally be a high-speed, low-latency link with minimal packet loss. Conduct a soft rollout and test calls to ensure that everything is working properly. Make sure you can reconnect to the phone systems with a remote link.


Call switching is simple with Teams; you can set the system to make and receive calls or transfer calls between apps seamlessly. You can also use a Call Cloud Queue to handle several needs at the same time. When using Microsoft Teams' system switching feature, you can answer a call on one line and pass it to another, which is useful when you're about to leave work but have an urgent appointment to continue.
The Benefits of Microsoft Teams PBX


Microsoft Teams can also access office PBX networks, allowing everyone to make and receive internal and external calls from anyone, at any time and in any place. Integrating a phone system for Microsoft Teams has a lot of great advantages. Here are some of the best:
Cost-effective

In a single window, you can communicate and collaborate more efficiently.

It can be done from any Microsoft Teams-compatible headphone, small conference communication area, or desk phone. From inside the Microsoft Teams device on a laptop, desktop computer, mobile device, or tablet.

It's perfect for remote workers and those who work from home because it allows you the right to select and choose which features you want.