Best Jobs to Make Money While You're Traveling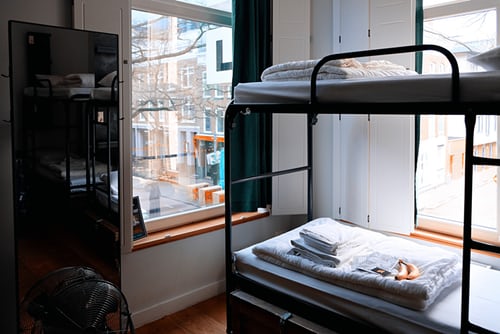 Are you tempted to quit your boring office job and see what else the world has to offer but are worried about finances? Here's a great idea: work while traveling! Today, you can find all sorts of amazing gigs wherever you are in the world. Here are some of the best ways you can make money to finance your traveling adventures.
Au pair
If you're good with kids, why not get paid to take care of someone else's little ones and get paid? If you become an au pair, you will get a room, food and a good weekly paycheck. Sure, you'll have to spend a lot of time indoors watching kids, but most employers give weekend off and regular vacation time. That's enough time for you to explore the destination.
Hostel work
Most hostels are in constant need of staff to welcome guests, clean and make reservations. If you're just passing through, you can often trade a few hours of work for free lodging. Even if you're not getting paid, you can still save money on free accommodation. Another great thing about hostel work is that you can stay as long as you like—a day, a week of a few months, depending on you and your employer.
Writing
Writing and traveling are a great mix. If you know your way around words, there are many ways you can turn your talent into profit. Travel blogging is a great career for all travelers since it allows you to write about your adventures, build your blog and even get sponsorships. You can also write articles and blog posts for other bloggers or online publications. This is a great way to gain experience, build your portfolio and get the sense of the job. And all you need for this career is your laptop, Internet connection and a good camera for photos.
Teaching
Probably the easiest and most lucrative career you can pursue as a foreigner is teaching English. Teaching jobs are available everywhere, especially in East and Southeast Asia. However, for the best jobs, you will need to be certified. Luckily, you can always get a Monkey Tree TEFL certificate and start teaching English anywhere in the world. With a certificate, you can get the best jobs with flexible work hours, good pay and even some great bonuses.
Bartending
If you're looking for a job that pays cash and is always available, you might want to consider bartending. Best places to check out are usually located in party destinations or hostels since they have high turnover and steady work. If your destination offers working holiday visas, you have a great shot at getting such a job and still enjoying the beach and rich nightlife of the destination.
Tour guides
This is a serious career that's perfect for adventurous people who can't stand getting stuck in one place for too long. Tour companies are always looking for tour guides willing to travel with their guests. While the pay isn't great, you will get all your expenses paid while traveling and meet all sorts of amazing people from all around the globe.
Cruise ship work
If you want to travel the world, but also earn good money, get plenty of work experience and create connections with many people, this might be a job for you. Cruise ships travel the world offering good pay, free accommodation and plenty of time to spend on the land in exchange for work on-board. While most easy, low-paying jobs go to people from developing countries, everyone can find plenty of openings to choose from. If you need some more tips, there are great articles on what life on cruise ships really looks like.
With these practical jobs, you can make your travel dreams a reality. With enough cash in your pocket, adventures never have to stop coming!