NECESSARY ADDITIONS TO YOUR TRAVEL BUCKET LIST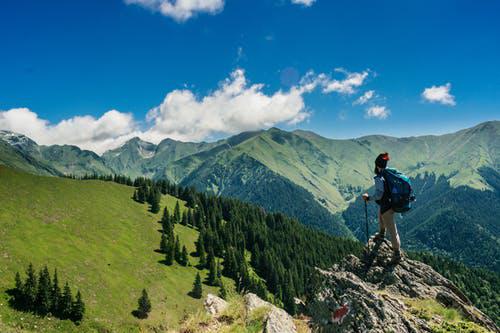 Having a world tour is one of the most amazing things one can have on their bucket list. If you are someone who is planning to travel the world to make memories and are seeking suggestions for the places to visit around the globe, then we have some suggestions for you. Apart from the visits, we would also like to share some necessary types of equipment that will help you make your journey safe, enjoyable, and remarkable. In the beginning, we would like to start with some of the world's best places that are making the world go crazy because of the landscapes, their beauty, and their offerings. People are crazy about sky diving, jet ski, mountain climbing, and whatnot, so here are some suggestions:
Plan Places for your Bucket List: In this part, we will be discussing some of the world's best places that are not so common but provide an exceptional experience in the world. These are places where time will fly, but you will still have many things left to enjoy.
Walk of Faith: People are often seen planning to climb mountains to fulfill their needs of experiencing nature. Such people are mostly seen traveling to Africa for Kilimanjaro or China to experience mount Huang. Still, have you ever thought of simply walking on a path 4000 feet above the sea level. National Forest Park of Zhangjiajie (China) is blessing the world with the life-changing experience where you can walk on a 196 feet long glass path. If you are a person with lots of courage, then you must take the walk of faith where you will feel an adrenaline rush in your body and relive your life at the Tianmen Mountain. Adding this adventure to your bucket list will enhance the overall experience.

Swim with Jellyfishes: If you are not afraid of the sea, then boat hire presents you the idea to add an experience of a yacht in which you can enjoy luxurious comfort and have fun with your group right in the middle of the sea. On the other hand, if you are making your travel plan, then you must have Palau in your bucket list as it has one of the best lakes in the world. Deep-sea swimming always has its charm, but swimming with jellyfishes seems like a fantasy. Palau allows you to swim safely in the lake full of jellyfishes and makes your trip memorable. If you plan a visit to Palau, we recommend you to swim in Jellyfish Lake.

NightLife in Spain: Ibiza is one of the best places to experience nightlife in Spain. It is full of parties and festivals. If you are party rocker, a night in Ibiza will enrich your bucket list with the outclass nightlife experience. Ibiza is an island where food options and accommodation is available in all ranges. All you need to do is travel the world, go to Spain and enjoy one night on the island of music, festivals, and fun. You will be able to experience an infamous sunrise if you plan accordingly. Plus, luxury beaches with crystal clear water are the beauty of Ibiza.
Pack Your Bags: As far as a travel plan is concerned, there is a whole list of places to visit, beaches, amusement parks, and whatnot. On the other hand, when we talk about the necessary belongings, there are some essential types of equipment needed for the safe and secure journey, so if you are done with planning the places to visit, it's time to pack your bags. Following are some of the most important things that you may need where ever you are going:
Packable Jacket: You must be wondering why there is a need to have a packable jacket in your travel bag. Well, we believe that a packable jacket is a blessing because if you are at a place where the climate is chilly, you will have a safety precaution or it can even be used if it rains.

Comfortable Shoes: World explorers and travelers claim that one of the most important things they must have in their bag is a pair of comfortable shoes. This is because comfort is the foremost thing you may need when you are on a journey, but you may face hard times if you travel with trendy but uncomfortable shoes.

Portable Charger and a Multi-Purpose Cable: Another important thing you must pack before leaving your house is a portable charger or a power bank. This will help you to maintain a connection with your family at home and will help you to recharge your camera to capture memories for a lifetime.
Conclusion: The world is a beautiful place, and this place deserves to be explored by people. Traveling is the only experience that allows you to see what the world has to offer. Never mind if it is a week-long trip or a month-long. You and your mind deserve a break but if you are stuck with the problem that you will get an off from your work or not then planning your vacations wisely is the best thing you should do. All you have to do is, get off your bed, plan a trip, and pack your bags and travel.