Ways to stay in touch with your family when travelling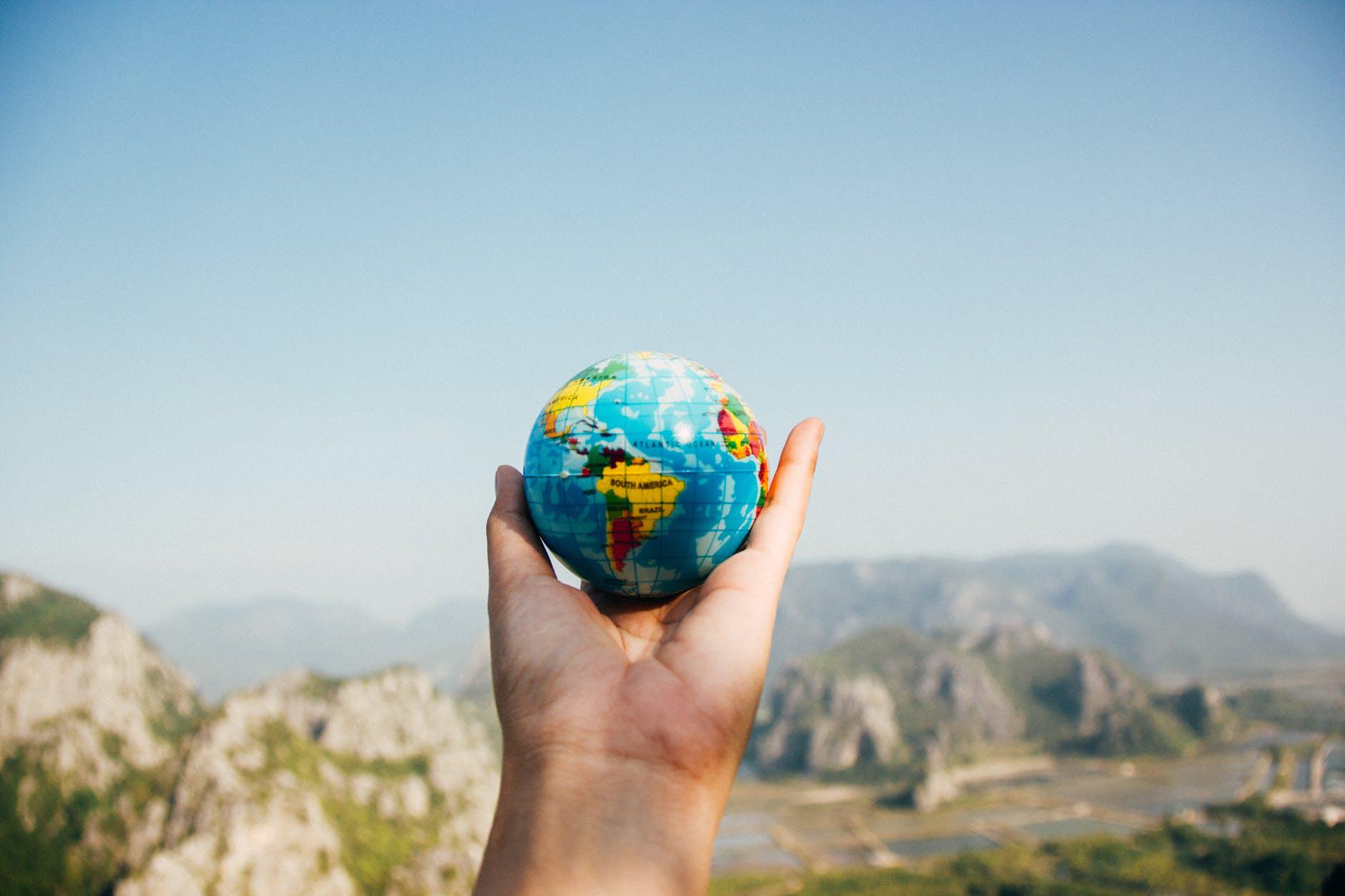 Afraid of losing touch with your loved ones when you travel? In this post, we offer you five super useful tools to stay in touch with your family and friends when you're on the road.
Not being connected to your family and friends will be a real issue. You will even want to turn off your cell phone at some point. You will even be tempted to WhatsApp silence groups to get away from all the fuss.
Hyper-connectivity has its advantages during travel, but also its disadvantages. Being attentive to the mobile instead of what surrounds you does not allow you to enjoy the fullness of the moment and settle your feet in the present. But that's another story.
Today I write to tell you the five best ways to keep in touch with your family and friends. If you allow me a recommendation, travel with a smartphone. Whether you use it with data (3G, 4G) or Wi-Fi, it will open a world of possibilities to keep in touch with your family and friends whenever you want.

1. WhatsApp:
Who doesn't use WhatsApp today? It is a mobile messaging application that allows you to send voice, text and multimedia messages quickly; you just need to have the application installed on your smartphone and internet access (data or Wi-Fi).
This app will allow you to be in permanent contact with the world at a click. If you travel within your country, you can use your chip normally. However, if you travel abroad, I recommend that you deactivate your roaming service as soon as you get on the plane or train. Moreover, when you arrive at the destination, you buy a local chip (for this, your mobile must be jailbroken). For example, you'll have to buy New Zealand sim card if you're travelling there.
The secret is that the moment you insert your new chip and turn on the phone, you will enter the application and it will ask you if you want to associate the app with the new phone number (your new chip). You must say NO.
In this way, your friends and family can continue sending WhatsApp's to your usual number. Having a local chip with internet access will not depend on the Wi-Fi of hotels, restaurants or other sites. The data (3G, 4G) will allow you to be in permanent contact, which will also help increase your sense of security. You can write or make calls by WhatsApp to all your contacts without spending a penny.

2. Skype:
I recommend you download the Skype app on your mobile, so you can make video conferences with your family and even show you your environment in real-time! To use it, you must have data or Wi-Fi on your mobile.
The app also allows you to make calls to local phones, but for this, you will have to add credit.

3. Social Networks:
In this section, I include two specifically: Facebook and Instagram. Social networks allow us to update our status and notify all our acquaintances and friends that we are doing well. Or incredibly amazing!
In my last trips, I used them a lot when I didn't have time to write one by one, or I had little coverage, so I posted a photo on Facebook with a phrase that indicated where I was and ready. I left my family and friends alone!
Social networks also help us "dose" photos and videos, so people follow our trip in real-time, and we do not bore them on our return with a 3-hour session with "photos of our trip".
I will add a paragraph here to comment that for example, with Facebook, we can make videoconferences and free calls through its "FaceTime" tool whenever we have the internet on the mobile phone.
To connect with friends and followers of your trip, you can also use other social networks such as Twitter and Snapchat, but it will surely take longer to teach your parents and grandparents how to use Snapchat than you will be on the road!

4. Email:
Sending email today seems a bit "outdated" and even a little "vintage" – who sends emails today during a trip to warn that everything is fine?
Despite its apparent "agony in the world of connectivity," emails have not yet lost their prominence as a form of contact during travel. For many, it is still a good way to stay in touch with family and friends. If you travel with a smartphone, you can access your email without major inconveniences provided you have access to the internet.
But I know that many people do not travel with smartphones. And that is where email is a good alternative to connect with your loved ones, especially if you are outside the country because international calls are usually expensive.
If you travel with a mobile phone with internet access you can connect from any cyber cafe and the rates are cheap today and are charged in instalments, some every 30 minutes of connection, others every 15 minutes or an hour.

5. Calls:
Although we live in a hyperconnected world, and we find it strange to think that there are sites that do not have access to the internet. However, there are – mainly in the middle of the Amazon rainforest, in the middle of a desert or even climbing a mountain, and internet access can be difficult. And it is only in those contexts where telephone calls become relevant.
Whether you have a Smartphone or a basic mobile phone, I recommend that you always have a local chip to make calls and even send SMS. During long trekking and excursions or stays in isolated places, you will want to communicate with your family and friends and calls will be your only option.
If you have not bought a local chip or do not have the phone released, I recommend that you do not use the roaming service. For this, there are prepaid international calling cards with competitive prices that to use them you will have to previously enter a code and then dial the phone with which you want to connect. They are usually obtained in call centres and sometimes in hostels.
Finally, there is another option that is to buy an international SIM without roaming, which are prepaid cards that allow you to have a single phone number, regardless of the number of countries you travel. With this system, you can make international calls - and receive them - at affordable prices.

BONUS:

Postcards:
Although not many people do it anymore, I refuse to give up this beautiful act of telling someone – although deferred – that they think about him/her/them and show that one has taken the time to choose the postcard carefully, write it by hand, look for stamps and send it by mail.
Unlike the other forms of communication that I mentioned, sending postcards is not intended to "warn that one is fine", it's just a warm gesture for your loved ones. Let's not lose this beautiful custom! Here's more on how to keep in touch while travelling.

Conclusion
What is your favourite way to stay in touch with your loved ones? Tell me in the comments section!