Family Travel People's Choice Awards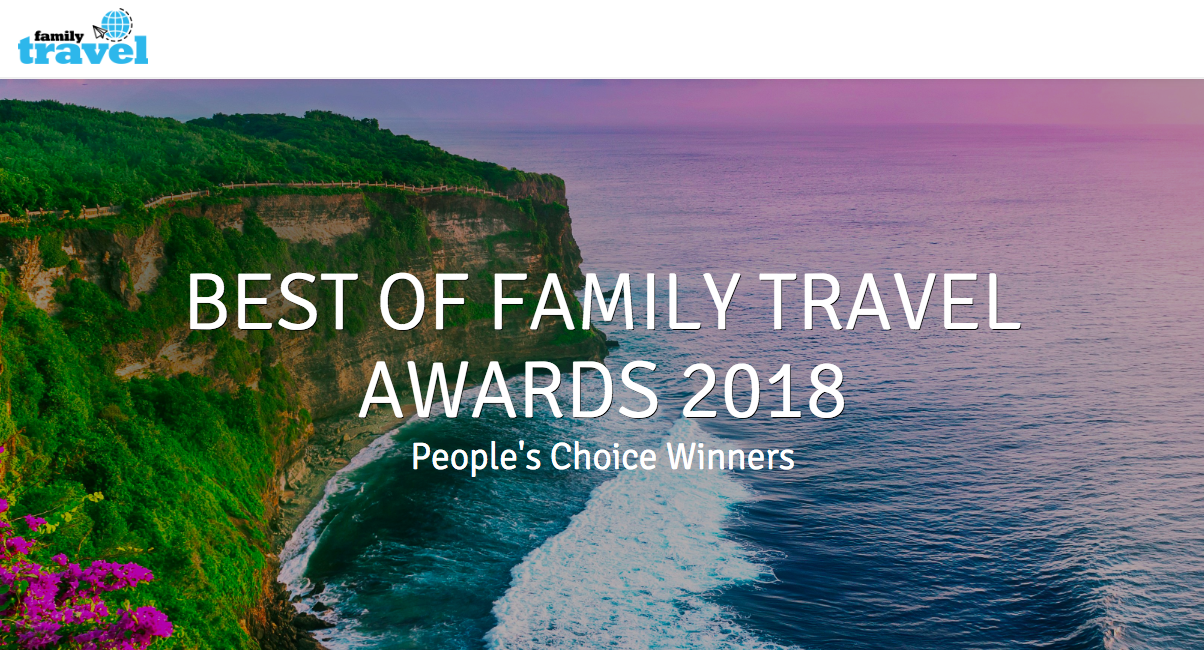 Family Travel today announced the results of its annual awards recognising the best of the best in family travel.
Providing a 100% independent snapshot of the family travel segment, this survey was carried out from April 2018 through to July 2018, and polled a broad cross section of Australians from coast to coast, small families to large, single parents to blended families, and those travelling with special needs considerations.
"These awards enable us to share useful insights to our ever-growing audience of families," said Janeece Keller, Founder & CEO, Bound Round. "Our consumers can feel confident selecting these destinations, brands and businesses as they have been voted as the best by a large pool of family voters just like them. And our winners can celebrate the fact that the award means their customers genuinely value their brand and this accolade helps set them apart."
With over 120,600 unique votes case in over 70 categories, consumers submitted a record number of responses rating their travel experiences, providing a clearer picture of the current Australian family travel climate.
The awards were broken down into four distinct categories:
Best of Australia - focused on domestic destinations, attractions and services
Best of International - focused on international destinations, attractions and services
Best Travel Providers - focused on service providers such as tourism operators, airlines etc
Best for families of all shapes and sizes - focused on families of larger or smaller sizes and those with specific requirements
The full list of the 2018 Family Travel Awards recipients are published on the Family Travel website www.familytravel.com.au/awards and are celebrated in the next issue of Family Travel magazine, hitting newsstands on 24 December 2018.
About Bound Round
Bound Round started as a kids travel app and over six years has evolved to become the parent company of the largest, integrated editorial family travel brand in Asia Pacific, Family Travel.
In addition to running the Family Travel brand, Bound Round is a multi-platform media and consumer engagement business that offers brand marketing, video production and consulting services to the travel and tourism industry. To learn more about Bound Round visit www.boundround.com.