Life's an Adventure Showcases the Best of the Aussie Tropics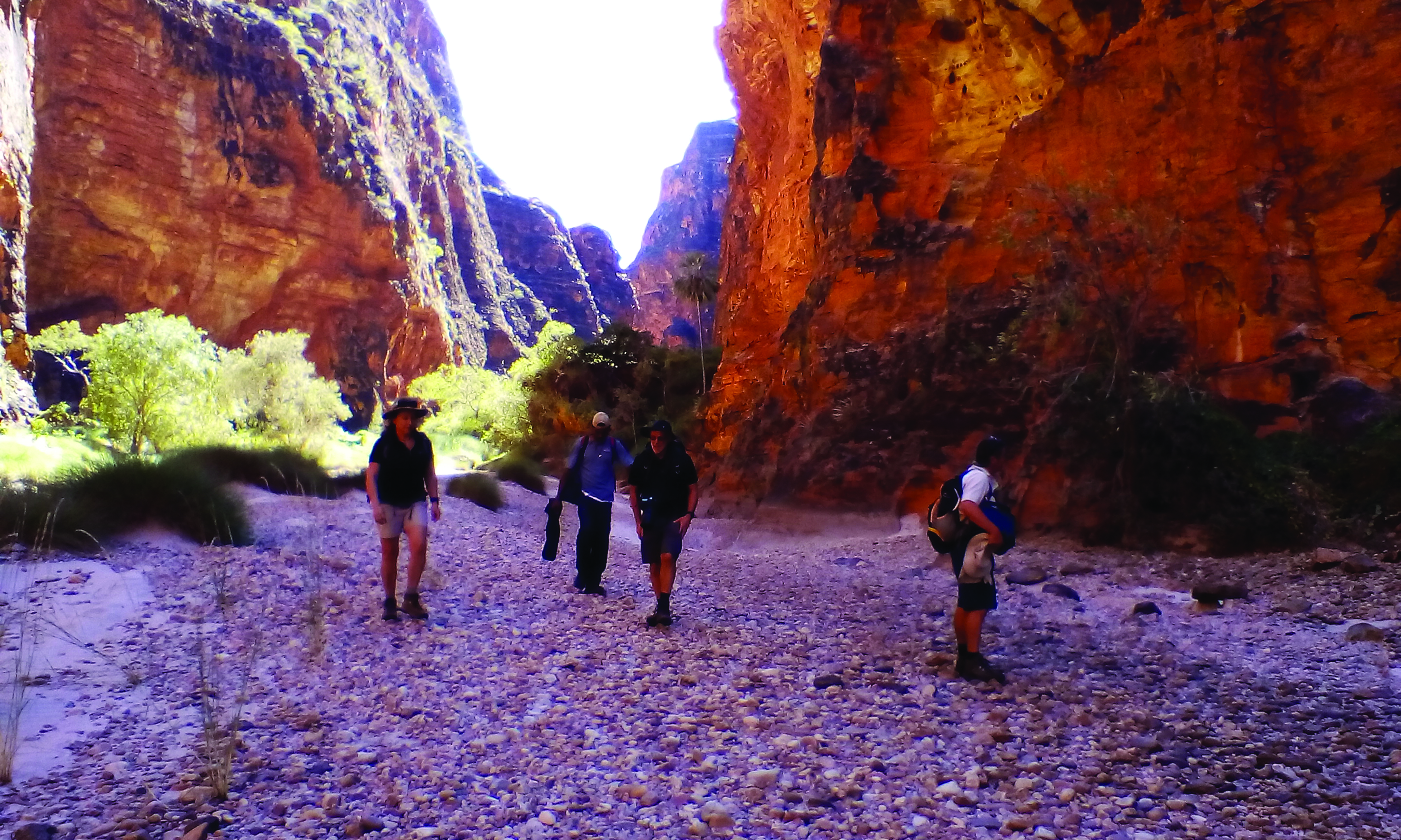 Life's An Adventure showcases the best of the Aussie tropics
Walking tour operator Life's An Adventure is priming up for the 2019 winter walking season with three tours showcasing the best of the Australian tropics. The walks cover the Red Centre, the Top End and northern WA. Each pack-free walk is lead by professional guides who know the area they guide inside and out.
First-up is the five-day Larapinta Trail based out of Alice Springs. This pack-free walk explores the most spectacular regions of Central Australia. Accommodation includes two nights at the historic Glen Helen Homestead with a pool and award-winning restaurant. This trail was voted by National Geographic as one of the top 20 trekking experiences on the planet. This ancient landscape is abundant with natural beauty including magnificent gorges, high ridges with breathtaking views and peaceful waterholes. And as Life's An Adventure loves to up the WOW factor, guests finish the walk with a spectacular helicopter flight over the Larapinta.
Heading north, the five-day Kakadu & Beyond walk allows guests to explore all four regions of Kakadu National Park. From ancient rock art sites to gorgeous waterfalls, this guided walk shows  why this part of the country is on many a bucket-list. Accommodation and meals are first-class and guests will become immersed in Kakadu's rich Indigenous heritage. Also there's no better way to get an idea of the grandeur and beauty of Kakadu than from the air. This amazing journey includes a spectacular flight over the escarpment for magnificent views.
The final trip crosses the border into Western Australia. Most tourists see this part of the country from their air conditioned bus but the five-day Kimberley, Bungles and Beyond Walk gets guest right off the beaten track. This unique walking tour explores the famous beehive rock formations of Purnululu National Park and the dramatic landscape and gorgeous waterholes of El Questro Wilderness Park. A highlight of this trip is a heli-hike deep into Purnululu's Piccaninny Gorge, something no other tour operator offers.
Booking for Life's An Adventure winter walking season are open now with fantastic earlybird savings. For more info visit www.lifesanadventure.com.au or phone (02) 9975 4553