The Necessity Of Pre-Sale Real Estate Plumbing Inspections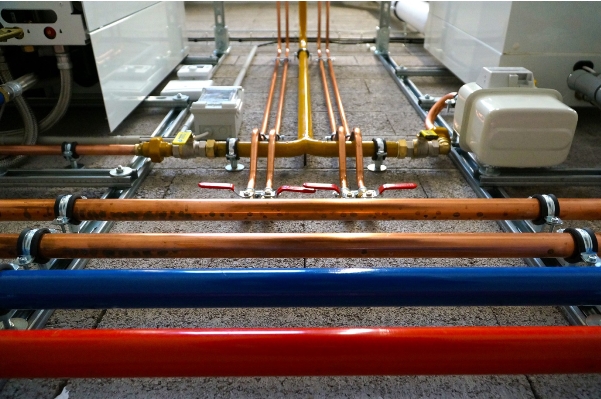 It does not matter if you sell a commercial building or a home. Value will depend on various different things, not just curb appeal and location. Structural integrity is a really important part of asking price. Everything starts with solid foundation. You need to be sure that you are aware of the condition of the property when selling and when buying. That is why you want to contact professional plumbers in Dromana, VIC to perform plumbing inspections.


Expert Services
Working with certified property inspection companies confirms the fact that the building or the home meets the established standards and that everything is verified, ranging from HVAC systems to electrical systems. Even the foundation and the roofing are going to be checked. Such inspection will cover absolutely all bases but it is not meant to be true substitute for the problems that cannot be seen. You want to verify sub-slab plumbing integrity but this can only be done with specialized industry knowledge and equipment. Experts offer inspection services for all types of real estate properties.


Testing And Diagnostics
Visible slab cracks will cause immediate concerns but the general inspection is the one that can find hidden deficiencies affecting property market value. Sub-slab property plumbing inspections are normally performed with high-tech equipment and some techniques that are industry-proven. They ensure accurate infrastructure and material assessment. For instance, drain line camera inspections can easily confirm the integrity of the plumbing system or detect some sub-slab leakage. When diagnostics reveal plumbing problems, reports handled by professional plumbers also outline the necessary repairs, together with cost proposals.


Security And Disclosure
The truth is not all sub-slab inspections reveal sewer or plumbing problems. However, the expert services provided will give additional security for the homeowner and the interested potential buyer. Whenever repairs are necessary there are different options that become available. What is really important is to understand details about the actual condition of the plumbing system. This allows you to easily prepare for the following real estate transaction.
As a seller, fully disclosing the condition of the real estate property before selling allows you to get a proper price tag. As a buyer you are protecting yourself from the following repairs that would be needed. Basically, the price of the property will be much easier to negotiate because of the simple reason that every single party involved in the process understands exactly in what condition the plumbing system is.


Conclusions
To sum up, plumbing inspections are absolutely necessary before the sale of a property happens. It is not just something that the buyer is interested in. It can also be really useful for the seller. After all, you never know when you want to change your mind and not sell. Having plumbing inspections done will highly all potential plumbing problems people have to be aware of.
Remember the fact that plumbing problems start small and then they expand. If you do not identify the problems soon enough, the costs associated with future repairs are much higher than what they should be.