Locking in the future of tourism and jobs in Kakadu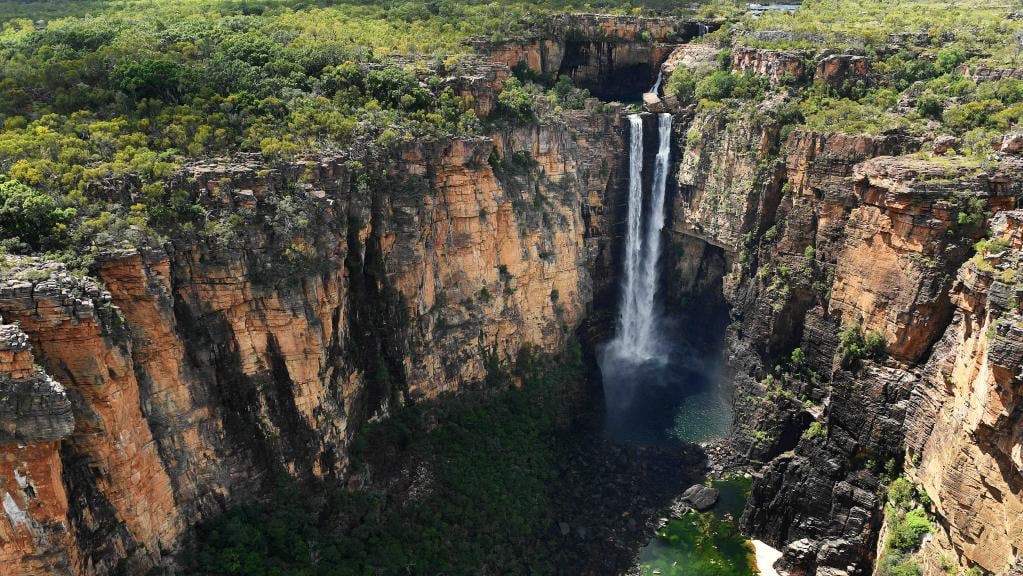 Tourism will secure and drive much needed jobs and investment for the NT with an investment of up to $216 million from the Federal Government to upgrade Kakadu National Park and support the township of Jabiru transition to a tourism-based economy.
Prime Minister Scott Morrison said backing tourism for the dual World Heritage listed destination, which celebrates its 40th anniversary this year, was key to delivering a stronger economy for the Northern Territory.
"Kakadu is one of Australia's most important environmental and heritage assets, biggest tourism icons and home to 60,000 years of living Indigenous culture. 
"As a Government we are committed to our stewardship responsibilities to this unique national treasure and supporting the thousands of Australians whose livelihoods and communities depend on it.
"Better services and infrastructure for Kakadu will mean more visitors and that means more jobs not just for Jabiru, but for the whole Territory," the Prime Minister said.
"The Park already plays host to more than 200,000 tourists each year and we've been working closely with CLP candidate for Lingiari Jacinta Price and NT Senator Nigel Scullion on how we can deliver Kakadu the infrastructure and facilities it needs to be shown off to the world.
"With the closure of the Ranger mine set for 2021 we'll be looking to partner with the NT Government to co-invest in this national tourism icon and future-proof the Park and the town.
"We want to ensure Kakadu and Jabiru and all the families and jobs they support are set for the future."
The investment builds on the Government's record support for the NT including announcements in the last year of a $260 million GST top-up payment for essential services like health and education, $550 million for Indigenous housing and $100 million for the Darwin City Deal.
Deputy Prime Minister and Minister for Infrastructure, Transport and Regional Development Michael McCormack said a mix of up to $70 million for roads to open up Kakadu and up to $111 million for tourism infrastructure and attractions would back the regional community by providing greater opportunity to grow the local economy and support Indigenous businesses and employment.
"From upgraded campgrounds to walking tracks, viewing platforms, signage, mobile and WiFi services, our support through infrastructure investment will lock Kakadu in as one of the jewels of Australian tourism," the Deputy Prime Minister said.
"Our Government's investment in the NT will help to drive tourism and drive jobs.
"One of the most important elements of this initiative will be the new Kakadu Tourism Master Plan, to help grow tourism in the top end and ensure the region can reach its potential."
The Park and town already support a significant portion of the 1,600 jobs and $103 million the Kakadu Arnhem region brings to the NT economy.
Minister for the Environment Melissa Price said Australia's largest national park was already the envy of the world and that these upgrades would put it in a league of its own.
"We want to see people flocking to Kakadu from all over the world to see this incredible part of Australia," Minister Price said.
"One of the most exciting initiatives will be an Indigenous-led World Heritage Kakadu Visitor Centre in Jabiru that we will fully fund with between $20-60 million alongside commercial partners.
"We're also ensuring Jabiru and its community are supported into the future. That's why we're investing $35 million to support remediation of Jabiru and supporting local jobs and industry with this massive investment in Kakadu infrastructure."
The Commonwealth will now seek to finalise this deal by entering into a Memorandum of Understanding with the NT Government, Energy Resources of Australia, and Gundjeihmi Aboriginal Corporation on the transition of Jabiru, with the NT to take ongoing responsibility for municipal and essential services.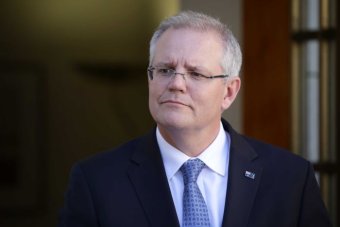 Kakadu; investment in the Northern Territory; Labor mismanagement and higher taxes; Australia Day; John Howard;
PRIME MINISTER: Thanks very much, it's great to be here. It's great to be here with you Nigel and thank you for the great job you're doing and Jacinta Price, it's wonderful to have you here as our CLP candidate for Lingiari and of course, Melissa Price has come across for the West, I've come up from the east. I acknowledge the Mirrar People and their elders past and present, on what is just an incredibly sacred piece of ground in Australia.
Kakadu is an icon in so many senses; it's an environmental icon first and foremost, it's a cultural icon, it's a living-ground of 60,000 years of the world's oldest living civilization. When visitors come here from all around the world, I think that just blows them away even more so than what they see around in this incredible environment, this diverse environment that we have here. But for people in the Territory, this is an important economic engine for their economy. Visitation today – while it has improved, over 200,000 – it's still well down over where it was a few decades ago, when it was really at that 'icon' status.
This building we're in here today was built in the early '90s and it's time to really give Kakadu a big upgrade. An upgrade in terms of the services and the facilities and the support of the Jabiru township to ensure that we can generate the Territorian jobs, Territorian businesses, in particular for Indigenous businesses and Indigenous jobs. We've been so pleased to be working now - for two years it's been Melissa - with people here on the ground, to get to the announcement that we're making today.
The announcement I'm making today was taken in the decision in the Mid-Year Economic Update last year. It had gone through the final stages of that process, as Nige said, when I was last up here in Darwin and we were announcing the $100 million City Deal. I said at the time, when I was asked about Kakadu, I said; "Wait, there's more, wait, there's more." I indicated that clearly the Government had been working for some time on this and I was looking forward to making that announcement which we're here for today. Over $210 million, almost $220 million is going be invested in three particular areas. It's going to be invested in the Jabiru township, some $33 million to deal - working with Territory Government – with the issues within the township and the rehabilitation of that township as we approach the closure of the Ranger uranium mine in a few years' time.
Secondly, it's being invested in roads. Some $70 million is being invested in roads to provide the access - and indeed, year-round access - and which roads and in which priorities? Well the local Indigenous community has told us they want to be part of that conversation about what those priorities are. Our announcement today doesn't prejudice that. Our announcement today doesn't pick roads off a map and pretend to tell local Indigenous people which roads should come first. That's the next process in our consultation with Indigenous people; putting the money there and then working with local Indigenous people, those who've been stewards of this incredible land. And particularly in a management sense, for four decades in terms of how Kakadu is managed.
Then there is the $110 million going into the visitor infrastructure. That includes up to $60 million to replace, remove this visitor centre here - which is doing the job but it's a bit of tired after a bit of time -  it really needs to be taken up to a new, international standard for what international visitors expect. That'll be put into the Jabiru town centre and that will provide, I think, a real economic hub for the Jabiru town centre, to make sure that the town has a future and has opportunities for people who come and work and live there in the community. This will be a centrepiece and we'll be looking to work with private operators and others as to how that centre comes together, as well as obviously with the Indigenous owners to ensure that that centre captures the stories, captures the magnificence of what is one of the most special places in all of Australia and indeed all over the world.
So it is a big commitment that we're making here and we're making it without increasing anybody's taxes. That's what we're doing today. The commitments you hear me make from now until the next election, they don't come with higher taxes. Our opponents in the Labor Party, Bill Shorten, these guys, they're going to announce things from here to the sun and back, but every time they do, they're charging you more in higher taxes.
I'm not going to do that. The Liberal-National Parties aren't going to do that. We're going to invest in this critical infrastructure. We're backing Territorians in like no government ever before. Whether it was the more than half a billion dollars in funding for remote Indigenous housing that I was able to strike with the Gunner Government when I was Treasurer, the almost $260 million we put into the GST top-up - and there is more to come next year as well that we've announced as part of the GST fix that we've been able to legislate.
We're backing the Territory Government here but they've got to deal with their own stuff as well.  It's a bit of a reminder here, what we've seen in the Territory, of just what happens when Labor gets in charge of managing the money.
With that said, let's stay on the positive Melissa, tell us a bit more about the process of getting here today. Congratulations on the work you've done.
THE HON MELISSA PRICE MP, MINISTER FOR THE ENVIRONMENT: Thank you PM. It's really great to be here and it's great to see the group of people who are gathered here today. What that says to me is how important the announcement is that we're making here today. We've been working on this for over two years, the package that the PM has just announced. But what I do know is, for much longer than that, the locals have had a world-class vision for what a tourist destination Kakadu could be. We know it is a world-class destination but what we've announced today will ensure that we will have those world-class services with respect to visitor sites, the roads that those visitors will drive on. I think many people have been involved in the negotiation and everyone should be very proud of the contribution that they've made for us to get to this point today with this significant package.
We know that we will have new roads, all-weather roads. We know that the visitor centre will be new, which is going to be fabulous for the tourist experience. We know that we will be able to improve communication infrastructure and other key infrastructure. This is all going to improve the experience for tourists and also for locals alike. We will do that in a culturally sensitive way and in an environmentally sensitive way. We will do it together, hand-in-hand with the local traditional owners. I think that's very important for the Prime Minister and for our Government, that we do that in consultation. We don't have all the answers, we would be naive to think that. What we do know is that this is going to be a fabulous boon, this amount of money, for the Northern Territory Government and for the economy. We know that more importantly, this is very good news for Territory companies but also locally, Indigenous companies and also for local employees, Indigenous employees.
It's great to be here. Thank you.
PRIME MINISTER: Thanks, Melissa. Jacinta, this is your neck of the woods, all the way down to Alice in terms of the electorate of Lingiari. Thanks for the input you've made into this announcement Jacinta, since coming on as a candidate. Tell us a bit about what you think it's going to mean for people here in the Territory and Lingiari?
JACINTA PRICE, CLP CANDIDATE FOR LINGIARI: Thank you very much, PM. Look, I've grown up in the Northern Territory, I have spent a lot of my childhood visiting the beautiful, beautiful sights around Kakadu. In a former life as a cross-cultural consultant, I've worked with the Mirrar people, a very proud people, people with vision. I'm really proud to be part of this announcement during a time of real uncertainty for the Territory, with the current Territory Labor Government. This opportunity is going to strengthen jobs, it's going to provide opportunities for Indigenous businesses, which is extremely important and also work on the township, as well as highlight what is an icon, I believe, for the nation in terms of tourism.
This park is a drawcard for international tourists as well as Australians. Right around the country, I know you can spark up a conversation with an Aussie just about anywhere and if they haven't been here, they want to come here. So improving on what is already here, what already exists, is absolutely wonderful. What is here is fantastic, so those improvements are going to go a long way. So I'm very proud to be here today as part of this announcement for Lingiari.
PRIME MINISTER: Well thank you Jacinta. I couldn't be at church this morning, but there is no cathedral greater than Kakadu I think. So it's great to be here today to be making this announcement particularly with Nigel. Well done Nigel, you've been working not just on the park issues, but closely with the Northern Territory Government on the Jabiru issues, the town issues and the adjustment it's going through there. So, we look forward to working with the Gunner Government on those issues. We've had a good productive relationship with the Northern Territory Government, but there are things they need to do clearly and we look forward to partnering with them on this. Happy to take questions.
JOURNALIST: Is this announcement effectively the kick-off of your election campaign?
PRIME MINISTER: There's an election later this year but from the day I took over the job, I've been making the case as to why we need to keep our economy strong, so we can guarantee the essential services that Australians rely on, we need to keep Australians safe and we need to keep Australians together. That's my message; stronger, together, safer. That's my vision for Australia, that's where I want us to keep going.
As we go into this year, the storm clouds internationally for the economy, they're stronger this year than they were last year, I know that as a Treasurer over the last few years. So we are seeing some stormy weather ahead when it comes to the economy this year and that's not made any easier, obviously, by trade tensions and these other issues.
So at a time like this, keeping your economy strong, to guarantee Medicare and all of these things, is vitally important, but investing in the things that are actually going to create jobs.
We're a Government that is about jobs.
We have got record jobs growth.
We've got record youth jobs growth.
Our policies have delivered job after job after job to Australians. What I'm excited about with this project - and I know this, working in the tourism industry - you invest in the infrastructure, not just the promotions. You know, the international tourism business is a tough caper and the standards that people expect are high, whether it's the facilities like this that they expect to see and they expect them to be interpretive and be technology-enabled, they want the to have Wi-Fi access, they want to have digital guides and all these sorts of things. You've got to build that infrastructure, because as marvelous and wonderful as this place is, you know, the world is a big place. I think we've got the home ground advantage here when it comes to tourism, but we can't just rely on that. We've got to invest in the things that will create these jobs, whether it's the jobs in the local Indigenous cafe we have here or anywhere else, they're all jobs - they all change people's lives.
JOURNALIST: So which state will the election be held and how prepared are you for the campaign?
PRIME MINISTER: Well I'll announce the election date when I'm good and ready to do that, I've said there'll be a Budget on the 2nd of April. The maths after that aren't too hard to work out.
JOURNALIST: You're moving to crack down on councils?
PRIME MINISTER: Can we stay on the Jabiru and Kakadu announcement first, happy to come back to any other political issues of the day.
JOURNALIST: Sure, the original plan from the traditional owners for this area relied, or was expecting government funding from both levels of government. Aside from this commitment today, is there any plan to do anything else from your Federal Government to help the Northern Territory out of it's financial crisis?
PRIME MINISTER: What we're seeing with Labor in the Northern Territory is a good warning to the rest of the country; this is what happens when you let Labor run the money and run the books.
Now we've already stumped up a billion dollars and more as a Commonwealth Government, into the Territory just in my time as Treasurer and Prime Minister. Whether it's on GST top-ups, support for Indigenous housing in remote areas, the Darwin City Deal, today over $200 million to invest in infrastructure that will create jobs and economic activity, which will support revenues to the Northern Territory Government, in terms of what flows.
I mean, there comes a time when these guys have got to do their own heavy lifting. I don't think it's the Commonwealth's job - and Commonwealth taxpayers - to pay for the mismanagement of state or territory governments.
Now, Bill Shorten might want to come up here and use federal taxpayers' moneys to bail out his mates in the Labor Government. That's not what we're doing. We're going to invest in projects that actually work. This is a two years in the making this announcement, this is a serious strategic, economic, environmental and cultural investment in the future of the Territory. I'm interested in these big projects that are game-changers. I'm not interested in trying to cover up for mismanagement of finances by Labor governments.
JOURNALIST: Prime Minister, [inaudible] MYEFO at the end of last year, why are you here today [inaudible]?
PRIME MINISTER: It's the start of the year and we made this decision last year in MYEFO. In MYEFO, going into Christmas, I wanted to make sure that people knew right from the get-go what my priorities are; they're jobs. They're about young people being in jobs, Indigenous people being in jobs, small business being able to create jobs. These investments deliver on that.
JOURNALIST: So when did you make the decision to fly here?
PRIME MINISTER: I don't go into my programme.
JOURNALIST: Is it a coincidence it's the day before Bill Shorten comes? 
PRIME MINISTER: Well, you might ask Bill why he's coming tomorrow.
JOURNALIST: [Inaudible]?
PRIME MINISTER: No, I think that's a pretty cynical view. My view is that this investment will be a game-changer for the Territory. Our Government, the Liberal and National Government has been doing heavy lifting to support the Territory, over a billion dollars in investments since the last Budget alone. If that doesn't speak volumes about how serious we are in support Territorians, then I don't know what does.
So we're fair dinkum about it and we're going to keep doing it, because we know it's about the jobs and future of Territorians.
I get it; as Nigel and Jacinta tell me and as my other friends here tell me, people are concerned about their futures in the Territory. We're doing everything we can to alleviate those concerns, by these types of investments. They're not dreamt up overnight, they are done over years of consultation and planning, as Melissa pointed out.
JOURNALIST: What responsibilities of the NT Government are [inaudible], sorry, sort of like, what areas of the NT Government do you have that [inaudible] to make sure there's adequate funding, to take responsibility for?
PRIME MINISTER: Well, I'm not quite sure what the question …
JOURNALIST: For instance, health? Would you take control of  -
PRIME MINISTER: No the Territory Government has to sort out their own problems, okay? I'm not here to give them a primer guide on how to run a Budget. I know how to run a Budget and our Budget is coming back into surplus on the 2nd of April. That's what running a Budget does, so they can read my Budgets and take whatever tips they like. But it's for them to work out how to sort out the financial mess that they've got themselves into. We've stumped up, even on occasions when they haven't even asked. I mean look, Nicole - who I get on very well with as the Treasurer up here - we worked closely together when I was the Treasurer, she didn't even have to ask when it came to the GST top-up of almost $260 million. The second I saw those numbers and the way they played out, I knew the Northern Territory would need more support and stepped up. I appreciate the appreciation that was given to us by the Northern Territory Government at that time when we announced it down in Alice, it was real and it was authentic. So look, we've always stepped up when the Territory has needed us. But at the same time, they've got to deal with their own problems and they've got to make their own decisions as a result of the consequences of their own financial management.
JOURNALIST: What about youth justice? The Federal Government called a Royal Commission into youth justice in the Northern Territory, little has improved in that space since. What responsibility are you taking to ensure that?
THE HON NIGEL SCULLION, MINISTER FOR INDIGENOUS AFFAIRS: First of all, the Royal Commission was called by both the Northern Territory Government and the Commonwealth Government and it was jointly shared. One of the things that recommendation said early in the recommendations was; "This is not about more money, this is about stronger management."
The Commonwealth has already declared that we will be keeping our share of the commitments and we will meet every one of those recommendations that the Commonwealth has to do. So we're meeting our recommendations. I hope that the Northern Territory will be the same.
JOURNALIST: Don't you feel a responsibility to step in though, given that very little has changed in that space? If you, you know, you're claiming the Northern Territory Government can't manage things. Isn't there a Federal Government responsibility to step in?
MINISTER FOR INDIGENOUS AFFAIRS: Where do you stop? As a proud Territorian, I have to say my anxiety is also clouded with some shame, you know, this is the first time the Territory is actually bankrupt. I'm just really ashamed of that. But I equally don't want the Commonwealth - I don't want this to be some completely mendicant, dependent state of the Commonwealth. We're the Territory, we're proud Territorians. What we need is a Territory government to step up and to make sure it delivers the services that it's supposed to budget for. Now, it's a difficult challenge, budgeting. But as no-one knows better than Scott Morrison as the former Treasurer, if you get it right and you get your priorities right and make sure we're sharing a narrative with Territorians, they can get it right.
But we're not about to just simply take over the Territory. You talk about health, education. They're given funds from the Commonwealth for health, they're given massive funds for education. It's about how they manage those funds. As I said in terms of youth justice, this is the corrections system. For us to suddenly take over the corrections system isn't going happen. Yes, there seems to be continual mismanagement at a very grassroots management level. The Commonwealth Government is not going to manage the shifts and who actually looks after prisons. That's not our responsibility, nor should it ever be. But we have helped the Territory and we will meet all of our responsibilities in terms of the Royal Commission.
JOURNALIST: What is the timeline for this plan you've announced today? How soon will people see that money [inaudible]?
PRIME MINISTER: I might ask Melissa to talk a bit more about that, but this program goes over 10 years, I should stress. There's a lot of work to do here and there's still a lot of consultation, particularly on the roads side. But the process of relocating the centre from here down into Jabiru, bringing in the commercial partners for this, this sets the direction, it makes the money available. It gets the process rolling straightaway. Melissa?
MINISTER FOR THE ENVIRONMENT: Yes, there's a couple of key work streams that need to be resolved. One is the tourism work and also the strategic roads. Clearly a lot of work has been done in that space and there needs to be even more consultation. So I should think within the next 12 months we'll have a very clear plan and as the PM said, it's over a 10-year period. We will ensure that we consult with the right people to make sure we've got the vision that we talked about at the beginning. But I think within the next 12 months we'll have a very firm plan for us to proceed.
PRIME MINISTER: We'll also need the cooperation of the Territory Government on that and working closely with the board of management. You guys are much more used to this temperature than I am, I'm happy to keep taking questions but I know there were questions on other issues.
JOURNALIST: Can I ask about the citizenship at local Councils Prime Minister, forcing citizenship ceremonies? Bill Shorten suggested it's playing politics to the right wing of the Liberal Party, given that most Councils already do that?
PRIME MINISTER: I think Bill Shorten is having a cop-out on this. I mean Australia Day is for all Australians and Councils are given the right to hold citizenship ceremonies by the Commonwealth Government. Australia Day, of all days, in a country that is the most successful migrant country on earth, should be a day that you should have the opportunity to be provided with your citizenship.
Now if Councils don't want to do that, if Councils - as we've seen some of them do - want to play games, well, you don't have to run citizenship ceremonies, other arrangements can be made. But we are not just going to cop people undermining Australia's national day. It's for all Australians, all Australians.
I know Jacinta has got some views on this and I'll ask her to comment as well. But this is a pretty common sense idea I think, it has broad support. I'm looking forward to Australia Day, I think like all Australians are and you know, Australia Day is the day we've got to come together. If you can come together on Australia Day of all days and deal with the past, deal with the future and deal with the present - you know you can't put those issues off - you've got to deal with them together as a community. That's why I feel so strongly about Australia Day. I know what day it was. We all know what day it was and it presents all sorts of challenges. But what sort of a country are we, if we don't come together and deal with those issues and embrace everything on such a day. It's a day of history, it's a day where we will all come together. But particularly for migrants who have come to this country - and frankly, unless we're First Australians or Indigenous Australians - we're all migrants, we all came from somewhere else at some point in time, even if in my case that was on the First Fleet, we all came from somewhere else at some point. On that day, on Australia Day, our most important national day, that's a day we should be handing out citizenship. If Councils don't want to do that and if others want to deride that and talk down Australia Day, or join the crew that wants to drag it down and talk against it, well, they can do that. Bill Shorten can do that. I'm for Australia Day.
JACINTA PRICE, CLP CANDIDATE FOR LINGIARI: I just want to say I think it's incredibly divisive of the Councils to take these sorts of steps when they should be encouraging Australians to come together on such a day. I think it's a day of incredible importance and this argument that to change the date is to recognize that history … it's actually not recognizing our history as a country. To fully recognize our history, means we stick with the day. We perhaps change the way we carry on during the day; if people choose to, want to mourn, allow them to mourn. But ultimately, use the rest of the day to reflect on what a country we have become.
I mean I take my background, my Warlpiri side, I would like to think that eventually all Australians, if you're born here, if you come from this country, you carry the dreamings from this country too. You're an Australian as well, no matter what your background is. I think we have to be grown up enough to get to that sort of point, where we're looking at becoming one as a nation, not fracturing off and being fragmented. I think it's utterly wrong and I stand behind our Prime Minister on this decision.
JOURNALIST:  Which Councils do you accuse of playing these games and what evidence do you have they're doing that?
PRIME MINISTER: The Minister has already set that out on other occasions. Look, I'm not looking to get in a fight with Councils, I'm just asking them to comply with a pretty straightforward request. I'm also asking them today to ensure there is a proper dress code around citizenship ceremonies. As I said today, happy for people to put on the boardies and the thongs for the barbeque afterwards, but you know, I've been to heaps of citizenship ceremonies and the vast majority of people who come, they treat it with total respect. They come dressed appropriately and particularly the kids, they put on quite a show. But sometimes, people turn up in dress that's just not appropriate and doesn't show the appropriate respect, both for our national day and for citizenship itself.
You know, I'm a Prime Minister who is for standards and I'm putting standards on Councils, if they want to run citizenship ceremonies. The national Government, the Australian Government is responsible for citizenship ceremonies. These are the rules, if you want to abide them by them, fine, we'd love to have you involved. If you don't want to, we'll get someone else to do it, not a problem.
JOURNALIST: Prime Minister we managed to get to the 13th of January this year without this culture wars debate that happens every year as we get to Australia Day. Nigel will tell you that people don't even raise it with him when he goes to Aboriginal communities. Why have you chosen to make this an issue two weeks out from Australia Day, are you just trying to reignite the culture war?
PRIME MINISTER: No, I've been consistent on this from the day I've been Prime Minister, in fact well beyond that. We've got Australia Day coming up, I'm making it really clear what my standards and what my rules are. I don't see the problem with that. Are these issues supposed to be taboo, are they? We're not supposed to talk about them? We're always told by people; "You can't talk about this, you can't talk about that."
JOURNALIST: I'm not saying you can't -
PRIME MINISTER: I'm talking about it. I'm talking about it.
JOURNALIST: I'm just saying your average person doesn't want to talk about it.
PRIME MINISTER: No, I think people want Australia Day to be Australia Day. It's for all Australians, for people to come together on Australia Day. I'm looking forward to doing that with Australians from all backgrounds, of all nationalities. I'll be there where citizenship ceremonies are being held on the day, both in Canberra as well as down in my own electorate. I'm looking forward to that day, it's a day of coming together. That's what I want it to be, a day of coming together, Australians together. Last one.
JOURNALIST: Prime Minister, there's reports that John Howard stepped in on domestic violence incident today and stopped it. You're an admirer of his for a long time, what are your thoughts on this?
PRIME MINISTER: Yes, I sent him a text today, I said: "It looks like ex-PMs jobs, you know, the job never finishes". The great JWH stepped up today. I mean how good is John Howard? He's obviously been a mentor to me and many others, particularly on our side of politics but I think it just shows the character of the bloke.
Now we're investing some $350 million already on domestic violence initiatives. We've gone through three National Action Plans on this, we're going into a fourth National Action Plan. Recently, just prior to Christmas we put just over $10 million additional into the 1800 RESPECT line which is a very important service for people who are victims of domestic violence. We take this issue incredibly seriously, they're the responsibilities we have.
But you know, John Howard gave us a reminder that we've all got a responsibility when it comes to this and to call stuff out when we see it, as citizens. Not just as men or women, as Australians, all of us. If you see this stuff going on, call it out like John did. Good on you John, good job.
JOURNALIST: Can I just grab one more local one? Did you have any formal meetings with traditional owners from the Kakadu region while you're here?
PRIME MINISTER: No I've got a very brief visit here today, but we've been in a longstanding process of consultation and negotiation over the announcements we've made today. Importantly, that will continue into the future. Obviously I've met with some of the local board members here today and had a chat with them and I appreciate that. But that ongoing work will happen now, particularly on these issues of the roads. I don't think it's good enough for people just to turn up and say; "It's going to be this road, that road and that road," and conduct no consultation with local Indigenous people. Our plan is to consult the Indigenous people on the road priorities and make sure they go in where they need to go.
Thanks very much.