How to Keep Your Hair Healthy and Hydrated in the Summer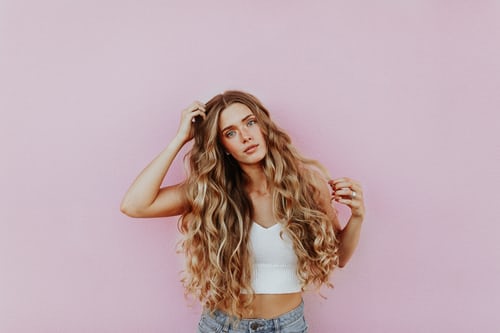 When temperatures begin to rise, our hair can easily feel the change and the negative impacts caused by harmful sunrays, chlorine and seawater, leaving us with damaged, dry and dull strands. Thankfully, with just a small change in your hair care routine, as well a few crucial products, you can restore the lost moisture, and ensure your locks look their best all summer long. Here are some ways you can keep your hair healthy and hydrated:
Use a more moisturizing shampoo
Just like you would change your clothes and skincare regimen each season, it's also a good idea to switch up your hair care routine for the summer. If the summer heat is causing your hair to be dryer than usual, consider using a more moisturizing shampoo that would help to restore the balance. Opt for something rich in hydration, such as the shampoos generally made for dryer hair types, with moisturizing ingredients like glycerin and different types of oils. Also, try not to wash your hair every day, as it might lead to additional loss of moisture.
Don't skip on conditioner
Conditioner is another essential aspect of any hair care routine which should never be skipped, especially not during the summer. Although a conditioner is typically chosen according to the specific type and needs of your hair, everyone experiencing extra dryness during the season could benefit from more moisturizing conditioners, like those made for curly and dry hair. If a conditioner alone isn't enough to restore moisture to your hair, it might also be a good idea to incorporate a nourishing deep conditioner in your routine as well, for the perfect silky smooth strands.
Be mindful of styling products
It's completely natural to want to experiment with your hair and different hairstyles, especially during the summer when you need to make ponytails and updos to help battle the heat. However, traditional styling products, such as gels and hairsprays, can be especially damaging to already dry hair, causing it to become more brittle and break more easily. Instead, it would be a great idea to opt for an organic and natural hair wax made with nourishing ingredients, such as shea butter and almond oil. Not only will a wax like this keep your stylish hairdo in place, but it will also help to hydrate your stands in the process.
Find a good leave-in product
If you only want to style your hair lightly, or you simply need something to help you tame any frizz or fly-away strands, leave-in products are the best solution for your hair. If you need something lighter that only adds a bit of moisture and control, opt for a leave-in conditioner in the form of a spray. A great, nourishing oil, such as argan or castor oil, on the other hand is a richer and heavier formula that's perfect for adding necessary hydration and shine. No matter what you choose, make sure a leave-in provides the results your hair actually needs in the summer.
Stay away from additional heat
Your hair is already exposed to high temperatures and dry air during the summer months, which is why it's never wise to add even more heat. Unnecessary additional heat can strip your scalp from its natural oils and further dry out your hair, leading to damaged, weak and brittle strands. For that reason, it's advised to stay away from hot styling tools, such as blow-dryers, straighteners and curling irons. Instead, leave your hair to air dry naturally – the hot temperatures will ensure the drying process won't last as long as it normally does.
Remember to protect your hair
The harsh sun can be particularly damaging to your hair, and proper protection is essential from this harmful element. Apart from wearing a hat or cap whenever you're exposed to sunlight, it might also be a good idea to spray a UV protection spray on your hair whenever you head out. As saltwater and chlorine can also be quite drying and damaging elements, it would also be wise to wear a swimming cap, or at least put your hair up and keep it out of the water, if you decide to take a dip.
Regardless of your hair type, these incredible tips and tricks will help you avoid dryness and damage, and allow you to keep your hair healthy and hydrated all summer long.