10 Things to Consider Before Hiring a Web Design Agency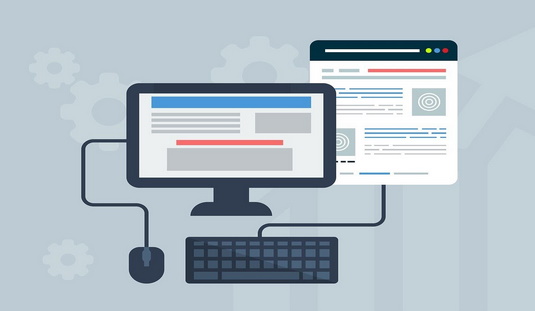 We all know that hiring a web design agency can be tricky. After all, you want to find the perfect match for your business needs and budget. There are many things to consider before hiring an agency such as: what does their portfolio look like, do they specialize in the type of website you need, how long have they been in business, etc. In this blog post, I'll go over 12 things to consider before going with a web design agency so you can make sure it's a good fit!
Consideration #1: Do They Have the Experience You're Looking For?
Experience is important when you are looking for a web design agency. When it comes to experience, make sure they have built and worked with the type of website you need (i.e., e-commerce or blog). It's also beneficial if their portfolio contains sites that look like what your company needs.
Consideration #2: Do They Have a Portfolio That Shows Off Their Skills?
You want to make sure that you pick an agency with a portfolio that has killer websites and designs. You'll find it useful if they have sites similar to what your company needs but remember, their work might not be exactly the same so don't get too caught up in this factor alone! Keep reading for more things to consider when hiring someone.
Consideration #13: How Long Has This Agency Been Around?
When selecting an agency, you should look at how long they've been in business because experience is always beneficial. Make sure the web design agency has references from previous clients as well just in case there's something important or specific you need to know.
Consideration #4: Ask for a Proposal or Quote
Once you've found your web design agency, they should reach out to you with an official proposal that lists their rates and services. However, there are times where agencies will ask for more information before creating the final quote so feel free to be inquisitive about their process during this step!
Consideration #5: Do They Have Any Customer Reviews You Can Read?
Customer reviews might not always be available but it's worth asking if they have any because others' experiences can help ease your mind when looking at hiring someone new. If no one has left feedback on their website then ask them directly what kinds of things people liked most about working with them in the past.
Consideration #6: Do They Have a Trial Period?
It's always good to ask an agency if they have a trial period or free initial consultation that you can use before making any final decisions about working together! It's also helpful since it allows you to get to know the ins and outs of their process so you don't feel pressured into anything when looking at hiring someone new.
Consideration #7: How Will You Be Assigned Your Project Manager?
When selecting a web design agency, one important thing is how your account manager will be assigned because this person should be in charge of all interactions between you and the web design company throughout your time working together. The best situation would involve having just one point of contact who will handle any questions or concerns you have.
Consideration #8: What are Their Hours of Operation?
It's important to find out what hours an agency is open because this can impact your workflow and communication with them. If the web design company has different working hours than yours, it might be hard for both parties to communicate effectively so keep that in mind when deciding if they're a good fit!
Consideration #9: How Is Payment Handled?
You should ask how payment will be handled before hiring anyone new since there are many options such as asking for 50% upfront and the other half upon completion. Depending on their policy, some agencies won't release final designs until full payment has been made which could create issues during the project if you're not careful!
Consideration #10: How Do You Stay Updated?
If you choose to hire an agency, it's important that they provide information on how you will stay updated throughout the process. This could include a company blog where new designs and updates are showcased or perhaps even a monthly email with insight into your website since this is helpful for both parties involved in the long run. Consider all of these things before working with any web design agency because it'll be worth your time in the end as well as theirs!