7 Reasons why your SEO Services need to be updated in 2022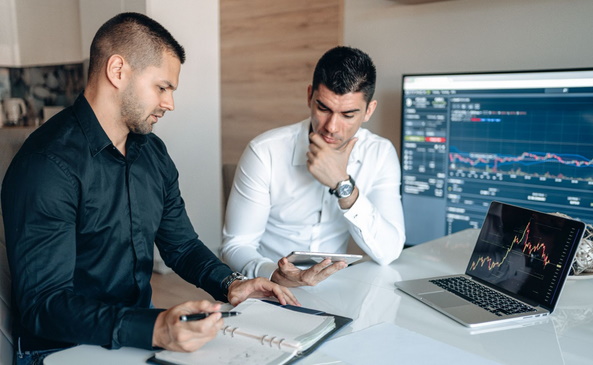 The SEO industry is very dynamic, and no one can predict what might be the new thing to change prevailing SEO practices. Business owners must keep themselves up to date with new evolving SEO trends to succeed online.
Here are the top 5 reasons why you need to update your SEO services in 2022:

AI (Artificial Intelligence) and ML (Machine Learning) is revolutionising the way businesses function. The Incorporation of AI and its data analytic capabilities has resulted in more and more automation in the SEO processes of today.
Machine learning improves AI performance and enables automatic decisions and predictions without explicit programming. By utilising the huge amount of available data sources, machine learning continues to thrive and learn independently. Such automation can help SEO with extensive market and audience analysis.

Google has introduced a new feature termed Passage Indexing. Google extracts passages from websites that have content relevant to the search query, even if its main topic is somewhat different. 
Passage Indexing focuses on long-tail and natural language search queries. This feature benefits how-to- guides and articles immensely.


E.A.T. (Expertise-Authoritativeness-Trustworthiness)
Google utilises the concept of E.A.T. to offer helpful, truthful, and accurate information to its users. Anyone can create and publish a website. No one needs to be a professional for that. For example, you can publish health-related articles even if you are not a qualified doctor. You can write and publish investment information even if you are not a finance professional.
To free its users from the risks that come with this, Google tries to ensure that searchers' judgments and decisions are based on the most authentic information available.
E.A.T.
refers to Expertise, Authoritativeness, and Trustworthiness. To identify the requirements for quality content, Google has put forth a set of guidelines for Google Search Quality Rating. This guide helps SEO experts and agencies understand what Google considers high-quality content. 

Expertise indicates if the writer of the content is an expert in the subject matter. It is all about if the writer has in-depth knowledge of his domain. For example, healthcare articles/blogs by someone who lacks the experience and skills in healthcare are likely to rank lower than content by qualified and experienced healthcare professionals. Google does this with its Google Search Quality Rating.

Authoritativeness determines if your website is truly an authority in your chosen field. The number of backlinks that you receive from other authoritative websites improves the authority of your website. For example, if your website is an online apparel shop and apparel-related online publications mention and link your website in their content, your website's authority improves. Subsequently, search engines (like Google) identify and recommend your website as authoritative.

This indicates how trustworthy your website is. If you protect your user's info, ensure their confidentiality, and host a safe domain with positive customer feedback, then your website gets preferred by search engines as reliable and trustworthy. 
To get Google's favour as a trustworthy website, optimise your site so it is deemed trustworthy by Google's search algorithm and incorporate content that Google's quality ratings find interesting and useful.
A 
professional SEO services
 provider can help you achieve good E.A.T.

When crafting the content for your website, it helps to place yourself in your customer's shoes and draft the content from their perspective. Focus on what value you can offer your users via your content. 
In this regard, there are three kinds of user intent: Navigational, Transformational, and informational. You need to draft the content in the light of these three user intents to deliver relevant content to your visitors that they find useful and offer value to them.
Besides the aspects mentioned above, high-quality content, brand optimisation, and mobile compatible content are as crucial as ever for a better SEO experience for your website.