Tips for Purchasing a Suitable Trash Bin for PPE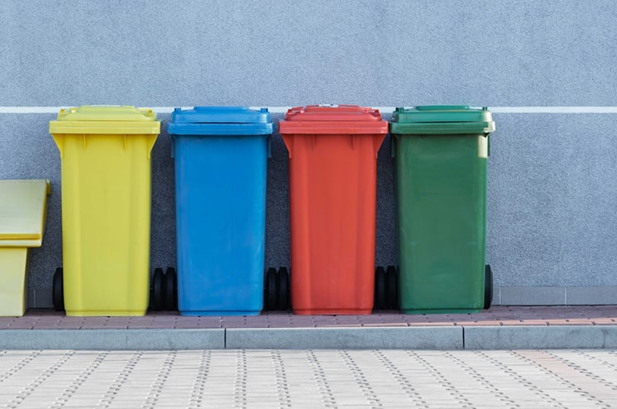 There was a time when personal protective equipment (PPE) was for specific workplace hazards. Then, people wore them to protect themselves from electrical, biological, chemical, and physical dangers in the work environment. However, besides the health, industrial, sports, and construction sectors, such threats that warranted PPE use in other professional fields were isolated incidents.
Today, though, personal protective equipment has become a part of everyday life, primarily due to a global pandemic. In a world plagued by Covid-19, gloves and face masks have become the norm for every one of us, regardless of profession. And, as we use these pieces of equipment to protect ourselves, it is also crucial to properly dispose of them. In this article, we'll discuss a few tips on buying the right trash bin for PPE for your office or home. Here are our recommendations:
Buyer's Guide for PPE Disposal Bins


When buying a PPE waste bin for your home or office, you must consider a few things to enable you to make the right choice. Some of the crucial factors include:
Size
The size of your disposal bin is vital, especially if you're using it for your office space. You want to go for an option that isn't too small that it fills up too quickly. However, you also want to make sure your PPE glove bin isn't so large that it takes up too much space. One way to ensure your office waste bin is the right size is to measure up the number of employees in your organization. This figure should give you the number of gloves and masks that'll make their way to the garbage bin at the end of the day. You could do the same for your home trash bin to figure out the size that'll fit.
Location
The placement of the waste bin is also a vital factor. In terms of location, trash cans fall into two categories: indoor and outdoor garbage bins. For PPE mask and gloves bins, indoor options are more convenient. Your staff can dispose of their PPE quickly without going through the needless stress of going outside the office. The location of your waste bin is also a crucial factor in deciding the size. Space-saving PPE mask bins are ideal for indoors. However, you could opt for a wider choice if you'll be using it outdoors.
Odor and Insect Management
Office and home trash bins can quickly become a nuisance by attracting insects and giving out a foul stench. These situations are usually the case for waste bins that do not have a covering system. As such, it's crucial to get a PPE disposal bin with a lid to keep away bugs and unhealthy odor from the office or home space.
Construction Material
The material used in constructing a waste bin is also something you should consider. It plays a role in how eco-friendly and durable the disposal bin will be. Usually, waste bins come in metal or plastic. Plastic waste bins are generally more eco-friendly since they're recyclable. They're also more durable than metal garbage bins. Furthermore, they're relatively light, making them easy to handle and move. Overall, plastic PPE waste bins are ideal for office and home use.
Liner Cinches
Waste bin liner cinches keep the garbage bag in place, preventing it from sinking into the can. Of course, not all PPE trash bins come with this feature, but we'd recommend you go for one that does to keep it looking tidy and neat, especially if you're going for an indoor option for your home or office. 
Colour
You probably didn't think color was an essential factor in choosing a trash bin for PPE, but it is. If you're picking a waste bin for your office space, you need one that blends in perfectly with your decor. You don't want your disposal to stand out in a way that looks odd. So, please take a look at your workspace and pick the trash bin with a color that suits it.