5 Super-Popular Offerings at Tech Stores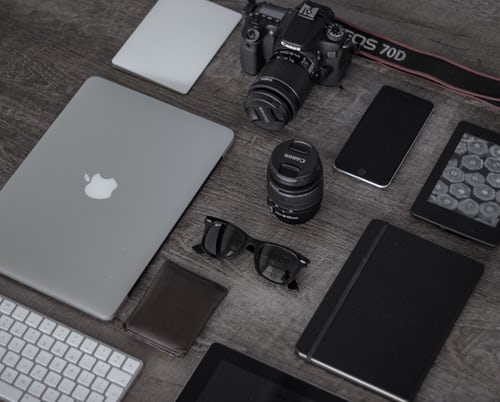 Are you looking for a new computer, smartphone, or wearable? The global consumer electronics market is worth over AUD1.3 trillion, according to Global Market Insights. A tech store can offer a wide range of different products for communicating, computing, and gaming. It's important to know the basics of these product categories so you can choose wisely.
Here are some of the primary categories:
Computers
The main types of computers include desktops, laptops, and tablets. Each of them has pros and cons.
Here are some of the main computer accessories available:
Displays

Keyboards

Mouse

Microphones

Power Supply

Fans
These items can help to improve your computer's features and functionality.  
Smartphones
Today about two-thirds of the world's population owns a mobile device, according to GSMA. Cellphones, including smartphones, are easily one of the most common mobile devices. This includes well-known handset makers, including Huawei and Oppo.
When selecting a smartphone, there are various factors to consider, including:
Processor

Memory

Battery

Display

Camera

Operating System (OS)
Different smartphone models have different tech specs, so it's important to review them to determine whether or not a particular one meets your particular wants and needs.
For example, in some situations you might want your next new phone to have similar specs as your current unit, or you might want to upgrade RAM memory, display size, or camera pixels.
An alternative to buying a new phone is to purchase a secondhand unit. This is a wise choice in situations like being on a tight budget or wanting a high-end phone that's last year's model.
Internet of Things
The Internet of Things is a key concept for smart homes since the devices are connected through the web.
IoT has become a game-changer in the tech world. In fact, experts project over 50% of businesses will run on IoT by the end of 2020. Some IoT devices for smart homes include:
Water kettle

Robot Vacuum

Air Purifier

Rice Cooker
One of the main benefits of these items is you can often control and program them remotely using mobile devices. This makes it easier to run home electronics even when you're away from home.  
Wearables
This tech category has spiked in popularity during recent years. For example, it can be a hassle to keep looking down at your smartphone screen while jogging. Here are some of the main options:
Smart Watches: These wearable devices are connected watches that often provide some of the same functionalities as smartphones and fitness trackers, such as heart rate monitor. In a sense, it's like wearing a mini-computer on your wrist.
Smartwatches are also available with different features. For example, outdoor units are more rugged and designed for activities like cycling, hiking, or camping.  
Fitness Trackers: These devices also known as fitness bands, resemble wristwatches but are designed to track and provide health/fitness data to the wearer including:
Heart rate

Walking steps

Running distance

Swimming laps

Sleep patterns
Posture Trainers: This device is worn on the back and buzzes when a person's posture slips. It can be worn comfortably without any bulky straps.
Gaming
This tech category includes various items like:
Monitor

Keyboards

Mouse

Headset

Racing Wheel
The global gaming market is worth over AUD205 billion as of last year, according to Mordor Intelligence. Gaming accessories can help to take your video game skills to the next level.
These are some of the main offerings when browsing a tech store. You can find many options ranging from smartphones to smartwatches, and from fitness trackers to temperature monitors. In the tradition of technology's definition, these items still use science for practical purposes.
Author Bio: Ester Adams is an experienced independent content writer with a demonstrated history of working in the writing and editing industry. She is a multi-niche content chef who loves cooking new things.