How To Select The Best Packaging For Your Homemade Cosmetics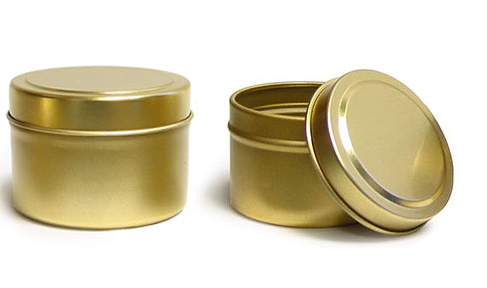 There is nothing more fun than making your very own DIY cosmetics at home. Whether it's for personal use or to sell on the local market, making cosmetics by yourself is a fun and rewarding spare-time activity. The best part about homemade cosmetics is that you can be 100% certain of what ingredients were used to make them. After all, we all know that there are certain ingredients found in cheap cosmetics that we rather do not apply to our skin. When you make cosmetics by yourself, there is no need to worry about potential chemical or toxic ingredients that may affect your health.
Although the ingredients used for the cosmetics themselves are essential to creating a safe product, the packaging used to wrap up your beauty goods is just as important. Packaging materials can have a major effect on the products stored inside. This is especially the case when it comes to foods and cosmetics.
Nowadays, cosmetics are stored mainly in three different types of packagings; plastic, glass, and aluminum. Among these three types of packaging materials, plastics are, by far, the most popular. Plastics are durable and cheap. But are they also safe? The truth is that certain packaging materials may contain high amounts of chemicals that are likely to affect the quality of the products stored inside. Below, a quick look is given at these three most commonly used cosmetic packaging options in terms of price, design, safety, and sustainability. Based on these 4 aspects, you'll be able to pick the type of packaging that you believe is most suitable for your DIY homemade cosmetics.
Plastic Cosmetic Packaging
By far the most commonly used packaging material for cosmetics is plastic. Plastic cosmetic packaging can be found in the form of plastic jars, bottles, tubes, and sticks. Although cheap and versatile, plastic packaging does come with numerous disadvantages. As such, you may want to think twice before using them for your homemade cosmetics.
Price: when it comes to price, plastic packagings are likely to be the most affordable on the market. After all, plastics are extremely simple and cheap to produce. As such, it's no surprise that plastic packaging materials often are the number one choice for companies, both large and small, in the vast majority of industries.
Design: another great benefit of plastic is the fact that it's extremely versatile and durable. During the production process, plastic packaging can be easily formed and shaped according to any type of design. Added to that, it's easy to add a certain color. This makes plastic packaging attractive to companies who are looking for an affordable method to produce unique and custom-shaped containers. The only down part about plastic when it comes to customization is that it's not possible to print directly onto the bottle or jar. Instead, a shrink wrap or sticker label has to be applied to add a more detailed design.
Safety: although plastics are cheap and durable, it may not be the safest packaging material to use when it comes to health. Some of us may not know, but plastics are extremely chemical and, in some cases, even toxic. Plastics are known to contain certain chemicals such as BPA that, when exposed to high pressure or temperatures, can leak out and affect the products stored inside. When this happens, the chemicals are likely to enter the human body upon consumption of the goods, which may lead to health-related risks. As such, it's advised to stay away from plastic cosmetic packaging when it comes to products such as foods and cosmetics.
Environment: besides the potential health-risks, plastics are furthermore extremely bad for the environment. Not only is the production process very pollutive, but the product itself is also not biodegradable and, in most cases, not fully recyclable. As such, plastics are found at the bottom of the list when it comes to sustainability.
Aluminum Cosmetic Packaging
Although less used than plastics, aluminum packaging materials are becoming increasingly popular in numerous different industries. Also among cosmetic companies, the use of aluminum bottles and aluminum tin containers has increased significantly. When we look at the features of this packaging material, its rising popularity won't come as a surprise.
Price: when looking at the costs of aluminum packaging, it can be found somewhat in the middle. Aluminum packaging is slightly more expensive than plastic, however, significantly cheaper than glass. Besides, due to its lightweight, the transport of aluminum goods is much cheaper than that of most other packaging materials.
Design: aluminum cosmetic packaging is mostly available in the form of tins, bottles, and tubes. Because aluminum packaging is seamless and crafted out of a single sheet of metal, it offers fewer possibilities in terms of custom-shapes compared to plastic, glass, and iron packaging. However, in terms of printing options, aluminum offers plenty of possibilities to customize your packaging. Hereby you can think about sticker labels, direct print, embossing, laser engraving, and more.
Safety: one of the biggest benefits of using aluminum packaging is that it's safe. Aluminum is a natural material that from itself does not corrode or rust. As such, it does not need any chemical coatings. Thanks to this, aluminum is 100% chemical-free. It is furthermore completely food- and body-safe. This makes it a perfect wrapping for your cosmetics.
Environment: last but certainly not least, aluminum is one of the most environmentally friendly materials available today. Thanks to the fact that it does not lose any of its quality after being recycled, it can be used over and over again. Of all the aluminum packaging in circulation, over 50% contains recycled materials.
Glass Cosmetic Packaging
And then there is glass. In the cosmetics industry, glass is commonly used to wrap up high-end and premium goods. Think for instance about unique glass bottles used for perfumes or sleek glass jars used for lotions and cremes. When it comes to cosmetic packaging, glass offers plenty of benefits for you to enjoy.
Price: of all packaging materials to choose from for your homemade cosmetics, glass is, most likely, the most expensive option. The reason for this mainly lies in the fact that glass is harder to produce and also more expensive to transport. That being said, the benefits of this material make the slightly higher price completely worth it.
Design: when it comes to design, we can all agree that glass packaging looks stunning. Whether it's used for cosmetics, foods, or something else; glass packaging simply adds a certain touch of elegance to a product. As such, it's no surprise that glass is often used for premium products. It is furthermore easy to shape, color, and personalize; leaving you with plenty of customization options to design a unique wrapping for your goods.
Safety: glass tops the list when it comes to user safety. According to the FDA, glass is the only material that is considered to be 100% food- and body safe. It is a natural material that does not contain any chemicals and won't corrode. Added to that, it creates a solid barrier between the product and the outside environment that keeps out air, moisture, and smell. As such, it can be used for the safe storage of any type of product.
Environment: just like aluminum, glass is a natural product that is fully recyclable. Thanks to this, it tops the lists when it comes to sustainability. Glass is a popular packaging product among green cosmetic companies that aim to work towards an environmentally friendly future.