Data Loggers: What They Are and How They Work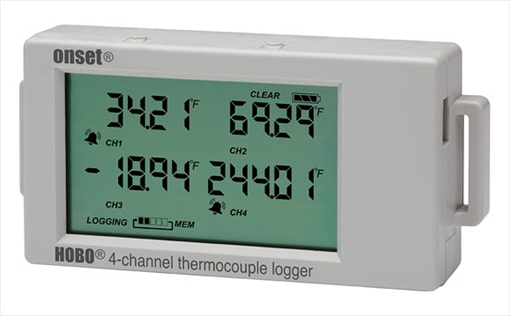 In any industry, actionable information is valuable. Thanks to data loggers, virtually all industries can collect as much information as they need without investing too much.

What Are Data Loggers?
A data logger is a compact electronic device that can monitor and record changes in environmental conditions over time. It has an internal microprocessor, sensors and sensor ports, and storage for the data collected.
In most cases, a logger is stand-alone and powered by a battery, that measures and documents conditions for analysis and validation autonomously. Typical measurements recorded are temperature, relative humidity, differential pressure, moisture, voltage, current, and much more.
In some types of data loggers, the information can be accessed directly from the device and even printed out. Other types are connected to a computer for data extraction. In more recent models, the data can be transmitted and stored wirelessly in real-time on a connected device.
Data loggers are much more efficient than chart recorders or manual observation in collecting high volumes of data. This advantage has many positive implications across all industries that depend on physical measurements to increase their efficiency and productivity.

Where Can Data Loggers Be Used?
Data loggers can give information on their surroundings' physical conditions, which is useful in the following applications and much more:
Data loggers that monitor temperature and humidity can be used in buildings to optimize HVAC operations and save on energy.

Data loggers can be used to monitor wind speed, relative humidity, and solar radiation in unattended weather stations.

It can measure the temperature, humidity, and other relevant parameters around perishable goods during storage and transport. It is essential for medicines and food products.

The onboard diagnostic system on many vehicles can benefit from data loggers in troubleshooting and monitoring essential performance factors to optimize fuel efficiency.

In aerospace, data loggers are used to monitor temperature, humidity, light, air pressure, and acceleration during flights.

It can be used to monitor the amount of strain a bridge is subjected just to ensure safety.

Various data logger types can be used to enable measurements in research and other academic purposes.

Data loggers can be used in railway signalling by monitoring the status of relays.

Manufacturers can take advantage of current, resistance, pressure, pulse count, sound level, and vibration monitoring capability of the data logger for predictive maintenance and production optimization.

Data loggers can simplify environmental impact assessments. They can be used to monitor air, water, and soil conditions to improve the quality of the environment.

Data Loggers vs. Data Acquisition
Data loggers are part of the broader data acquisition system. The two terms are used interchangeably by some people, but they actually mean different things. Data loggers record measurements at a slightly slower rate, although significant improvements have been made through time. Data loggers are also battery-powered and portable, whereas a data acquisition system needs a direct connection to a computer or a network storage device to store data.

The Future of Data Logging
The earliest data logging system involved the manual recording of sensor readings. It then evolved to strip-chart recorders that plotted readings on printed charts. Today, data logging is almost exclusively done using electronic data loggers. With the advent of Industry 4.0 and the Internet of Things, industries can prepare for the future with next-generation data logging devices.
Author Bio: Julian Carter is a farmer of words in the field of creativity. She is an experienced independent content writer with a demonstrated history of working in the writing and editing industry. She is a multi-niche content chef who loves cooking new things.