The Best Shoe Ideas for Athletes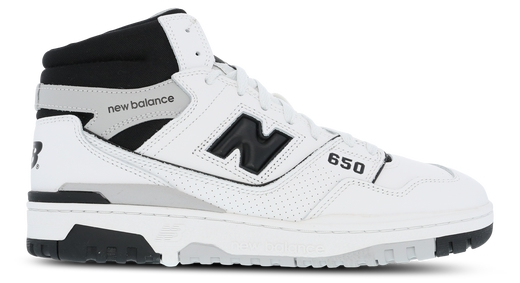 Wearing the right athletic shoes for a specific sport activity may improve performance and comfort and, more importantly, prevent injuries. Some sports may put pressure on your legs, ankles, and feet. Jumping and running, for instance, may generate force through your legs, which is often three to four times an individual's body weight.
Athletic shoes these days are designed with a specific sport activity in mind. If you take part in one sport activity more than three times a week, fashion experts at Footlocker Australia recommend buying shoes specifically made for that sport. But if you participate in different forms of workout every week, cross-training shoes will be a good option.


What's Trending?
The newest trend in footwear is seen in athletic shoes. They are also perfect shoes for heavy lifters because they enable them to hit a new PR.
Athletic shoes have been around for many years and are now making a comeback. Perfect examples are brands such as New Balance AU.


The Best Athletic Shoe Ideas
Figuring out which athletic shoe works for you is tricky, especially when your needs change. Fit is key when choosing the right pair of shoes. Your chosen pair of shoes must be tailored to your sport's needs.
For instance, if you are a treadmill runner, you will need a different kind of shoe than other athletes who lift weights or cycle. But still, some factors remain unchanged. Good athletic shoes must be flexible and firm to give you support and allow your foot to function well. It is also important to buy athletic shoes that offer ample grip and support, such as the following:


New Balance Fresh Form X 1080v12
If you are going for athletic competitions and have a space for one pair of shoes, it has to be New Balance Form X 1080v12, thanks to its superior underfoot cushioning.
Like other New Balance AU athletic shoes, Fresh Foam X 1080v12 will allow you to concentrate on the meditative act of running as it is comfortable.
Not to mention, these athletic shoes meet green leaf standards, making them suitable for environmentally conscious athletes.
Ryka Devotion XT for Women
Like most products, athletic shoes are designed with men's feet in mind. With some small but meaningful departures from the norm, Ryka developed pair of shoes made for women's feet to the T. A perfect example is Ryka Devotion XT.
You will only realize how much ordinary sneakers slip up and down on your heels once you test out the Ryka Devotion XT. Unlike ordinary sneakers, the Ryka Devotion XT features a broadened toe, heel support, extra arch, and a narrower heel, all engineered to fit women's unique feet shape. These minor changes result in a good performance shift without putting excessive pressure on your foot.
Nike Metcon 8
Metcon 8 uses Nike React form, common in Nike's Running shoes, to offer a smooth yet responsive ride that may help propel you during jumps, cardio, and sprints.
The foam is often paired with a flat and wide heel, giving athletes the stability required to lift heavy weights. For support, Nike Metcon 8 comes with an inner plate that distributes weight from corner to corner during flexes and lifts. Plus, a super grippy rubber sole surrounds the arch of this athletic shoe to provide traction for rope climbs.
Adidas CloudfoamQt Racer 3 for Women
If cost is an issue, fashion experts recommend the CloudfoamQt Racer, thanks to its wallet-friendly price tag, feather-light comfort, and versatility.
According to many athletes who have used them before, the CloudfoamQt Racer 3 is breathable, flexible, and has a moderate sole grip. These specs make them a perfect option for a class session requiring athletic shoes that moves and slides unencumbered, such as Zumba.
Plus, the shoe is made with moderate cushioning and memory foam, earning it a score of 4/5 for comfort. And the fact that the mid, as well as the forefoot, is strong makes the shoe a safe and versatile option for studio classes.
Norda 001
Norda 001 Mesh sneakers result from many years of development and research. They offer protection in a smooth ride and slippery conditions.
Norda aims to nail a perfect combination of material innovation, breathability, weight, grip, fit, and cushion. All Norda's chunky trail shoes are often cut by lasers and then stitched by hand to limit carbon footprint in everything they do.
Reebok Nano X3
Reebok brands are as ubiquitous in the CrossFit space as Coca-Cola is in the refreshment space. After all, Reebok was the CrossFit Games title sponsor from the start. That explains why the brand is behind the shoe hitting the headlines in the CrossFit space – Reebox Nano X3.
This shoe is also a do-it-all CrossFit sneaker you can wear while lifting weights, jumping, and running. This flexibility is thanks to its midsole technology that makes its heel strong enough for a lift but soft for plyometrics.
No Bull Trainers for Women
These athletic shoes are good when working on stability. Thanks to these trainers' flat soles, they are commonly known for being stable, making them a perfect option for one-legged movements.
No Bull Trainers also features a unified construction of SuperFabric®, a breathable, durable, and resistant material. They come in different colours, including tie-dye and camo.
Comfort Theresa Shoe
Cute and comfortable don't have to be exclusive terms, and these sneakers prove that, thanks to their supportive features and sharp lines.
Approved and recommended by the Podiatric Medical Association, Comfort Theresa shoes are made with foot pain in mind and come with a flexible yet secure fit. These shoes also come with a stable bottom and a variety of styles.

To Wrap-Up!
Wearing the wrong shoes while exercising won't just mean less performance. It may also mean serious injuries. Experts will agree that choosing the appropriate athletic shoes is equally important as the exercise itself. This is why it is important to compare the features of different shoes before you choose one.