ADVANTAGES OF STUDYING ONLINE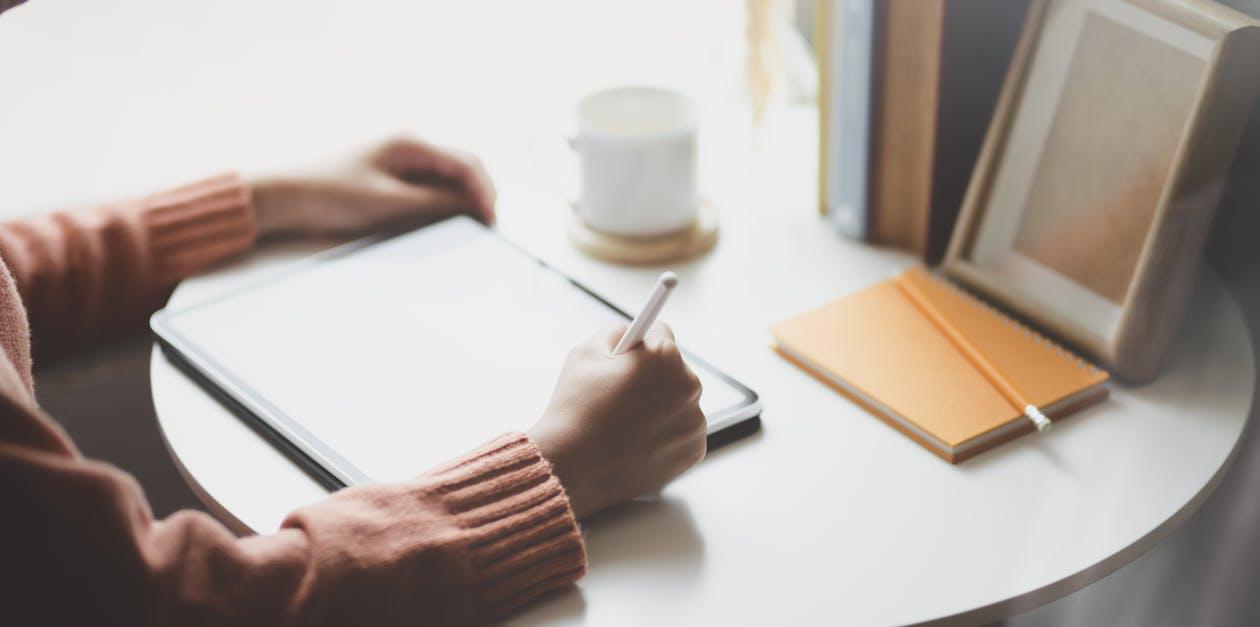 Don't you think technology has been beneficial? Even in academia, technology is doing wonders for the benefit of students and teachers. It has come up with the idea of online classes to promote flexibility and easy learning. Usually, students find it tough to manage a part-time job without running late for classes. After all, some aren't lucky enough to have strong financial support; many have to foot their bills.
Students are loving the idea of studying online in their comfort zones. Also, rescuing girls from the hustle of 'what to wear' since online studies can even happen in PJs. Many parents think it is making children lazy, but the countless advantages are enough to overcome these small things. Here are six benefits of studying online.
1. VARIETY OF COURSES
Studying online is a lot more than accessing online material and resources. University degrees and courses offered online. Surprisingly, there not just a couple of sessions but countless courses offered online, encouraging people to pursue higher education. Similarly, many professors are giving classes online to their students in colleges and schools.
Alongside this, there some impeccable websites offering free courses on various topics. So, now you can learn excel, graphic designing, digital marketing, and even photoshop online. There are also many online language programs, helping people to get the hang of different languages to complement resumes. Therefore, it is right to say that online learning is making education easier and accessible.
2. EASY ACCESSIBILITY
Did you ever imagine taking a class while relaxing on your bed? Technology has made everything possible. You can now study at your comfort. Students can pick their time for classes and take them to a quiet place to boost concentration. You no longer have to decide what clothes to wear because you can study online in your home clothes or night suits.
Besides, on a primary-level, parents looking forward to benefiting from online education can search for an online math tutor or English tutor to help their children enjoy tuitions at home. Hence, they no longer have to juggle between school, home, and tuitions. Everyone loves easy accessibility, encouraging more and more people to benefit from online education.
3. LOW-COST EDUCATION
With the rising inflation levels, the books have even become super expensive. Studying online means you have all the resources available online, books, notes, past papers, everything. Hence, eliminating the need to cast away money on books or notes. Usually, all the educational resources are available free of cost.
Believe it or not, but those affordable transport charges do consume a lot of money at the end of the day. Students are already trying to make ends meet while looking for opportunities to save a few bucks. Well, studying online means studying in your comfort zone without the need to travel from one place to another. Thus, online education is helping you pinch some pennies too.
4. FLEXIBLE SCHEDULE
Unlike college timetables, studying online is giving you the authority to schedule the day yourself. It is quite challenging to plan everything keeping the schedule of classes in mind. Many students are doing part-time jobs, which makes it extremely difficult for them to juggle between work and classes. There couldn't be anything better than studying online, allowing students to take courses when possible.
Similarly, some people are unable to concentrate during the early hours of the day. So, they have an option to pick their time and schedule for classes. While the early birds can catch up with classing by beating the morning blues, at the same time, adults looking forward to higher education won't face any time management barriers. They can take classes when possible for them.
5. BETTER CONCENTRATION
As much as you love hanging out with friends in school and college, they can be a massive disturbance when it comes to concentrating. Usually, students just chill out with friends in colleges while bunking classes and lectures. Some do this for social acceptance, while others are just addicted. Well, this is not how online education works. You have to hold the bag to take classes online.
There are no friends to distract you between lectures, and there is no one to convince you to bunk a class. It improves concentration and self-discipline amongst students, helping them develop some sense of responsibility. Besides, these are a savior for introverts or students that are too shy to manage a social life.
6. DEVELOPS RESPONSIBILITY
Teenagers are the most carefree people. They are very casual about their education and career. It hits them when it comes to college admissions, but that is too late. The system of online learning is all about developing a sense of responsibility amongst individuals. It needs a lot of self-discipline and responsibility to take classes with the utmost honesty and concentration. They learn to take deadlines seriously. After all, no teacher is buzzing on heads, reminding about the upcoming deadlines.
WRAPPING UP
There are countless benefits of studying online. Many students know how beneficial it is, while others hesitate in getting hold of the technology. Fortunately, the upcoming generation is tech-savvy, which means they would be enjoying these things to the fullest. So, if you are still wondering whether studying online is the right thing to do. Look above to see the advantages of studying online.