Mistakes Aussies make that won't get gifts delivered in time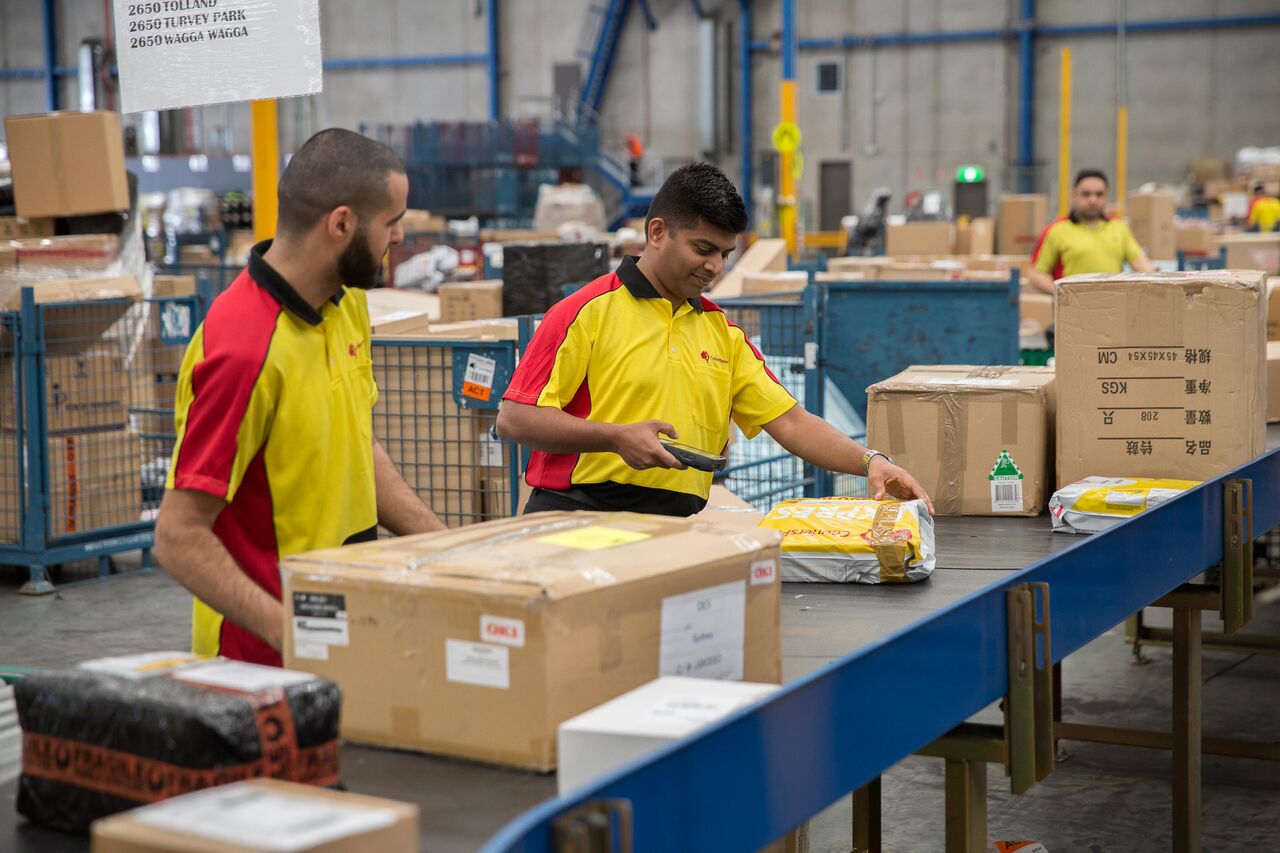 7 mistakes to avoid preventing late Christmas gift deliveries
With the lead-up to Christmas arguably the busiest time of year, and an increasing number of consumers doing their shopping online, you can be forgiven for cutting corners when it comes to gift-shopping. Leading parcel delivery company CouriersPlease (CP) reveals the mistakes to avoid preventing your gifts from arriving late.
Jessica Ip, spokesperson for CP, said: "Many consumers may think they've completed their shopping in time, but overlook small details – resulting in anxiety and disappointment if items don't arrive in time. This is the busiest time of year for retailers and the warehousing and delivery industry, with millions of items being processed in the lead-up to Christmas. We're expecting record volumes this year, with our deliveries growing by 10 per cent each year. It always helps for shoppers to plan in advance and learn some shopping and delivery hacks to avoid delays or lost gifts."
CP reveals the seven mistakes Aussies make that could lead to delayed Christmas deliveries
Neglecting Christmas delivery cut-off dates. In the days leading up to Christmas, the majority of retailers won't ship items past the second week in December for a Christmas delivery. CP has different cut-off dates between metro and regional cities across the country, which is similar to other parcel delivery companies. The cut-off date for CP deliveries in Sydney, Melbourne and Brisbane is between 19-20 December, while Western Australia has earlier dates between 7-10 December. If you don't pay attention to these crucial dates, your orders may not arrive in time for the big day.
Not taking advantage of flexible delivery options. December is a busy period for everyone, and recipients might not be home to sign off on your gift deliveries. Use the Authority to Leave option with your parcel delivery service, so that your gift can be left in a safe location at the delivery address. If the recipient knows a gift is arriving, CP allows them to nominate a neighbour up to three houses away in either direction who can accept a delivery on their behalf.
Not taking extra care in wrapping. Thinking of sending dinnerware? Always make sure items are wrapped and packaged properly to avoid damage. Items that require special attention should be individually wrapped and surrounded with bubble wrap and recyclable or foam loose-fill materials. Contents should not directly touch the inside of the shipping box, or your present may not end up under the tree in one piece.
Underestimating delivery times. You might be familiar with your favourite retailers' delivery times, but don't expect them to deliver in the same timeframe in the lead up to Christmas. According to CP's 2017 delivery data, more than one million parcels were delivered from October to December alone – these kinds of volumes can extend deliveries by three to five days. When ordering from international retailers, this can take even longer, so try to order by no later than the first week in December.
Being sloppy with delivery details. It's a busy time of year, but let's not scrimp on attention to detail. Ensure you have written down the full correct address for your gift delivery. In addition, check with the recipient whether there is a safe place to leave the parcel if they won't be at home to receive it, so that they don't have to organise a re-delivery with the courier. Getting these wrong can result in major delays.
Waiting for a big sale? Don't depend on it. Sales generally won't happen in the weeks leading up to Christmas and Boxing Day. If you're trying to nab a bargain by leaving it to the last minute, you'll run the risk of missing out on getting presents to loved ones on time, so best to have a back-up plan that avoids relying on discounted items. 
Shopping at the last minute. If you know exactly what to buy, and you don't need to ship it, this may not be a problem. However, you can run the risk of losing out on popular items if there is a surge of shoppers in the final days before Christmas. The perfect present you had in mind may no longer be so perfect if you can't get your hands on it.
CouriersPlease cut-off dates for interstate deliveries to have parcels delivered by 21 December
Destination

Origin

Sydney

Melbourne

Brisbane

Adelaide

Perth

Sydney

20-Dec

20-Dec

20-Dec

19-Dec

14-Dec

Melbourne

20-Dec

20-Dec

19-Dec

20-Dec

14-Dec

Brisbane

20-Dec

19-Dec

20-Dec

18-Dec

14-Dec

Adelaide

19-Dec

20-Dec

18-Dec

20-Dec

14-Dec

Perth

11-Dec

11-Dec

10-Dec

11-Dec

20-Dec

Tasmania

14-Dec

14-Dec

13-Dec

14-Dec

11-Dec

Darwin

14-Dec

13-Dec

13-Dec

14-Dec

11-Dec

NSW Country

17-Dec

14-Dec

14-Dec

13-Dec

11-Dec

VIC Country

14-Dec

17-Dec

13-Dec

14-Dec

11-Dec

QLD Country

14-Dec

13-Dec

17-Dec

12-Dec

11-Dec

SA Country

13-Dec

14-Dec

12-Dec

17-Dec

11-Dec

WA Country

10-Dec

10-Dec

7-Dec

10-Dec

14-Dec
CouriersPlease (CP) is a leading courier and freight service that delivered nearly 18 million parcels in 2017 alone. CP offers a network of POPStation (Pick/Post your Own Parcel) parcel lockers comprising more than 3500 lockers in 45 locations and more than 1000 POPShop retail outlets to enable consumers and businesses to pick up or post their parcels more securely and out of hours. Owned by Singapore Post (SingPost), a leader in eCommerce logistics in the Asia Pacific and USA, CP's international and domestic air services connect customers to over 220 countries. Visit couriersplease.com.au.