Global phenomenon Daybreaker to launch in Sydney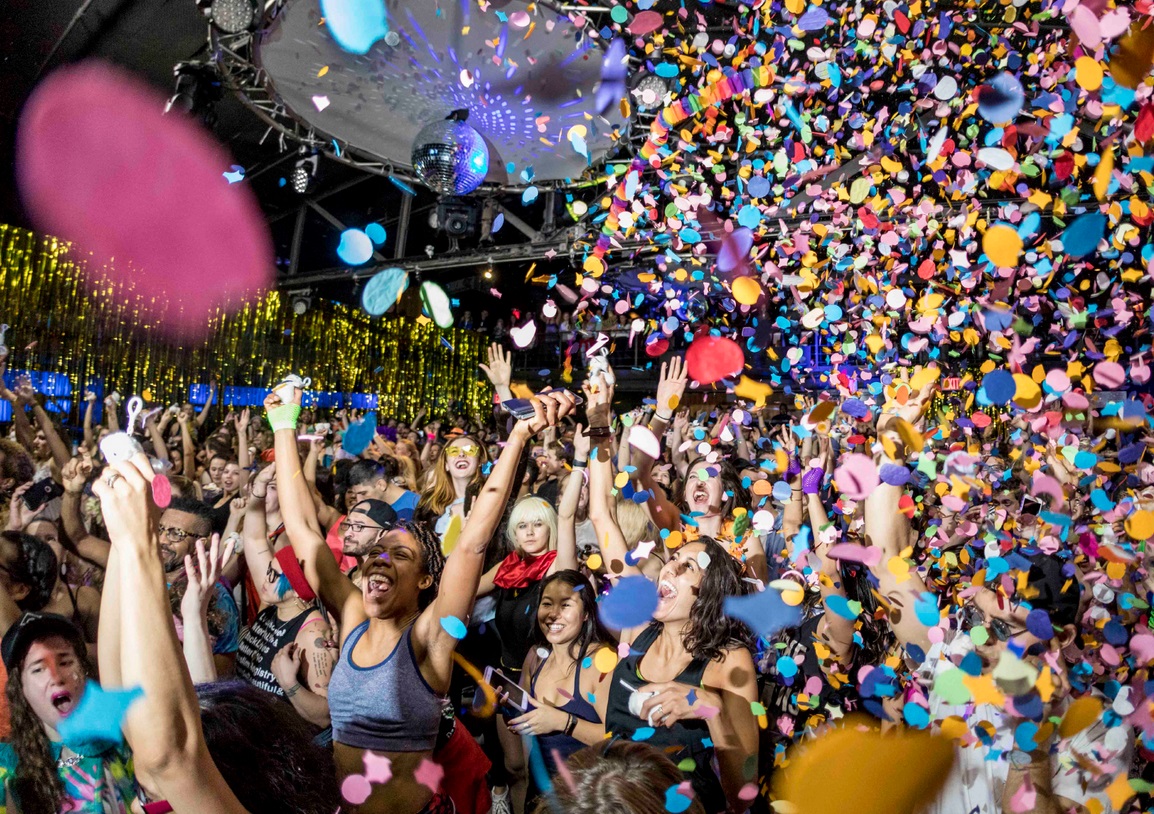 The morning dance experience that inspires over 450,000 people to wake up and dance is launching in Sydney at SEA LIFE Sydney Aquarium.
Sydney, Australia Daybreaker, the early morning movement responsible for inspiring 25 cities around the world to get up in the morning and start the day with yoga and a dance party, is expanding to Sydney and launching on Wednesday 13 February 2019.
The launch is in collaboration with SEA LIFE Sydney Aquarium and will take place inside the brand new $5 million interactive Day and Night on the Reef Exhibit.



Imagine a multi-sensory experience that will float you through the largest Great Barrier Reef display in the world. Dance with sea turtles, reef sharks and more than 500 other mesmerizing sea creatures and tropical fish.
Sydney can expect a three-hour experience that wakes up all the senses. The first hour will consist of a yoga session, followed by a two-hour high energy dance party hosted by MC Elliott La Rue.  La Rue has hosted many of the international events and will fly in from New York City for the launch. Night Tales are the featured electronic DJ duo from the minds of Third Floor and Kamaliza. Special guests, performances and theatrical elements will be sprinkled throughout to keep party-goers alert, awake and on their toes at all times.
Watch promotional video here Daybreaker Sydney 2019
Daybreaker began over a late-night falafel in Brooklyn, New York back in 2013. Social entrepreneurs and close friends, Radha Agrawal and Matt Brimer, mused over an idea about dancing before the day broke with people they loved. The idea stemmed from a frustration with nightlife and all the stigmas that often come with it —a lack of human connection, people engrossed in their phones, mean bouncers and the lack of dancing. Paired with a curiosity to explore the morning hours (a time that most people usually sleep through), Daybreaker was born.
Daybreaker is centered around creating a community that values camaraderie, self-expression, wellness, mindfulness, and mischief and has grown to over 450,000 followers and has launched in 24 cities with Sydney being the 25th.
Thousands of people in Sydney petitioned to bring the movement to Australia which is what merited Daybreaker to take action.
"There are few things as exciting as launching in a new city — and we take a lot of care to get it right." Says, Agrawal "We're most passionate about sharing with Sydney that Daybreaker is a community, first and foremost. It's where we come together to unlock, connect and self express through dance. It's amazing what can happen when you bring a group of people together on a dance floor that's totally unapologetic and gives you a true sense of freedom."
Event Details

DAYBREAKER SYD & SEA LIFE Sydney Aquarium Present
THE LAUNCH: MISCHIEF ON THE REEF

+ Date:             Wednesday, February 13th, 2019
                        Yoga 5:30am – 6:30am
                        Dance Party 6:30am – 8:30am

+ Location:      SEA LIFE Sydney Aquarium — 1-5 Wheat Rd, Sydney NSW 2000
+ Free:             Morning beverages, breakfast bites & more (while they last!)
+ Note:             This is an alcohol-free event
+ Dress inspiration — "Colours of the Reef" (think mermaid tails, sparkles and shimmer, anything coral  
garden-esque)
For further information and tickets: daybreaker.com/syd