The Soul Movers announce album and national tour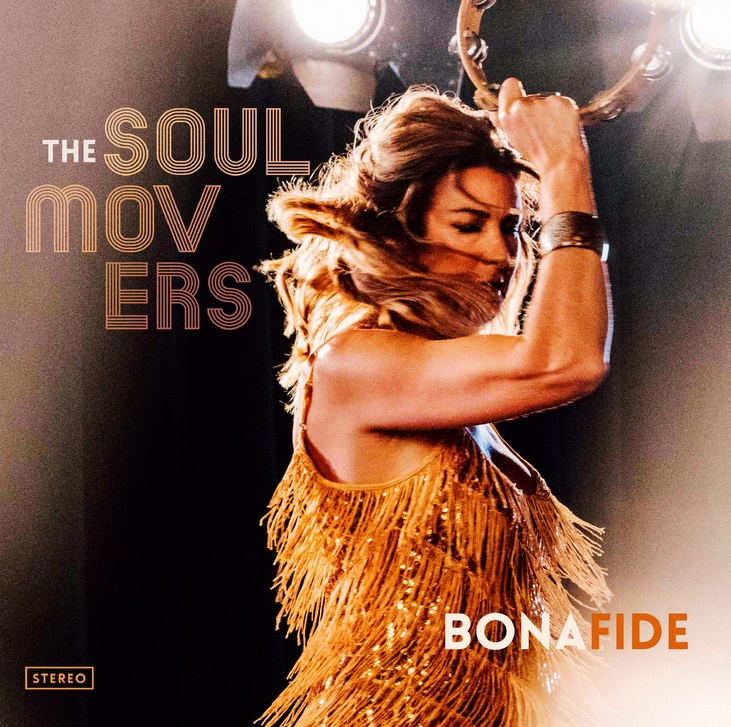 'Bona Fide' - out March 15
 Recorded across seven legendary US studios
Sydney-based rockin' soul and funky pop band, The Soul Movers, are readying the release of their new album, Bona Fide, out March 15 through ABC Music/Universal.  Fans will get a taste of the new album with the first single 'You Better Believe It!' released this Friday- January 25.  Check out the clip with DZ Deathrays cameo here.
The Soul Movers features soul singer Lizzie Mack on lead vocals, ex-Red Wiggle and ARIA Hall of Famer Murray Cook on lead guitar, bass player Andy Newman (The Visitors), Marko Simec (Waiting For Guiness) on keys, and drummer Stuart Wilson (Loose Pills).
Last year, the band traversed the US to record the tracks for Bona Fide at seven historic studios including FAME Studios, Royal Studios, Muscle Shoals Sound Studios and Sun Studio to name a few. Not only did they record in these hallowed studios, they were also lucky enough to play with some of the greatest session players. Bona Fide crackles with the intensity of a band at the peak of their powers and is sure to wow audiences with its powerful, upbeat and memorable tracks.
"This album is a quantum leap. As we planned our musical pilgrimage to these iconic US studios, we consciously wrote more roots-oriented songs to try to reflect a wide range of American music styles." says Murray Cook.
Lizzie Mack is equally proud of the new album The Soul Movers have created. Bona Fide "feels like the first one to truly capture our 'real sound'. It has an original flavour to it that had to come from the Aussie/ American combination of players and approaches to this type of modern soul music. It's a standout and really satisfying for me to finally have on the outside what I heard when first writing the songs."
"The Soul Movers are the real deal my friends. They love soul music – and they also understand and feel it. The very essence of soul music beats inside the members of The Soul Movers and as such they play the music with feeling, passion and a big, pulsating heart. In every way they celebrate its history and look forward to its ever evolving future – a future that they are part of." -  Stuart Coupe
Find out more about The Soul Movers by following them on Instagram @soulmoversband or on their website or Facebook.
The Soul Movers, with Boo Mitchell, at ROYAL Studios, Memphis, Tennessee.