5 tips for building a shipping container home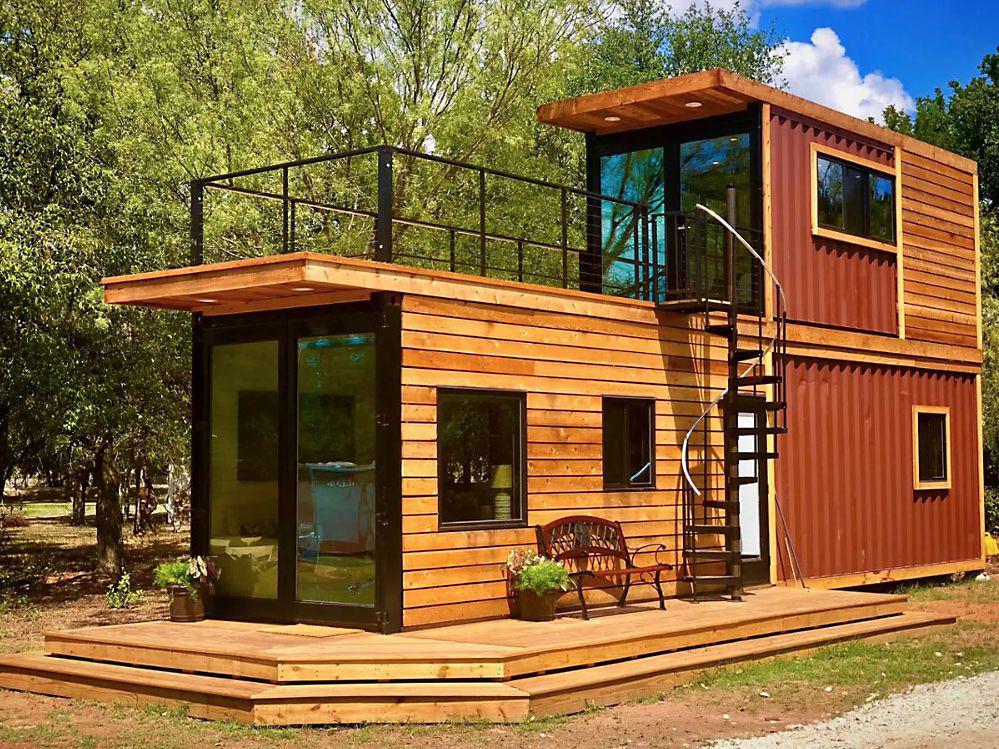 Shipping container homes have been all the designer rage in the last few years, with Instagram-worthy styles popping up all over the world. There is something so cool and funky about the shipping container home, with endless potential for voguish designs while being eco-friendly and sustainable.
But it's important to know a few things before you buy your 40ft dry container and turn it into your dream 2021 home.
Follow these five pieces of advice before building your amazing new shipping container home!
Does your local council have restrictions?
Shipping container homes are a relatively new thing, so it's only natural that the world's local councils, towns and cities may have restrictions on building them. Before you rush into buying an expensive container, be sure to check your local council or city building codes. Check up on things like deed restrictions, design options, property zoning and governing authorities.
Be prepared to insulate the container
Shipping container homes are susceptible to the elements, which in Australia can be quite an intense thing. You don't want your container home to be unbearably hot in summer and freezing cold in winter, so be sure to insulate your shipping container home before you have to go rushing out for expensive heating/cooling options.
You will have to insulate the roof and walls heavily. Blanket-style insulation requires an interior stud wall, but foam insulation can be sprayed directly onto the container's roof and walls. You could build a green roof or install sheep wool for a more sustainable alternative to either of the aforementioned options.
View the shipping container(s) before buying
Because you would never buy a typical house without viewing it first, would you? It may not seem like it, but the same principle goes for shipping containers. Luckily, you will most likely be allowed to conduct a full inspection of the container before purchasing it (if it is located nearby). If the container is located at some far away port, be sure to ask for detailed photos, a complete video walkthrough and a thorough description of the container.
Older shipping containers often have rust problems, dents and other structural issues that could be problematic for your build. One-trip containers, those that are built especially for one strip, are typically in good condition but cost a little more than an older container. But it might actually be worth the extra money, especially if you don't want to spend too long repairing a container that has been repeatedly dinged about on the high seas.
Find a contracting all-rounder
It's a good idea to find a contractor who can handle the entire building process instead of using different contractors for different aspects of the build. Luckily, there are now many more contractors who specialise in these unique building designs, and can help you achieve your vision.
Avoid harmful chemicals
It is important to know about your shipping container's prior usage before building with it. Shipping containers, throughout their lifetime at sea, often come into contact with chemicals like pesticides to deter rodents from eating at the flooring. What's more, shipping container paint typically has chemicals that stop seawater damaging its side.
You can purchase new, chemical-free shipping containers or rip up the container's wooden flooring (which may have the pesticides), before installing new flooring. Also, foam insulation can protect the interior from any off-gassing from chemical paints. But, if you are worried about that in general, it may be a good idea just to go for a brand new, chemical-free container.