CARE FOR THE ELDERLY: BENEFITS AND SERVICES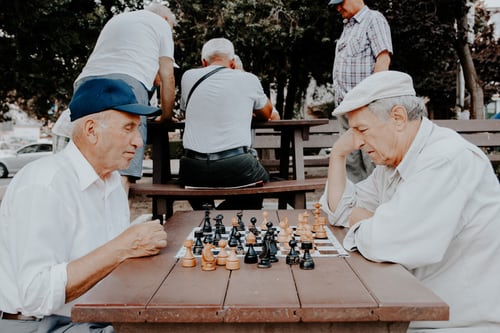 Elderly care programs in Australia is to enable older people and people with disabilities to remain in their houses as long as possible. The flexibility of these services means a well-funded program can deliver services that provide individual needs and continuity of care as recipients need change. Several community services organizations provide community care for older members of the community and for individuals who have a disability.
The demand for community care programs is expected to increase over the coming decades. The range of services provided by community care programs includes home and community care programs, extended age care at home, community aged care packages, and veterans' home care. Of the total number of Australians 70 and over, 15 percent use home and community care services, and 7.8 percent use residential care. The following are the advantages of a community care program.
1. Community-based services
A big part of community care benefits correspond to the extension of support and help outside your home into the wider and broader community. Community-based services provide assistance and transport to take the strain off your everyday routine like getting to appointments, doing the shopping, or going to the bank.
Community-based services also facilitate social outings such as helping you attend fun events, group activities, and things that make life a little enjoyable.
2. Clinical services
Nursing services help to maintain your well-being, health, and cope up with any injuries. This is important especially if they feel difficulty in keeping up medications. Also, to those who are prone to falls and trips and need assistance or help with wound care. Allied health services like podiatry, physiotherapy, and advice from a dietician also fall under this banner. Community care services will assist you depending on your needs.
3. Counseling support and advocacy
Community care services also offer family support and advocacy. This service comprises counseling for you and your family's career. They can provide psychological and emotional support in handling the challenges. This comes along with an adaptation to assisted living. This service requires formal and written consent and is completely objective and neutral.
4. Support with managing a plan for the future
The ability to remain in your own home and feel safe and secure is the biggest benefit of a community service program. With this, you can continue to enjoy a high quality of life. You will be able to retain a full sense of independence along with the peace of mind that comes with a well-trained carer assist, finishing those tasks and helping you to enjoy a good lifestyle. It takes some honest contemplation to take this step. It might help you to start a conversation surrounding the topic.
5. Tailored assistance
There is a lot more to what's on offer than meets the eye in community care. It's important to keep doing things you love in life like getting out and about or simply taking the dog for a walk, having a good laugh with friends, staying social, and so on. Community care means you can find a dignified way to live the lifestyle to which you are regularized. No one size fits approaches. It all depends on the kind of person you are, the life that you live, and your own individual needs, and the kind of assistance you might require.

Author Bio: Ester Adams is an experienced independent content writer with a demonstrated history of working in the writing and editing industry.  She is a multi-niche content chef who loves cooking new things.