Safe on the move: forklift personal protective equipment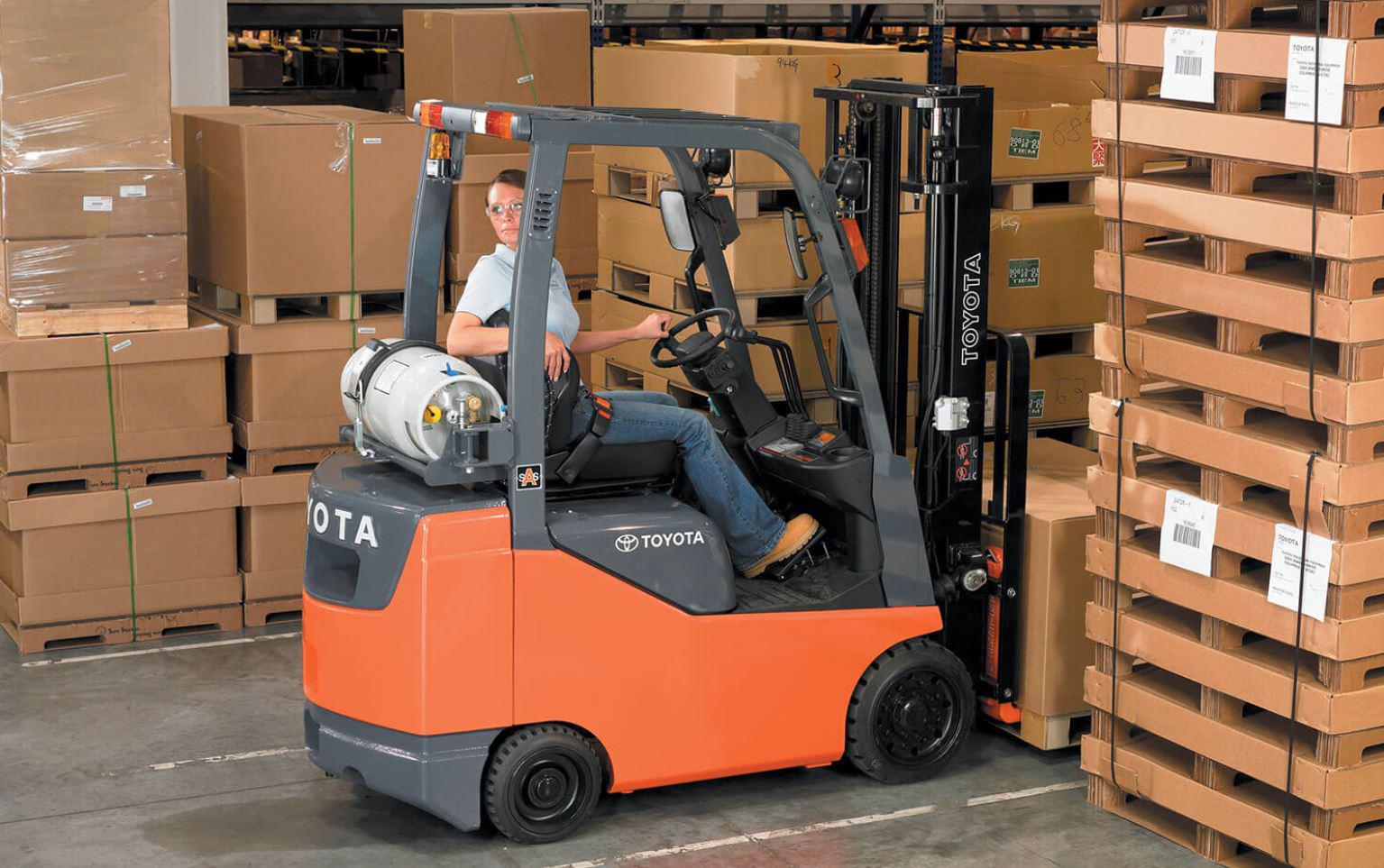 Employers know that protecting their team is priority number one. Not only can illness, injury, distraction or discomfort cause serious ongoing health problems for employees, it can also cause severe problems for the business itself.

Employees who have compromised hearing or visibility, feel rushed on the job, have trouble maintaining their posture or are too hot or cold in the workplace represents a threat to the health and safety of themselves and other team members.
They also represent potential lawsuits, accidents, lost productivity and damaged equipment. Therefore, it's vital for businesses that utilise forklifts to invest in the right safety equipment and forklift accessories to ensure their machines are working at full capacity and that staff are safe from injury.
You never know when an accident may occur, so it's best to keep your team safe from the following potential health hazards with the required personal protective equipment…
Temperature extremes
Employees who work in cold, dangerous, wet or windy conditions will require optimal protection that keeps them warm and dry without impeding their ability to move freely. There is a golden rule when it comes to weather protection: change what isn't working and have flexibility to make said changes.
If employees raise a concern about their safety - act on it - it could be the difference between a safe, healthy working environment and a place that represents numerous health hazards. If a team member's gloves are too thick for various jobs, find a brand that creates gloves using lighter weight materials. If their uniform is not durable or warm enough, find one that is - it's all part of simple solutions to providing a safer working environment.
Hearing & visibility
Employees who work with flying objects or sparks must maintain mandatory eye protection, and employees who operate forklifts in high-decibel environments require access to ear protection. Protective ear guards should not be occluded or so bulky that they prevent certain hazards while representing others. Employees who require full environmental awareness and full visibility should have a say in the brand and type of safety equipment the company provides them.
Protective boots & gloves
Factory and warehouse work generally requires steel toed boots and work gloves, which protect the hands and feet from falling objects as well as sharp objects and dangerous surfaces. Again, it's vital that staff keep a watchful eye on their chosen equipment and ensure it is functional to the workplace's conditions. If your chosen gloves are not adequately protecting employees or wearing out too fast, it's important to make immediate changes.
Helmets & pads
Appropriate padding and hard hats can protect employees from sudden trauma (like missiles or objects that should fall on their heads), as well as ongoing muscular problems (like repetitive stress). Pads should be applied wherever bony areas - like knees and elbows) or joints (like forearms) come into contact with potentially hazardous surfaces. If employees need to use their shins or arms to brace, block, push or stabilise hard objects, they should use pads to do so.
Hot conditions
Heat can be just as hazardous as cold and wet environments, as heavy equipment and clothing layers can exacerbate heat stress. Ensure your staff are protected from UV rays (especially in Australia), even if this means adding more layers instead of less. Remember that protective equipment provides only one element of protection; others may involve access to drinking water and regular breaks.