Things you should consider for your school going kid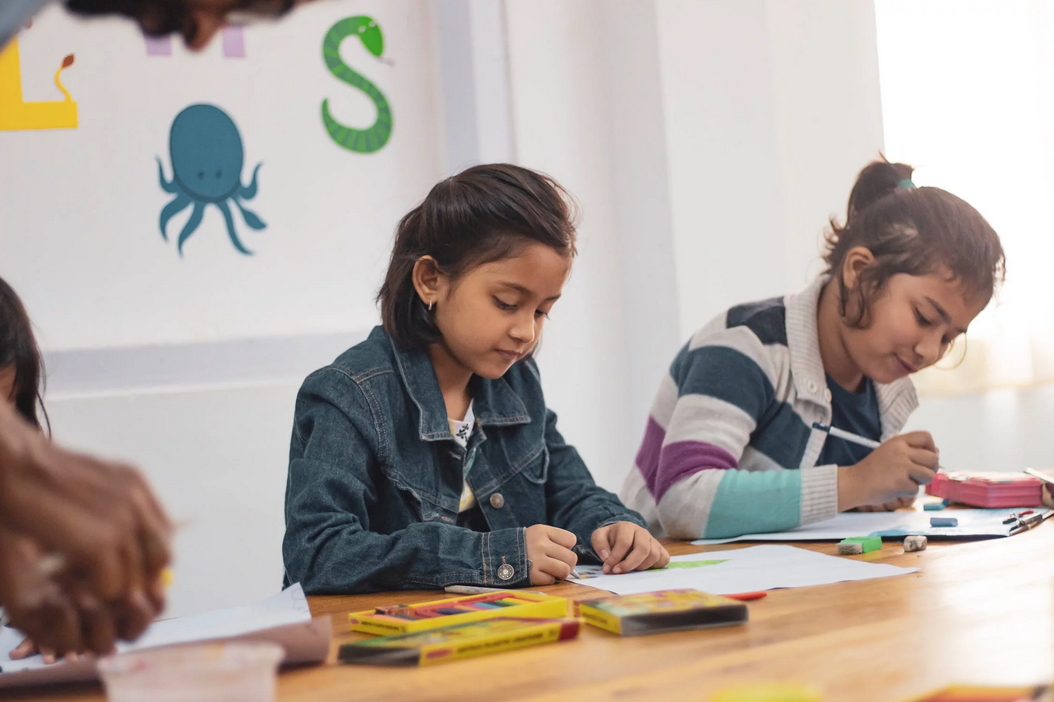 As a parent, you have to teach your child the ways of life. Just like a school has a teacher, you are your kid's teacher at home. The best way would be to get involved with your kid's school. Kids tend to do better and learn new things whenever their parents are involved with their kid's school. You can either do that by providing them with proper things, like stick-on name labels or good quality writing utensils, for use at their school or get involved and be hands-on with the learning process. After all, I child will always to things that he or she learns at home. Many studies show that what a kid's parents do is more important in making them succeed and perform at school, rather than the amount of money the parents earn. There are many things you can do for your school going kids to make them perform better at school and succeed in later years of their life. Today we are going to share some of these things. They are listed below;
Develop a Level of Understanding With You Kid's Teachers
Before the school year begins, it is a good idea to set up a meeting with your kid's teachers and get to know them. Let them know that you want to help out with your kid's learning. Ask them to contact you if your child has any problems in class. If your English skills are not good, ask the school to provide someone who can interpret what you want to say. it is not about what language you use to communicate with the teacher, it is about getting your point across, in whatever language you may know. You will also need to get information that who is who at your child's school, as there will be many people there who can help your child learn things, grow emotionally and socially, and get comfortable with the school's environment. It is also a good idea to attend parent-teacher conferences and meetings when they are held at the school premises. Usually, there are 1 or 2 parent-teachers meetings held every year. You can also ask the school to arrange a meeting with the teacher whenever you like if you do not want to wait for a parent-teacher meeting. If you have a concern and you can not attend a parent-teacher meeting, you could send a note with your kid and ask the teacher to either communicate with you through email or talk on the phone. Being involved is the best thing you can do for your school-going kid and you can do this by getting to know the teacher responsible for your kid's studies.
Help Your Kid With Studies
You can also ask the teacher how your child is doing academically in school. Ask them if they are falling behind and what you can do to remedy this. For example, if your kid is having problems reading, you can ask the school to evaluate your kid regarding his or her reading abilities. If you know in what subject your kid is falling behind, you can help them out accordingly at home. However, if you think you don't expertise in a specific subject or topic or you can not give your kid the attention he or she needs, it is a good idea to hire some professional help. Consider hiring a tutor that visits your place daily and helps your kid with school studies. You can also help out your kid with his studies and prepare him for any test that they will have to give. if you can not prepare your kid for a certain subject the tutor will be able to give you a helping hand.
Get Involved With Your Kid's School
First of all, learn what your kid's school offers. Ask the school to send in the information or visit their respective website to get a better knowledge of the activities or studies the school is offering. You might find some things like a musical program, sports activity or any other after school activity that your kid will like, keeping him interested in going to school every day. You can also volunteer at your kid's school or join your kid's school's parent-teacher group online. Teachers appreciate the parents when they get involved in their kid's school. There are many ways you can do this. You can volunteer for a class or in the school library or you can make food for an upcoming school event. You can also meet up with other parents to discuss the activities at the school. This way you will have the best possible knowledge about the happenings at your kid's school. It is a great thing you can do for your school-going kid.
Get Informed And Be An Advocate For Your Kid
It is a good idea to ask questions. If something is concerning about your kid's behaviour at school, discuss it with your kid's teacher or principal and ask them to give you advice. Your question can include; what issue my kid is having, in regards to reading? What can I do to remedy this problem? is he or she being picked on at school? All these questions make sense if your kid has a sudden change in behaviour at home and it the best thing you can do to improve your kid's overall behaviour at home.
Create a Positive Image Regarding Education To Your Child
It is your job as a parent to portray a positive image of studies in front of your kid. What you do and say at home in front of them will impact how they perceive things. Show your child the value of education by telling them how it affects your daily life, as you are their role models and what you say to them will help them succeed in school and life.
Encourage Your Kid To Visit The Library
Nowadays, every school has a library that is packed with informative and fun books they can read. Helping your kid learn the importance of a library will make her independent in learning. Libraries also offer a quiet environment for kids to study without being disturbed, which helps them concentrate. If your kid's school does not have a library on campus, get him or her and subscription to a standalone library close to your home. You can greatly help your kids out this way.
Talk With Your Kid
Probably the best thing you can do for your kid is to talk with him or her. Ask them about their time at school and what problems they are facing. Also, through talking, you can help your kid to become more social and talkback with confidence. Not giving them enough time to speak will ultimately lead to problems like not being attentive in a class or not understanding what the teacher is teaching him or her. The more you talk with your child the more he or she sees that you are interested in them. Talking with your kid is really crucial when it comes to his or her's overall attention levels, in class or even at home.
Monitor Use Of Devices
Nowadays, kids are really into tablets and other mobile devices. It can be a productive thing when it comes to learning new things. However, it is your duty as parents to keep a check on what your kid views on these devices. If you have a tablet or any other type of mobile device at home and your kid uses it regularly, keep an eye on what he or she watches. Set some guidelines and a time limit on the usage of such devices, for example, let them use it for a couple of hours before they go to bed. Also, it is a good idea to install parental control on these devices, so your kid does not view anything he or she is not allowed to view.
The Final Words
Getting involved with your kid's learning is the best possible thing you can do to make them get better and succeed. Communication is the key when it comes to understanding your kid and how you portray things in front of them. Whenever you are sitting down and having a family dinner or doing any type of family activity, it is a great time to sit and talk with your kid to show them the attention they desire. Today we have shared with you some things you can do for your school going kids so they can perform well in life and become successful in the future.