What to Expect from a Disability Employment Service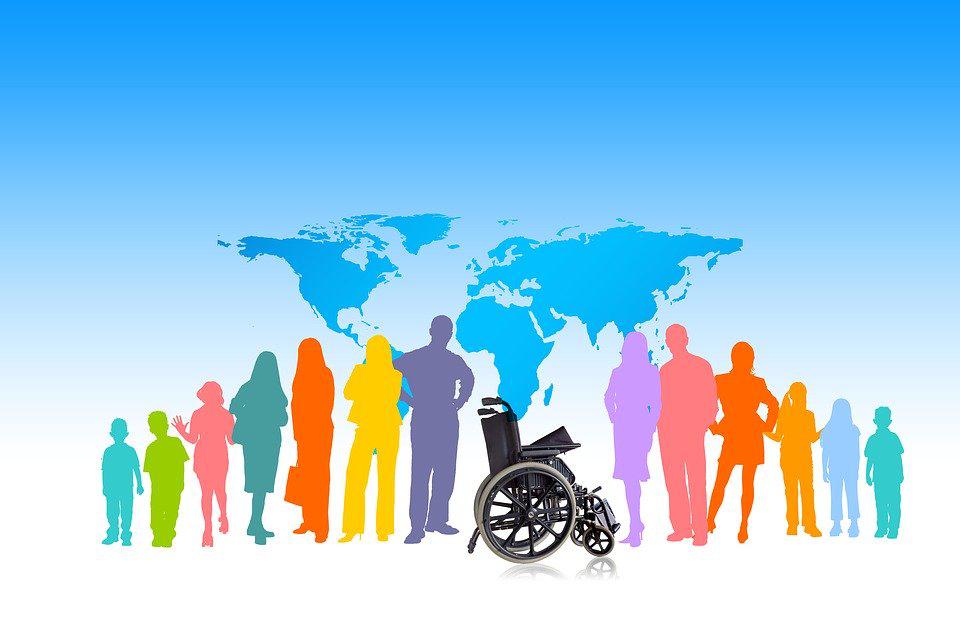 Are you someone dealing with a disability and looking for the right employment for yourself? Or finding the right kind of work for your loved one with a disability?
Disability Employment Services (DES) can be the best option for you and your loved ones with disabilities.
People with physical/mental health conditions, injury or disability, may be able to receive assistance to prepare for, find and keep a job through a DES.
Providers of Disability Employment Services are known as DES providers. One of the famous disability employment service provider is atwork Australia. DES providers are a mix of small, medium and large, not-for-profit and for-profit entities. These entities or organisations have a lot of experience in supporting individuals with a disability as well as helping employers to establish practices that support the employee at work.
Responsibilities of a Good Disability Employment Services (DES) Provider
A basic Disability Employment Services (DES) Provider should assist with:
preparation for the job,

recruitment,

training and development; and

Negotiation with employers to make sure their clients receive off-site or on-the-job employment support.
But, a good DES provider goes the extra mile for its clients. It offers specialist assistance to people with injuries, disabilities or health conditions, including mental illness. They prepare their clients both mentally and physically for work. Moreover, they help them maintain their employment for life.
Key Programmes of a DES
Within a Disability Employment Service, two main programs provide support to individuals with a disability, injury or health condition:
Disability Management Service: it is a program for individuals with an injury, disability or any health condition, needing assistance from a DES provider. They are, however, not expected to require long-term support at work; and
Employment Support Service: it is a program for people with a permanent disability, needing long-term ongoing support at work.
Within each program, a client can expect:
Opportunities to acquire new qualifications and skills;

Regular face-to-face meetings with consultants

Access to services that enable the client to overcome and deal with other barriers to employment

Access to work experience opportunities
Switching the DES
Are you looking to switch your DES provider?
If you are not satisfied with your current DES provider, you can always switch to another one. There are quite a few DES providers that support you through the transition with quick and caring service without much disruption. They focus on your needs to customise their approach to help you find and maintain employment. They follow a customer-focused approach where their customer is of utmost importance. Above all, they listen to you and respect your choices.
Individuals with Mental Health Conditions
Since life is becoming busier and more stressful every day, mental health conditions are more common than people think. According to a fact sheet on mental illness, 20 percent (1 in 5) Australians aged 16-85 experience a mental illness in any year. Mental illness can have far-reaching repercussions if left unattended. The implications of their poor mental health do not only affect themselves but also their families, employers, insurers and affinity organisations.
The Hard Costs
Organisations lose around $17,241 per year in productivity costs and incremental healthcare for every individual with major depressive disorder. The revelation of this statistic was in a 2018 study by the American Heart Association. While Unum's 2019 mental health report also reveals almost similar mental health issues. The report shows that issues related to mental health can have a major impact on job performance. The may have irritability, lack of focus, missed lower productivity, tension with colleagues and slower career advancement due to mental conditions. The report also reveals the reasons why employees do not disclose their mental illness. The major reason is that they feel ashamed. Also, they are concerned about discrimination by colleagues. Some of them even fear they will not receive an aspired promotion.
Besides its direct impact on one's state of mind, it is also responsible for considerably influencing one's physical health through health conditions like diabetes, heart disease or sleep apnea. 62% of all missed workdays in a year are a result of a mental health disorder.
The Stigma
Feelings of stress and anxiety are normally ignored just like a part of daily task. Moreover, a Forbes survey revealed that "over a third of 18- to 55-year-olds say anxiety or depression causes them to be mentally unproductive at work."
Individuals dealing with their mental health issues often feel reluctant to take some time off to focus on their condition. Why? Because of the stigma attached to it.
Many of them lose their jobs or find it hard to get another job only because they have a mental health disorder. Sadly, only 68% of employers, according to a survey from the American Heart Association, are being committed to mental health.
As a result, Disability Employment Services and affinity organisations are seeking practical ways to promote good mental health practices. They are also up for promoting tools for recognition and early identification of issues related to mental health.
Job Searching with a mental health disorder
Finding employment can be an emotionally draining and stressful process. It can even worsen the indications of mental health disorder.
And if you already are struggling with a mental health disorder, it can pose various practical barriers related to work. These barriers may include feeling unsure of yourself, having disruptions in the career or requiring to request for somewhere to live like time for an appointment to your doctor.
Not sure how to figure out policies to work related to these barriers?
Consult a Disability Employment Service!
But, before you do that, there is something you need to know! And that is the eligibility criteria.
General Eligibility
You are eligible for Disability Employment Services if you:
Are aged at least 14 and not above 65 years of age;

Have an injury, disability or health condition;

Have a future work capacity of at least 8 hours per week;

Are above or at the minimum legal age for working in your Territory or State;

Are an Australian resident

Are not studying full time; and

Are not working above or at your Employment Benchmark hours (exception for Job in Jeopardy Participants).
Who is an Australian Resident?
To be eligible for Disability Employment Services, you must be an Australian resident, as mentioned above. The only exception to this requirement is if you are a Temporary Protection Visa (TPV) holder.
So, if you are wondering who lies under the category of an Australian citizen, a person who resides in Australia and is one of the following:
the holder of special category visa (SCV) who is a protected SCV holder; or

the holder of a permanent resident visa
To Sum Up
DES is something that you or your loved ones need even if you or they do not have an injury. The DES providers also cater to people with injuries and mental health conditions. All you need is an Australian citizen to avail the service and find the job you deserve.