How to Do the Laundry in Ten Easy Steps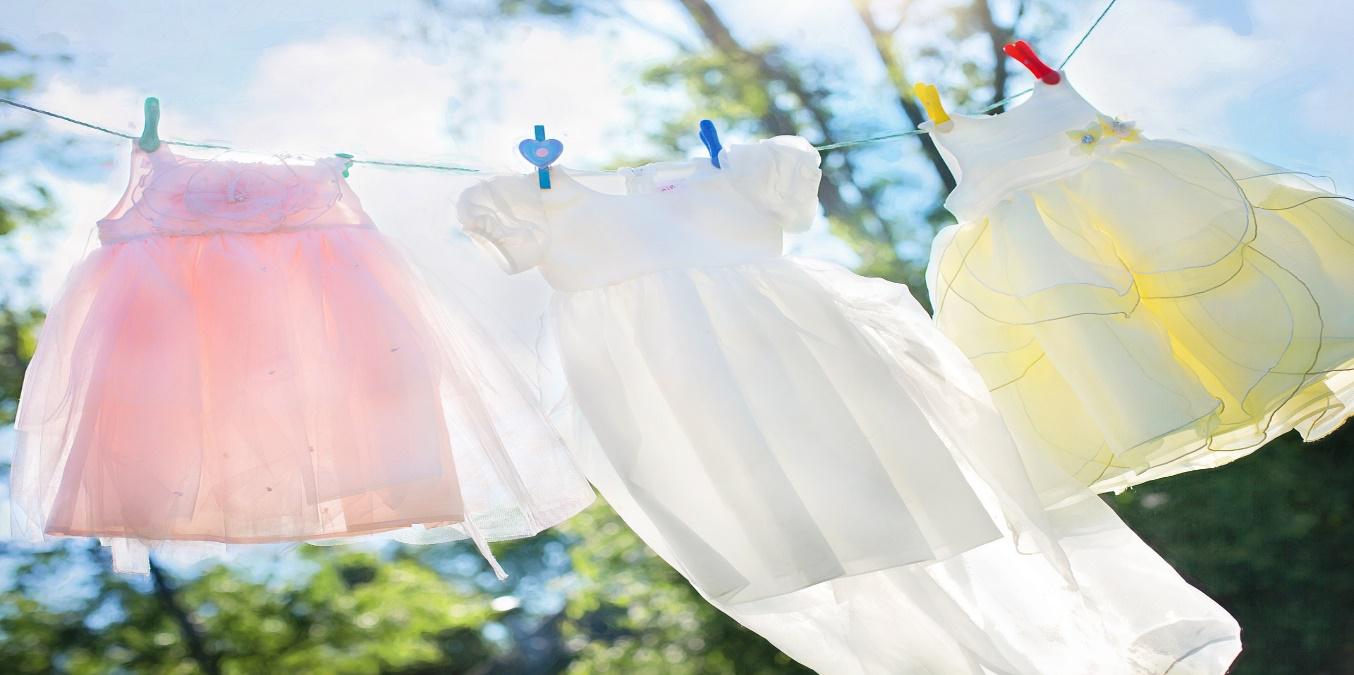 Learning how to do your laundry is not a daunting task. It is a great life skill to have. With the advancement in technology, machines nowadays make it simple and easy for you to do your laundry. Since you only have to put the dirty load in the washing machine and the rest of the job will be done by the washing machine without your minimal intervention. You can either do your laundry at home or go to a laundromat if you don't own a washing machine. Laundromats usually have multiple washers and dryers and operate when you insert coins in them. It is a great way of doing your laundry if you want to avoid the hassle of doing it at your home. Places like laundromat Randwick can be great if you want your laundry done quickly and properly.
However, doing your laundry is a great skill to have. You can save a lot of time by doing it at your home, instead of driving to a Laundromat and waiting in line for your turn.
Following are the ten easy steps in which you can do your laundry:
Read the Fabric Care Labels On the Clothes
The first step in doing your laundry is to check the fabric care labels on your clothes and garments. Usually, theses label will tell you whether you should put them in a washer or whether you should hand wash them. Also, every different type of material has specific reactions to things like heat, water and cleaning agents. Clothes that are labeled 'wash separately', you should put them in a separate pile. If a label says ' hand washes only' place it in a bag and give it to your dry cleaner or wash them at the end after you are done with machine washing. You should avoid washing all your clothes at once and wash them according to what is suggested on the labels. It would save you time and avoid you from damaging your clothes permanently.
Sort By Color
It is a good idea to sort out your clothes by color. Place light-colored clothes like white, gray, light pastels, and solid whites clothes in a separate pile. Then handwash them or machine wash them separately to avoid mixing with the dark-colored clothes. Place dark-colored clothes like black, blue brown or dark gray in a separate pile and wash them separately. If you have particularly dirty clothes, you should also wash them separately and avoid mixing them with lightly soiled clothes. It is a good practice to avoid mixing light-colored clothes with darker ones and darker clothes tend to release their color which can be absorbed by light-colored clothes, that can easily soil them.
Sort By the Fabric Type
Once you have sorted them according to their colors, you should categorize them according to their fabric type in the next step. For example in the light-colored clothes pile, separate towels from daily wear clothes. Washing garments according to its fabric type allows you to use different spin cycles and washing temperatures in a washer. You can set your washer cycle and temperature according to how delicate your clothes are and it is a good idea to separate your laundry and wash them according to how they will react to the heat and washing cycle.
Choose a Detergent
You should select an all-purpose detergent to make things easier for you. Read the instructions printed on the back of the detergent and follow them accordingly. Usually, these instructions tell you how much detergent to use on a particular size of the load. If your clothes are heavily stained, treat them before putting them in the washer or washing them by hand. Apply a stain remover to the part where there is a stain, rub it and rinse it off. After you have removed the stains, add some detergent to your washer drum or dispenser and then add your laundry to it. Here is a list of top detergents you can use to wash your clothes with.
Choose A Spin Cycle and Water Temperature
If your clothes and garments are stained heavily, you should use hot water, otherwise, if your clothes are not heavily-soiled then washing them in cold water is recommended to avoid any type of laundry mishaps. However, you should use hot water incase of undergarments and bedsheets as they contain a lot of oils and sweat secreted by our bodies. For towels, it is a good idea to wash them at the highest temperature to properly sanitize them. As far as the water spin cycle goes, choose that according to the laundry load. Go for a short spin cycle for a small load and the highest setting for a super large load.
Check Again
After setting the water temperature and the spin cycle of the washer, do a final check for coins, keys or any related things before you put your laundry in the washer. Check again for stains and remove them if any. Remove any type of tissues or paper from the pocket of pants and shirts. Also, check for jewelry. Close all zippers and buttons too before you load the washer.
Put In The Washer
After you have done all the checking, categorized your clothes properly, and chosen the correct spin cycle and temperature settings, it is time to load the washer. It is a good idea to add clothes inside the washer one at a time and make sure they are not tangled with each other. Also, do not overload the washer. The clothes you place inside the washer need to move around and spin in the water to get cleaned properly. Moreover, to avoid delicate clothes getting faded it is a good idea to turn them inside out. For example, clothes made of silk, corduroy, and wool need to be turned inside out before loading into the washer.
Take Out From The Washer
After the washing has been done, promptly take out the garments from the washer and hang them out to dry or place them in a dryer, if you have one. Taking out clothes from the dryer at the proper time will avoid the clothes getting wrinkled and reduces the chances of mildew being formed in them.
Hang Out To Dry Or Use a Dryer
After you have taken out your clothes from the dryer, the next step is to dry them. You can either choose a dryer if you have one, or you can hang them out to dry outside on a drying rack. If you will use a dryer, be sure to dry lightweight clothes and heavy fabric garments separately with the correct dryer temperature. If you do things correctly, it will avoid your clothes from shrinking.
The final step after drying your clothes would be to hang them in a closet or place them away in a cupboard after properly folding them. Before you do this, iron them. After you are done ironing, then you should fold them.
Conclusion
Doing your laundry may seem like a painful thing to do if you are a lazy person, but if you do it frequently, you will get better at it and it will become an easy task for you. Having clean laundry shows how much you are dedicated to keeping things neat and clean. Whether you use a Laundromat or do it at home, learning to do your laundry is a very important life skill.