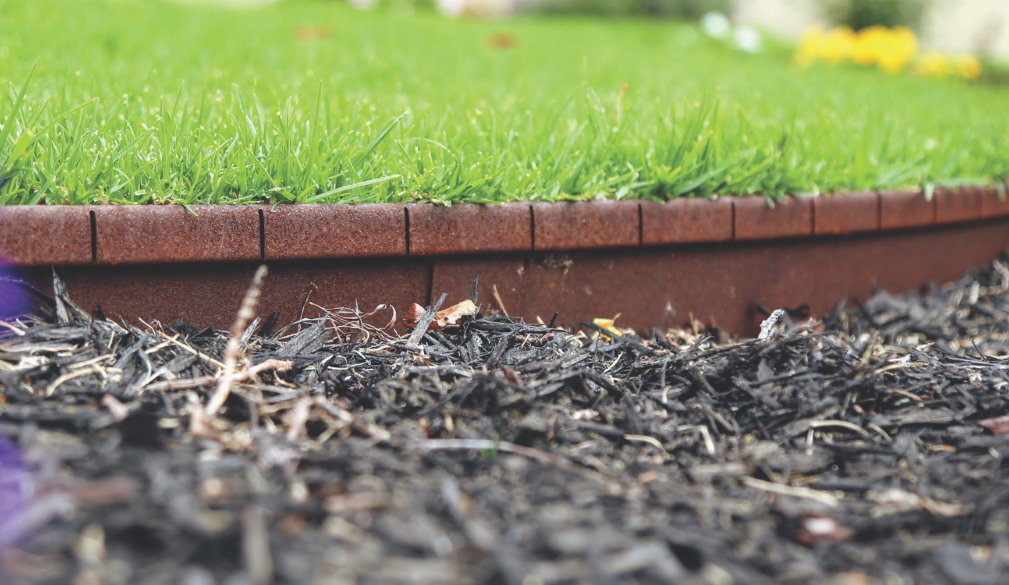 Home and building owners always want to enjoy a beautiful front yard without being slaves to it. Plants are naturally not static, and soil moves with weather and ground conditions. And hence, garden innovation is necessary.
Landscape designs require a huge commitment and a lot of time. And the usual problems are plants and soil getting out from the landscape area. And garden problems also depend on the type of garden one has, the variety of plants, and the architectural design.
Nevertheless, garden solutions are not difficult to find with the right hands and tools. There are vast modern options where you can choose, and; one of the best is to have
garden edging
for your yard. Yes, the headache of uncontrolled plants and soil is installing a garden edge!


More Than a Solution for Your Garden
Garden edging serves many purposes in your garden. Two main purposes are definition and control. Installing an edge defines the flower, shrub, or tree border. It also emphasises the patio if there are multiple garden beds in the yard, clearly defining the walkways. The edge of your garden leads to the next focal point of your yard. Besides, your garden will look clean and crisp with the edge line.
Practically, a garden edge serves as garden control. It prevents the turfgrasses from sneaking into the surrounding area of your garden. Whenever it rains, or water pours, soil and mulch will not spill into the lawn with an edge.
Moreover, aside from definition and control, installing a garden edge is ideal for regularly mowing your lawn. A strong edge can withstand the wheels of the lawnmower. Besides, a steel edge, for instance, is good protection for tender plants from the garden bed from the mower.
A Modern Look Yet Lasting Solution
As much as you want to solve the problems in your garden, you should take a package of solutions offering durability and innovation. Whether you need in-ground, above ground, raised planter or architectural solutions, the best garden edging is one that lasts and suits your needs. So, take the following considerations while selecting a solution:
Purpose
As mentioned in this article, your garden edge should serve its purpose, which is to define, protect, and control. Have a look at your yard to determine why you need a garden edge.

Style
Consider the plants and materials that you already have in your yard. Edging your garden is an addition to your materials. Hence, choose an edge that unifies your entire yard. The colour can also complement or contrast the aesthetics of your garden.
Cost
Adding a material does not mean more expenses. If you choose the appropriate garden edging solution, you will be surprised to save more from your pocket. With durable-tested materials, you can refrain from spending again and again for maintaining your yard.

Materials
Level-up your garden by choosing modern materials that last long. One of the best materials for a garden edge is steel. It comes in weathering or galvanised finish. It is important to choose materials that slow-down corrosion. A modernised-look from a lasting material will always be the best choice for your garden. You would always want to behold a combination of creativity and excellence right in your garden.

Installation
A unique landscaping solution will not be a pain on your back and bank. So, get a professional service that guarantees a flawless and quality finish.
A beautiful garden is fun, relaxing, and good for the eyes. But, as soon as plants start to reach out into the way from their bed, your battle begins. So, your best solution is edging your garden with a modern, flawless, and durable finish.