4 Ways Fresh Paint Can Increase Home Value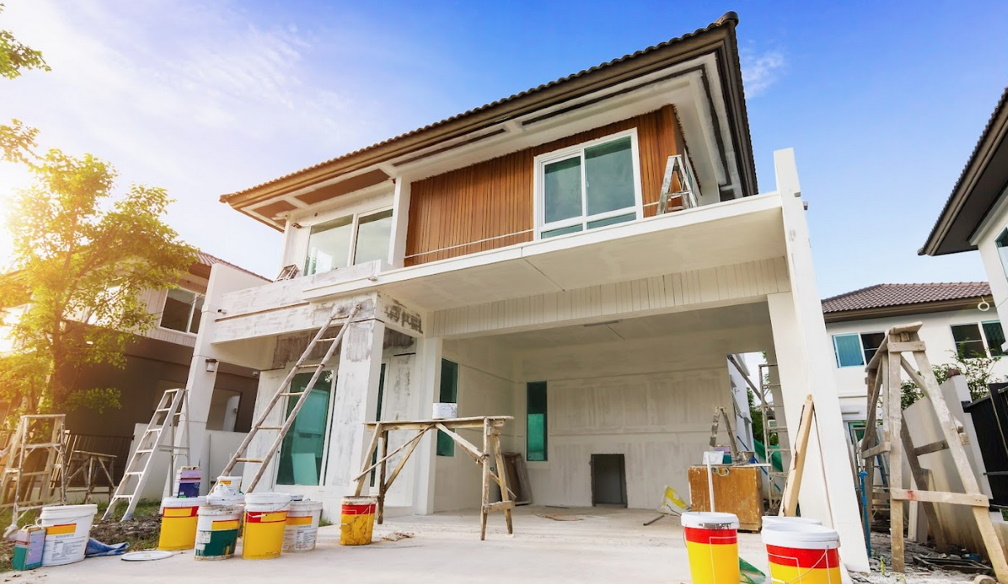 If selling your home is one of your plans, it's crucial to find ways to make it stand out in the market. You could make several improvements before listing your home for sale, but one of the simplest yet cost-effective ways to boost its value is a fresh coat of paint.  
A paint job in the interiors and exteriors of your home will ensure a good return on investment. If you initially plan to only repaint the interior, you might want to consider including its exterior to maximize the sale. The finishing details including the paint could influence the asking and final price. 
Planning a major paint job for your home might require the service of a professional. If you want to get the best results from a painting job, checking out sites such as Painters Central Coast and others would be a good starting point.
If you want to ensure a good sale on your home, here are several ways a fresh paint colour can boost your home's value.
1. Improve The Curb Appeal 
Paint is a protective layer against constant exposure to foreign elements. Expect your home's exterior paint to chip or fade if it's been a while since your last paint job. If you're going to put your house for sale soon, it might be best to call a professional to refresh its exterior with a new colour. 
The exterior of your home is going to be the first thing that potential homebuyers will see. When selecting the paint colour, stick with no more than three colours for the exteriors. The reason for maintaining a tricolour scheme is to prevent the look from becoming distracting. You may select a combination of a neutral shade for the body of your house.  Also, you could paint it with white trims and either black or brown for the front main door.
2. Attract Potential Buyers
A kitchen with a highly saturated colour or an unusual combination will negatively affect the value of your home. Even kitchens with a white wall and dark-coloured cabinet combination may no longer be desirable for potential home buyers.  
Today, the majority of homeowners gain a good return with a neutral wall for the kitchen. When selling your home, the paint colour should be a consideration. The kitchen will always be the priority for many since it's the heart of a home or a favourite part where family members gather. 
Updating your kitchen with a neutral colour scheme will allow potential homebuyers to check your home. They might even use this opportunity to envision themselves in the space. Remember to avoid bright colours in the kitchen since it might drive buyers away or propel the price of your house down.
3. Make Rooms Look Trendy
Among the rooms in your home, the bathroom also deserves special attention if you're planning to sell your home in the future.  Some homebuyers consider the bathroom as a deciding factor on whether or not to buy a house. One way to boost your home's selling price is to update the bathrooms with the right paint.  
Recently, shades of light blue have been the preferred choice by potential homebuyers. Updating a bathroom with blue paint in a neutral shade evokes a tranquil, calm, and spa-like ambience that blends seamlessly with any decor or design. Other colour choices to consider for the bathroom include off-white, grey, and light yellow.
4. Create A Lasting Impression 
Potential homebuyers will appreciate freshly painted interiors. One way to make a lasting impression that will surely boost the value of your home is to update with neutral colours.  
Opting for neutral interior colours will allow potential homebuyers to save and settle in easily since the colours readily match with almost anything. Remember that most buyers don't want to spend extra on changing the paint after a sale.  Warm neutral colours such as shades of beige, grey, tan, or greige can effectively increase your home's overall value.
Final Thoughts 
Fresh paint is a practical yet straightforward way to transform the look of your home. Although you'll have various colour choices to choose from, selecting the right paint is crucial if you want to gain a reasonable price for your home.  
The right paint for its exterior and interior has a significant impact on its overall value. With the constantly changing trends in the housing market, it pays to stay updated with what potential homebuyers want. Colour preferences could be a good starting point.