4 Landscaping Tips And Tricks For The Novice Gardener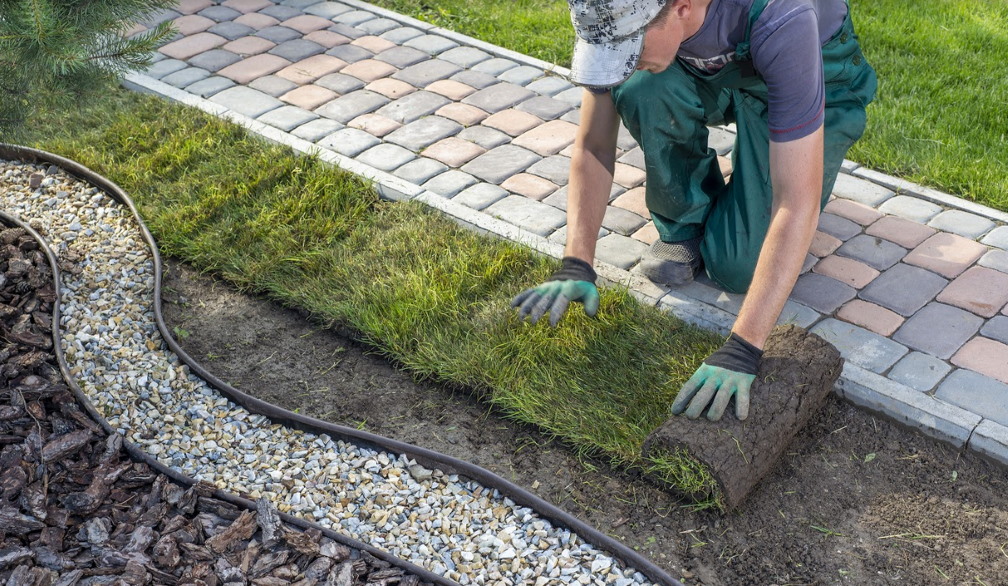 Having a well-manicured and freshly landscaped garden is always nice to have. But not everyone has the budget for grand and lush makeovers, and not every homeowner also has a green thumb to DIY. Fortunately, the possibilities aren't limited by your budget and skill. There are many things you can do to spruce up your garden—no matter the size and the preferred outcome you'd like to have.
Whether your yard needs a whole new makeover, or just a few new plants to give it more life, there are so many things you can do to make your
garden look a lot better
. And this is true, even for novice gardeners.
If you're keen to create that change in your backyard, below are four landscaping tips and tricks that you can apply, even as a beginner.
1. Start In The Front
If you've got both a backyard and a front yard, start first with taking care of the latter. While it's going to be your backyard that may have a lot of use for your family, your front yard also can't be neglected. After all, this is the very first thing that visitors are going to see from your home.
There's nothing less inviting than a home that has a messy front yard. There are two points that you have to balance out when it comes to your front yard: be sure to keep it pretty, while also maintaining it as a functional space.
2. Determine What Your Landscape Needs
Because you're a novice gardener, you can't do everything that you may have envisioned doing for your yard. So, if there's anything you've got to focus on, let this be your wants and needs. That way, your landscaping project will end up worth it, as your family can also make good use of your now well-kept yard.
For instance, you may want to consider the following:
* Do you have kids and dogs, which means less cluttered plants but more space to move around and play?
* Do you want to set aside all other landscaping elements first and have trees set with the help of companies like
Plateau Tree Services
, so you can spend more time outdoors?
* Do you want to focus on having a water feature as your main landscaping project for this year?
When you consider your needs and wants, it can set the right direction for your landscape project, so you won't have to do every single thing you might have wanted to for your yard. Doing this can also keep you within the budget you've allocated for this purpose.
3. Do The Hardscaping First
When it comes to landscaping projects, there's such a thing known as hardscaping. This refers to the walkway, driveway, deck, or any other 'hard' elements that you want to put in your garden.
Before you make yourself busy with the plants, do the hardscaping first. This can help make the project easier for you, especially if you're going to DIY and you're a novice gardener. You don't have a crew of fifty people like in those landscaping shows, so choose your battles wisely.
When you do the hardscaping first, this takes away space where you now wouldn't have to put in plants, so this can help reduce the chances of putting in plants, and then removing them again later on as you realize it's in the way of the deck you intend to position. Pathways and decks can easily
make your landscaping project look expensive
, even when you're still on a budget.
4. Find A Focal Point And Start Small
Let's say you don't intend on putting any pathways, patios, or decks, or if you already have these, then a water feature is also out of the question. So, what do you do now? Start small and find a focal point.
It can be overwhelming as a novice gardener if you shop for so many plants all at once and position them in your garden randomly to fill it up. You can make the situation easier if you look for a focal point, and use that as the central focus of the work to be done.
This can be anything from a new tree or plant, a small
flower bed
, or whatever suits your fancy in your yard.
Conclusion
Now that you're equipped with all these tips, are you feeling more confident now to try out your hand at landscaping? As you can see, even as a beginner, there are so many ways that you can do it successfully. You don't have to feel limited by whatever constraints you may have—be it skill or budget. Most importantly, don't feel overwhelmed with everything that needs to be done in your back or front yard. Just start small and gradually add more works when you're ready.