All About Bulk Billing in Darwin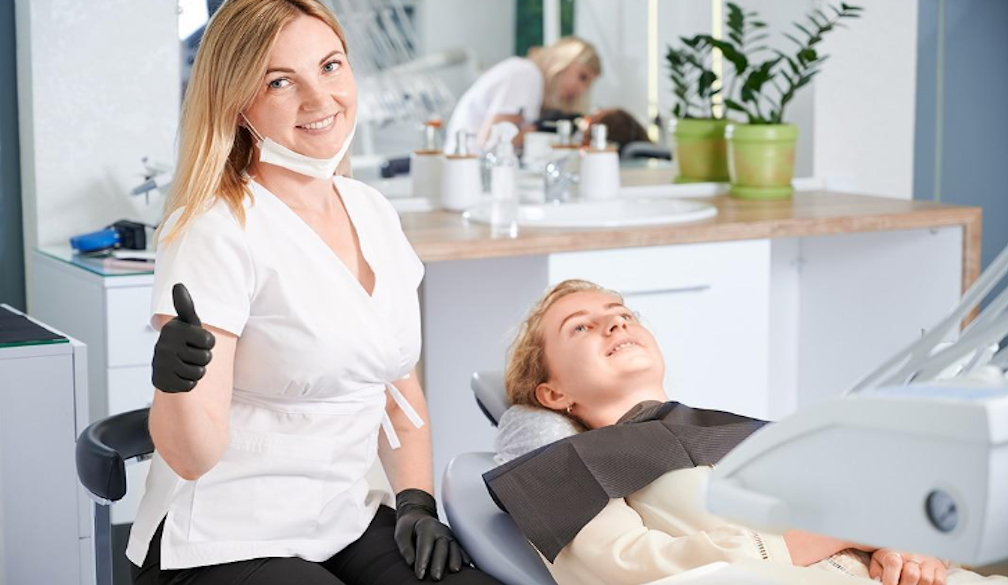 Have you ever heard about bulk billing dentists? What does it mean and how it is beneficial for you? The cost of delivering exceptional dental care for kids can accumulate rapidly. Luckily, if your child qualifies for the Child Dental Benefits Schedule (CDBS) in Australia, you don't have to worry about covering expenses or postponing important treatments and checkups. This means your child can access dental services without any out-of-pocket costs, alleviating any extra financial strain. 
With this in consideration, let's delve into the process of selecting a bulk-billing dentist or confirming eligibility for cost-free dental treatment. 
What is Bulk Billing? 
Bulk billing is an option for payment provided by the government through programs such as Medicare and the CDBS. By visiting an affordable dentist in Darwin or one of the lists of bulk billing doctors in Darwin city, Patients can receive medical services at no charge. As the government dentist Darwin directly bills the health ministry for the services rendered. 
Many dental clinics in Palmerston, Darwin, Coolalinga, Humpty doo, or Howard Springs offer quality dental care without hidden fees and gladly accept patients covered by government-funded programs. Read on to learn more about bulk billing dentists in Darwin and discover further benefits.  
Who Is Eligible for Free Bulk Billing Services?
The following factors show your child is eligible for receiving Child Dental Benefits Schedule (CDBS) services. However, normally you don't need to register on any website or wait on the list. If your child is eligible, you will receive a letter. Meanwhile, here are the factors that make your child eligible for free dental services: 
This service is available for children up to 17 years old.


The kid should be eligible for Medicare and receive an eligible payment at least once a year.


The parents can receive CDBS on behalf of their children 
What Are the Benefits of Bulk Billing?
Now you may think about what benefits this service has for you and your kids. Here are some of them:  
It Can Be Used as Insurance
 The best part of bulk billing is that you don't have to pay the whole price of a dental procedure at once, which might be so high for some people. Therefore, if you are eligible for this service, you can go for procedures like dental extractions, tooth whitening, and other dental services without concern about the payment. 
Furthermore, you should note that public insurances usually don't accept all types of dental procedures, which prevents most people from having dental surgery due to the high costs. However, with this program, it is possible for more people to do different dental care services and pay the costs later.  
It Covers Most Dental Care Services 
Visiting a dentist who offers bulk billing comes with the advantage of comprehensive coverage for various vital dental services. These services include dental check-ups, x-rays, teeth cleaning, root canal therapy, fissure sealing, dental fillings, tooth extractions, and various other procedures. Therefore, people can undergo even the most expensive dental procedures without any concern.  
You Can Get the Fast Result 
Numerous dental practices in Australia provide convenient bulk billing services, streamlining the payment and claims process. You can receive treatment without the need for extensive paperwork by just swiping your Medicare card at the dental clinic. To discover the most suitable option, you can easily search on Google for "dental bulk billing near me" or find a list of bulk billing doctors in Darwin. Under the bulk billing program, most, if not all, of the expenses related to eligible services are covered. 
No Hidden Costs 
Bulk billing dentists in Darwin offer a transparent billing system, ensuring there are no hidden costs involved. If the dental service you need is covered by the Medicare program, your payment will typically be minimal, if required at all. 
The Medicare program typically covers most basic dental care services up to a cap of $1000. However, it's important to note that costs may vary between states and among dental clinics in Darwin, depending on the specific treatments they provide. 
Key Considerations When Choosing a Bulk Billing Dentist
When you're in the market for a bulk billing dentist, there are several critical factors you should take into account. To begin with, research the varying bulk billing rates across Australia, as these rates can differ based on the dentist's location. It's essential to ensure that the dentist offers the specific dental services you require and possesses significant experience in those particular areas.
Seek out dentists with a solid reputation in the community and favorable patient reviews. Additionally, opt for a dentist conveniently situated with accessible parking and public transportation options for your convenience. Lastly, don't forget to check their operating hours to ensure they align with your schedule. 
By carefully considering these factors, you can find a bulk-billing dentist who not only caters to your dental needs but also eases the financial burden associated with dental treatment, providing you with peace of mind regarding the quality of care you receive. 
Booking an Appointment with a Bulk Billing Dentist
Booking an appointment with a bulk billing dentist in Darwin doesn't differ significantly from the process at other dental clinics. When scheduling your appointment, be sure to provide all the necessary details that may be required for your visit. 
Moreover, arriving punctually for your appointment is crucial, as it allows you to be adequately prepared to provide any essential information or documentation. By adhering to these steps, visiting the dental clinic in Darwin can be a smooth and stress-free experience while maximizing the benefits of bulk billing. 
What to Anticipate During Your Appointment?
Typically, your initial appointment will revolve around a comprehensive dental examination, including the use of X-rays to assess your oral health. Subsequently, your dentist will present a personalized treatment plan tailored to your specific needs for discussion.
Throughout your appointment, your dentist may offer guidance on preventive dental care and provide tips for maintaining optimal oral hygiene. Most bulk-billing dental clinics also offer a range of professional services, including cleanings, fillings, extractions, and emergency dental treatments. 
This means you can receive top-notch care without worrying about the financial burden associated with dental visits. 
What Qualities to Seek in a Bulk Billing Dentist
When searching for a bulk billing dentist, it's essential to take several key factors into account.
To begin with, investigate the varying bulk billing rates across Australia, as they can differ depending on the dentist's location. Verify that the dentist offers the specific services you require and possesses expertise in those areas.
Seek out dentists who enjoy a favorable reputation within the community and have received positive feedback from their patients.
Opt for a conveniently situated dentist with easily accessible parking and nearby public transportation options.
Lastly, examine their operating hours to ensure they align with your schedule. By considering these aspects, you can identify a bulk-billing dentist who caters to your dental needs. This choice will relieve the financial strain of dental treatment and provide reassurance that you are receiving top-quality care without incurring additional expenses.
Conclusion 
Bulk billing dentists provide an essential service to the community by making dental care more accessible and affordable. They offer a range of services, including preventative care, restorative treatments, and emergency services. Additionally, bulk billing dentists are particularly beneficial for those who are on a tight budget or have limited access to private health insurance. 
By choosing a bulk-billing dentist, patients can receive quality dental care without having to worry about the cost. Overall, bulk billing dentists play a crucial role in promoting good oral health and well-being for all members of the community.