The Rise of Scalp Micropigmentation: A Non-Surgical Approach to Hair Restoration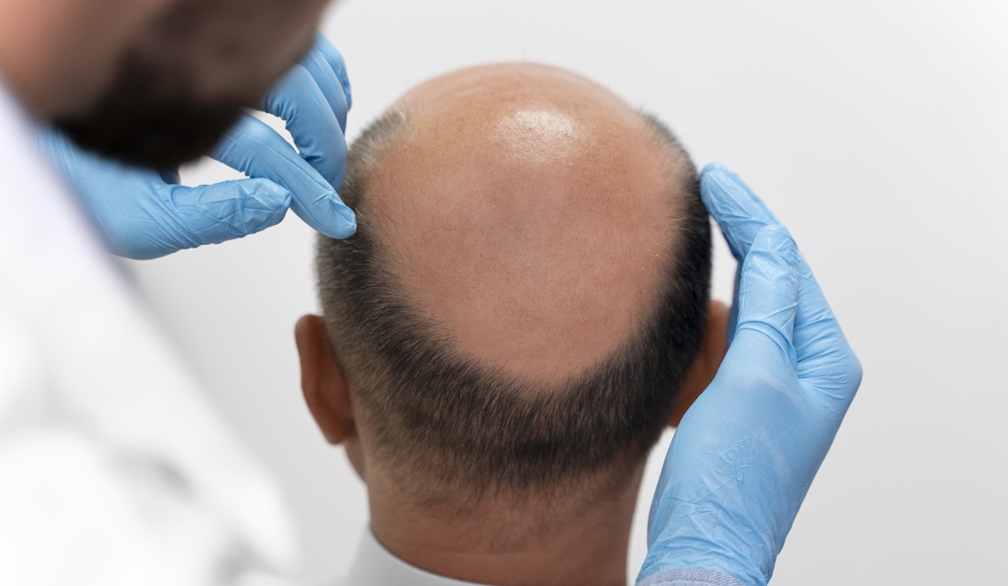 Hair loss and thinning hair are concerns affecting most populations worldwide. In fact, over 80% of men and nearly 50% of women experience hair loss. This growing concern has led to the innovation of hair restoration techniques, including surgical and topical treatments.
While most hair restoration techniques, such as surgical procedures, offer a solution for hair loss, they are invasive, and most people don't like the idea. Scalp Micropigmentation (SMP), however, provides a game-changing solution for those looking for a non-invasive hair treatment procedure.
The procedure has not only gained popularity due to its non-invasive nature but also the fact that it offers a cost-effective solution to men and women. Curious to know more about Scalp Micropigmentation? Continue reading!
Scalp Micropigmentation - Everything You Need to Know
Understanding Scalp Micropigmentation
What is Scalp Micropigmentation
Scalp Micropigmentation is a non-invasive procedure done by a skilled practitioner with an eye for detail and understanding of hair's natural growth patterns. The SMP practitioner utilises an electric needle to deposit tiny dots of pigment onto the scalp, creating an illusion of thicker and fuller hair.
The Art and Science of Mimicking Hair Follicles
Scalp Micropigmentation Melbourne uses advanced equipment and technology to create tiny dots that mimic hair follicles. The tiny and distinctive micro-needles are designed to ensure precise pigment placement, while the pigment delivery system allows control of the needle's depth, speed, and pressure, ensuring consistent and natural-looking results. Additionally, digital mapping is done to help the practitioner know the proper location of pigment placement and the suitable colour pigmentation
Key Distinction Between SMP and Traditional Hair Restoration Methods
The major difference between Scalp Micropigmentation and other hair restoration techniques is the fact that SMP is non-invasive.
In hair restoration procedures like hair transplants, you are required to undergo surgery to physically restore hairline or add fullness to thinning hair. On the other hand, SMP uses tiny dots of ink to create an illusion of thicker hair.
The Non-Surgical Advantage
Minimally Invasive Nature of SMP
As mentioned before, you don't have to undergo surgery to get scalp micropigmentation Sydney. Hair transplant surgeries require deeper follicular unit insertions.
With SMP, the needles are inserted at a depth of 0.3mm to 1.2 mm into the scalp's epidermis. This reduced depth ensures quicker healing and minimal discomfort.
Absence of Scars and Recovery Time
With hair transplants, there is no avoiding the inevitable of leaving noticeable scars on your scalp. Scalp Micropigmentation involves no incisions, resulting in a clean, scar-free outcome. To your surprise, the procedure is even used to cover up those scars on your scalp. Additionally, the minimally invasive nature leads to a swift recovery period, allowing individuals to resume their daily routine in no time.
The Appeal of a Quick and Convenient Procedure
SMP for men is faster than other hair restoration methods.
Let's get technical for a minute. Undergoing the hair transplant procedure can take about 4-8 hours, and let's not forget the recovery periods, which can take even months. One SMP session can last for 2-4 hours, and the recovery time is less compared to a hair transplant. With that being said, SMP is indeed a quick and convenient procedure.
Who Can Benefit from SMP
Scalp Micropigmentation is suitable for both men and women experiencing various stages of hair loss. And yes, you don't have to be bald to benefit from the procedure. If you only have hair-thinning on some parts of your hair, SMP comes in handy in creating an illusion on those parts.
Other candidates for hair SMP include chemotherapy patients, Alopecia areata victims, and people with scars to cover up.
SMP for Different Hair Loss Conditions
Male Pattern Baldness: Tailoring SMP to Each Stage
Male pattern baldness varies in stages. Some men experience it through receding hairline and thinning at the crown, while others have extensive hair loss, contributing to baldness. Each stage of male baldness requires a tailored approach, including adjusting pigment density and hairline design. SMP for men caters to all stages of baldness, ensuring a natural and realistic outcome.
Also Read: Brushing Off Baldness: The Growing Popularity of Hair Tattoos as a Hair Loss Solution
Female Pattern Hair Loss & Thinning
Scalp Micropigmentation is perfect for women with low hair density and diffuse thinning. The best part? You don't need to shave your hair to get the procedure done.
SMP practitioners are well-trained to do the cosmetic procedure with existing hair. And don't worry about colour pigmentation mismatch. Experts at Scalp Micropigmentation Women clinic do a scalp assessment to help determine the perfect colour, thus resulting in a natural-looking hair tattoo.
SMP As a Solution for Alopecia and Other Conditions
For those with hair loss conditions like Alopecia areata, Scalp Micropigmentation is the ideal solution.
Why, you ask? Well, because most hair conditions like Alopecia have no cure.
That said, you might need more than one surgical procedure to deal with such a condition, which is both expensive and invasive. Hair SMP, however, is quick, convenient, cost-effective and provides long-lasting results. It's ideal to help people restore their confidence and create the illusion of having hair on their heads.
Scalp Micropigmentation Vs. Traditional Solutions
Scalp Micropigmentation Vs. Hair Transplants
Scalp Micropigmentation and hair transplants are distinct restoration approaches. The only similarity they share is that they address hair concerns, and that's it. Hair transplant involves surgical procedures to transplant hair follicles. SMP, conversely, involves depositing pigments on the scalp to mimic existing hair follicles.
Scalp Micropigmentation vs Topical Treatments and Medications
Topical treatments and medication call for consistency and lengthy applications, which may take long to yield the desired results. SMP, conversely, doesn't require you to slather products on your scalp like there is no tomorrow. All you need to do is book an appointment, go for 2 or 3 sessions, and that's it: quick and natural-looking results.
Tired of hair loss concerns? If yes, now is the time to get Scalp Micropigmentation treatment. With the right skilled practitioner, you can rest assured that all your hair woes are addressed. No longer will you need that hat or wig to cover up. Book your consultation and regain your confidence!