4 Things To Remember When Caring For Someone With Dementia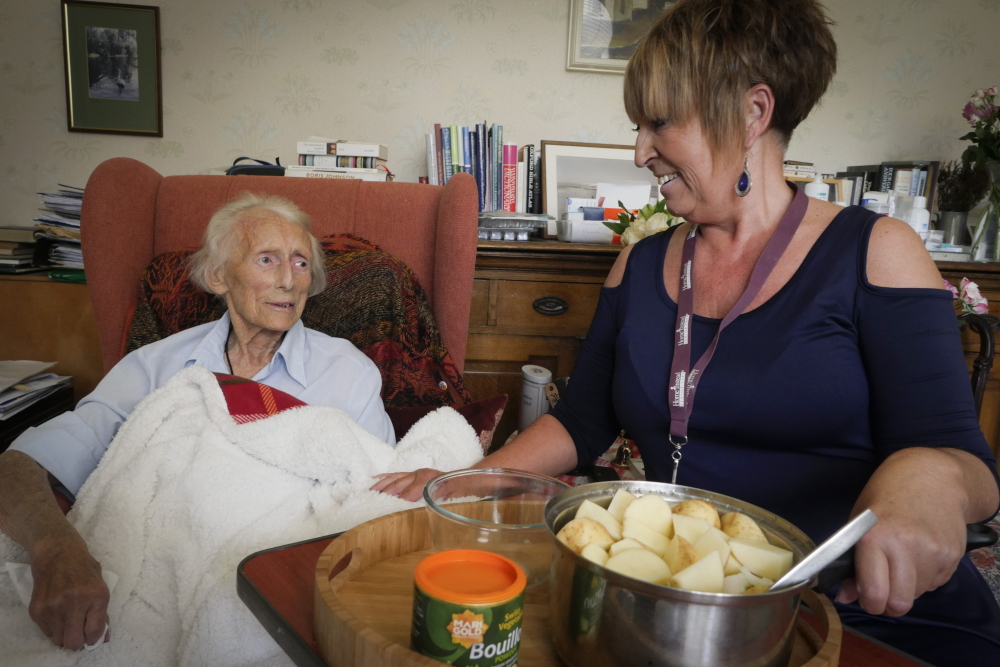 It can be difficult to care for an aging loved-one at the best of times, but when your loved one has dementia, it can be harder to look after them than you had originally anticipated. Dementia can cause people to act very differently to the way that they normally do and if you do not have medical training, you may not know how to deal with them. Luckily, there are few things that people who care for a dementia sufferer can do to make it a little bit easier on themselves and the person that they care for.
There are many different signs and symptoms
Like with any other serious illness, there are no two people who have the same experience with dementia, so it is important to know the potential signs and symptoms in order to look after them. Most people know that dementia sufferers are prone to memory loss and mood swings, but these are not the only things that happen to you when you have dementia. Depending on the area of the brain that is affected by the disease, you could have a range of problems such as issues with incontinence, paranoia, communication issues or behavioural problems. This is why it takes a lot of time and effort to take care of someone with dementia; because it is so much more than a memory-loss disease.
Try to be compassionate
It can be hard to be a compassionate carer all the time, but when you are caring for someone with dementia, you have to try your best to be kind to them, even when they aren't kind to you. It can be hard for a person living with dementia, because they may feel frustrated often when they forget something or don't have control over a situation. This is where being compassionate to the dementia sufferer is extremely important because it shows them that you care about them in spite of their illness. If you felt the way that they felt most of the time, you would probably be very unhappy as well, so being empathetic to their suffering is important.
Don't be afraid to ask for help
It is very important that you look after yourself first when you are caring for someone with dementia. Looking after someone with an impairment can take a toll on your body both physically and mentally, so if you aren't feeling up to the task you may need to ask for help. This does not make you weak, nor does it mean that you care about your loved one any less, so you shouldn't feel guilty about getting assistance in any way when you are a carer. Sometimes, you have to admit to yourself that you just can't do it all on your own, so getting someone else to care for your loved one is the best thing that you can do for them. Aged care facilities like Banfields Aged Care are great for people with dementia because they specialise in caring for people with the disease. It can be hard to let someone else care for your loved one but there are facilities out there that look after people with dementia, who are trained in the medical field.
Remember there are good and bad days
It is often said that people with dementia have good days and bad days because it can be hard to predict how a person will act from one moment to the next. You might do everything that you can for the person that you are looking after, and they will still react in a different way than you would have expected. Another thing that is common with people who have dementia is that they may have moments of clarity where they act in a way that they used to before they had the disease. For example, the person with dementia may start to remember things that they had once forgotten out of nowhere, and then forget the same thing again moments later. These fleeting moments remind the carer that the person that they are looking after is still in there and that their efforts to care for them are not totally lost. So although it may be hard to see the good in the situation, you have to try and remember the good moments when things get bad.
Looking after someone with dementia is no easy feat. Even professionals who are trained in caring for people with dementia struggle to look after their patients from time to time, so you shouldn't feel bad if you are finding it hard to look after your loved one on your own. Remembering that you are looking after them for the right reasons, and getting extra help when you need it can make a big difference when things get harder. If you do this, you will find that is easier to be a carer to your loved one, and they will get the care that they truly deserve.