The best weight-loss strategies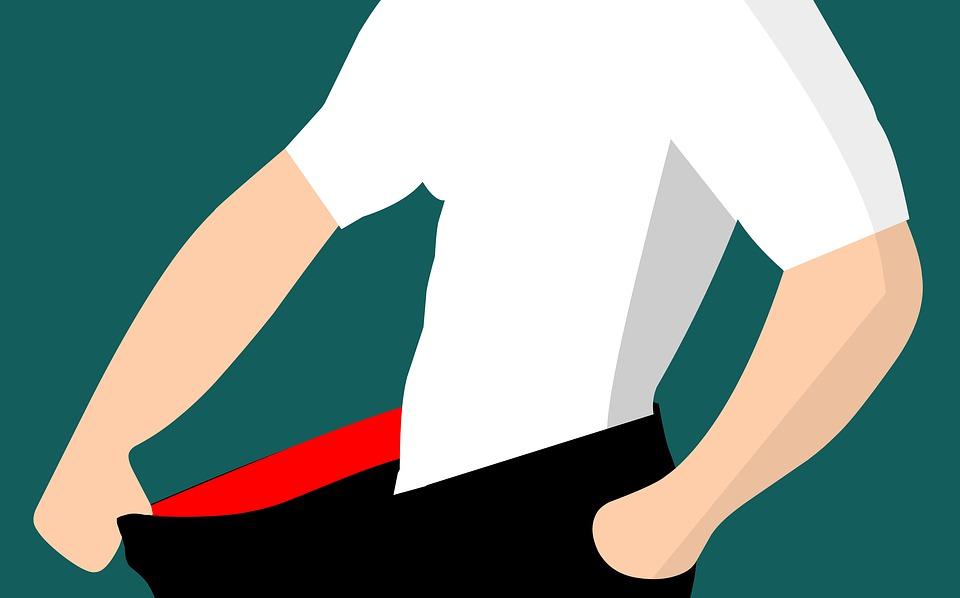 Before entering the holiday season, it is good to think about eliminating our extra pounds to enjoy a cheat day and a chocolate bar. We have prepared a list of undemanding and proven weight loss strategies for you. It is your turn to act now!


Fruit and vegetables at each meal
Healthy food is often undervalued, and fruits and vegetables are two of the most common ones. Only a small portion of people eat enough fruits and vegetables to meet their needs when we are forgetting that these foods are rich in fiber, vitamins, minerals and satiate enough not to be itching between meals. They can also reduce the risk of chronic health problems, such as heart disease, type 2 diabetes, obesity and even cancer.


Weigh yourself regularly
There was a time when experts recommended staying away from the scales because of the potential discouraging effect. Those days are over: after studying 3,500 individuals who have lost 30 pounds and maintained their weight for at least a year, research shows that 44% of them weighed themselves every day. Unhealthy obsession? Not really, according to Dr James Hill, director of the University of Colorado nutrition center: They use it as a warning signal to prevent weight gain. If your goal is to keep yourself at a certain weight, it is imperative to have regular feedback to measure your efforts and your successes.


Turn off the TV
Screen time is not only guilty of keeping you inactive on your couch, but the advertisements through it also encourage you to consume food. Scientists in New York recently demonstrated that just seeing food leads to a physiological response that drives people to eat. According to the study, food images cause increased brain activity in the area of ​​the brain related to the acquisition. Ads test your limits, know it.


Pray against fat
According to a study by Cornell University, American Christians who feel intimate with God through prayer are more physically active than others. "Studies have shown that those with the most social support move more, and being close to God can provide that support," says research director Karen Kim. Another possible explanation is that the American conception of religion, making the body a temple, can lead to a healthier life and increases physical activity.


Watch out for the little indentations!
"Hunger increases the sensitivity of taste in humans for salty and sweet substances," says Dr Yuri Zverev of the University of Malawi. Coincidentally, the chocolate bars or crisps that you find in all the dispensers contain salt and sugar. These snacks will only be better for your palate. The solution: regularly eating during the day helps to avoid these cravings.


Almonds against fat
A recent study has shown that eating almonds seven times a day contributes to weight loss. For six months, patients from an American medical center experienced a low-calorie diet accompanied by almonds and reduced their weight by 18%. Almonds are rich in nutrients that provide fiber, protein and good fats which together contribute to the feeling of satiety. Our advice: opt for raw almonds, without salt or in the oven. 15 to 20 to taste it and 50 to replace a meal.


Good timing
Long summer days can help you lose weight. The best time to start a diet in May, because the days are longer. This increases your energy level and decreases your appetite. Conversely, January is the worst time to start a diet. As the days are shorter, it lowers your serotonin level, which causes cravings.


Cereals for the meal
Purdue University study shows that replacing a meal with cereal promotes weight loss. In one study, participants eating cereals consumed an average of 640 calories per day and lost almost two pounds in two weeks. Of course, forget the gourmet cereals with chocolate chips and prefer those with high fiber content associated with low-fat milk.


Do not be afraid of the needle
Polish researchers have researched acupuncture and its effects on weight. The results showed that people who went under the needles lost five pounds more than those who cut their calorie intake. Marie Cargill, an acupuncturist in Boston, explains that pressure points on the body, especially the ears, trigger an electrical pulse in the brain that suppresses appetite.


Dairy products are great allies
A study by the University of Tennessee has shown that people who eat the equivalent of 1,200 mg of calcium in dairy products every day lose an average of 12 kilos or 11% of their body mass. The reason is simple: when we lack in calcium, we are more likely to produce fat and less efficient at burning it. A large glass of low-fat milk, low-fat yogurt or a small portion of cheese should now be part of your daily life.


Bet on yourself
"Men do well when they compete in diet," says New York nutritionist Joy Bauer. Try a team diet to boost your motivation. You will want to win the bet and avoid losing your team. Healthy competition always brings out the best in people.


Change the water for the sodas
It is not easy for someone used to drink soda to make this change and always carry a small bottle of water at all times if they are thirsty. In part, sugary sodas are certainly addictive, but if you manage to overcome this point, you will be taking off a good handful of calories a day. Only two sodas can carry 300 calories in total, which is not small. One study mentioned that people who drink this type of soda have 10% more visceral fat.


Prepare your meals
When we go out to eat outside, we get out of control and tend to belittle the calories we eat. If we have a small weight at home, we can very tightly calculate the calories we eat, prepare healthy meals, full of fiber, lean protein and healthy fats, and we will also save good money.


Try intermittent fasting
Beyond that widespread idea that is eating more times a day speeds up our metabolism, intermittent fasting can have great benefits when it comes to losing weight, as this study published in the International Journal of Obesity shows. It is simply about adjusting the type of fasting that best suits your demands, although the most popular is the one that consists of stopping eating for 16 hours to eat all our food in 8 (16: 8). It also has other health benefits.


Combine weights and cardiovascular exercise
Although fitness experts increasingly agree that the best strategy to lose weight is to prioritize weight exercises, the reality is that if we combine it with a cardiovascular exercise (accompanied, of course, by consistent nutrition), the results They can be promising. A study published in BMC Public Health mentioned that overweight people who included cardio and weight training in a 12-week exercise program lost more body fat than those who stayed alone in one of the two types.


The keto diet
Certain dietary guidelines attract the attention of scientists, especially the keto diet, which essentially forces the body to extract energy from fat stores so that the body functions properly, almost completely removing carbohydrates. According to a Cambridge study, in people who are overweight and obese with signs of metabolic syndrome, following the keto diet and not exercising could be a healthier option than exercising and following other types of nutrition.


Conclusion
These proven strategies are backed by scientific research, and they are certainly effective for weight loss. Adopt as many as possible to maximize the benefits.