Making the grade: 5 signs you're buying top quality jeans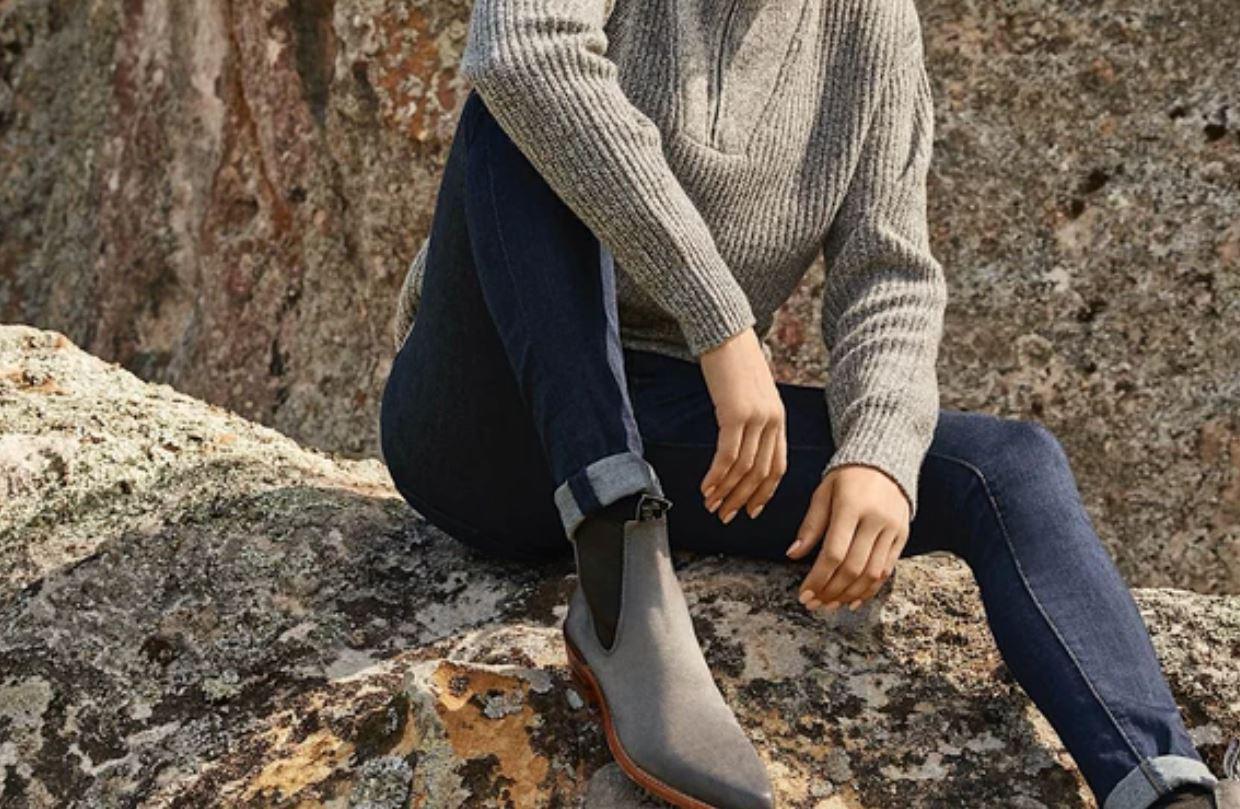 It's important to buy good quality jeans. Jeans are an imperative part of our repertoire, and we wear them as soon as we can get out of those uncomfortable work clothes. We want them to last as long as possible and maintain their integrity, and the only way to ensure this happens is through buying quality jeans.
Unfortunately, many jeans out there are made poorly, meaning they are not worth the price tag. Thankfully, there are a number of ways you can tell if the jeans you are buying are top quality.
Polo Ralph Lauren and R.M. Williams womens jeans are renowned for their quality, and contain the following signatures of top class production:
Consistent stitching
Stitching is imperative to the overall quality of the jeans. High quality jeans feature consistent, uniform stitching where the thread follows the same pattern. Some manufacturers will create zig-zags with the threat, while others may use rows for their design.
Either way, the stitching on your new pair of jeans should follow the same consistent pattern. An irregular, inconsistent pattern is indicative of a poor quality design and should probably be passed on.
Tight threading
In reality, no quality garments should have exposed, loose threading, and this is especially so for jeans. The stitching on the jeans should have closed ends where there is no visible thread sticking out from the denim. If you find the jeans have any loose, exposed thread, you should seriously consider passing on those jeans.
Be sure to always check the stitching when buying a new pair of jeans to see if the thread is protruding, as clean, thorough stitching is a sign of quality crafting and a generally high production standard.
Secure buttons
Your new pair of jeans should have solid, secure buttons. If the buttons are loose, this a sign that the jeans were either poorly designed or stitched poorly (an overall sign of poor production). They may soon fall off and this, along with indicating a general subpar standard, is a real nuisance to fix.
Regardless of whether your new pair has the one solo button or a row leading down, they have to be secure. You should give the buttons a little jiggle if trying them on in person, just to see that they don't seem loose or unsecured.
Ensure they fit properly
High quality denim should typically fit around the body without slacking or being too tight. Many manufacturers will, unfortunately, produce pairs of jeans that come in the one basic shape or size. However, these jeans only work for some people, and they are an indicator of a subpar label.
This being said, it can be hard to find a pair of jeans that fit your exact measurements. Be sure to browse the stock lists of renowned, high quality labels, as they often provide a greater range of measurements that could be more suitable to your shape and size.
Check for stains
Stains? On new jeans? We're not talking about coffee stains; we're talking about the type that cheap jean manufacturers allow for their denim when they are trying to skip on costs.
Conversely, manufacturers of high quality jeans go to extra special lengths to ensure that the denim they use and their finished product is completely stain-free. It may be possible to remove stains from poor quality jeans, but by having to do so you are acknowledging that you've bought a shoddy product that is susceptible to more problems in the future.