Things You Should Know About Eyebrow Feathering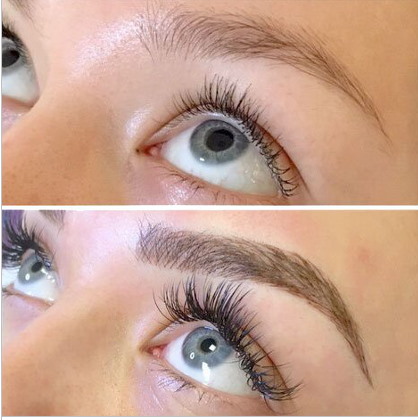 Eyebrow trends tend to come and go. However, eyebrow feathering is one of the eyebrow procedures that is here to stay. This procedure has peaked its popularity not only because it gives off a natural look but also because of its perfectly styled outcome. The most recent trend now is the versatile full-power brow, a well-defined set of brows with an emphasised arch design. This design can help you feel empowered as a woman. If you want to achieve this look, then eyebrow feathering is for you. If you're thinking about getting brow feathering, here's everything you need to know in advance:
The Technique of Eyebrow Feathering
Eyebrow feathering utilises cosmetic tattooing to imitate the appearance of natural hair strands. This particular hair stroke method offers feather-like, full brows that seem soft, even, and perfectly arched. Moreover, this procedure also involves microblading, where fine hairlines are embedded onto your skin by placing micro-pigments beneath the epidermis using a digital machine or hand tool. At times, both devices are utilised to achieve the look that clients want. 
Colour Option
The trend of eyebrow feathering is well-loved by many because it's natural-looking. The colour of your brow will be recreated so that it will look as natural as possible. This way, using several colours to make dimension guarantees that any extra hairline strokes made all over your brow to provide you with the right fullness and shape for your features won't be obvious.
Before your appointment, you will get a consultation with your cosmetician to identify the ideal brow colour and shape for you. Remember that it's essential to entrust your eyebrows with a reputable beauty salon with excellent reviews. This consideration can help guarantee that they know what skin colours can absorb specific minerals to obtain the greatest results. 
When matching colours, your hair colour, natural skin tone, and eye colour will all be considered. Moreover, brows can be completely remodelled or subtly filled depending on the thickness of your brow.
Costs Vs. Time
In searching for the ideal full brows, you can consume a lot of money and time using makeup products. Thankfully, eyebrow feathering can help minimise a lot of the costs and hassle to achieve fuller-look brows. 
Though appointments may differ, the procedure will usually take 40 minutes. After this, it would take four weeks for the eyebrows to recover. However, the pigment will already settle within seven days. 
You will then be scheduled for a touch-up appointment 6-8 weeks after your first visit to fill in any spots that have flaked or faded. During this time, you can ask your cosmetician whether you want to change your brows' thickness or darken the colour of the pigment. 
Costs will differ based on where you availed of the procedure. Usually, prices begin from $600, including the first appointment and a follow-up appointment as well. However, you have to be careful of eyebrow feathering services, which seems too good to be true for its price, as the microblading process needs a trained cosmetician's skills. 
Conclusion
It can be tiresome to maintain any brow trend, such as a power brow, for example. Thankfully, cosmetic eyebrow feathering can help you effortlessly achieve and maintain the look that you want. This procedure is perfect if you want to skip on your daily brow makeup routine to make your life easier every day.