Tips to Choose the Right Face Mask for You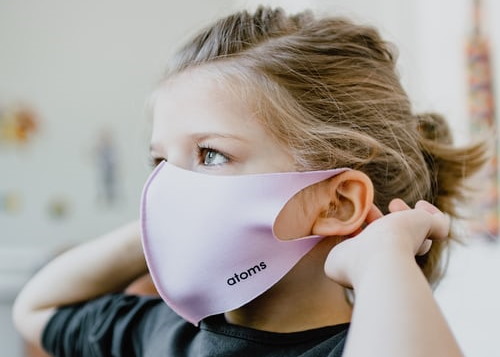 The world is experiencing a pandemic that has been infecting people for months. The COVID-19 virus is usually contracted when you expose it to the orifices in your body, mainly the ones on your face. It can enter through your mouth, nose, and even eyes. Protecting your eyes is simple since you can wear a face shield. But for protecting the mouth, you need more than just wrapping a cloth around it.
You should know how to choose the right mouth mask if you do not want to contract the virus. With the different types of masks available, you need to know which ones are effective enough to stop the virus from entering your nose and mouth. Fortunately, there is a simple guide you can follow when choosing the right mask.

Know What is Inside Your Mask
Back when the pandemic was still new, people thought that wearing fabric masks was enough to stop them from getting infected with the virus. Most people say that fabric masks are ineffective because the masks they wore had only a single fabric covering their faces. A mouth mask should have two tightly-woven layers of fabric to prevent even a small particle of liquid from penetrating the mask. The only great thing about fabric masks is that you can wash them after wearing them all day outside, helping you save money. Nowadays, most people are wearing fabric masks because it provides efficient protection while saving them the hassle of buying masks.

Using KN95 Over Fabric Masks
If you want to completely block even the tiniest of liquid particles, the KN95 face mask is the best one to use. Most people who work in highly-populated areas like hospitals must wear these types of masks because they provide better protection compared to fabric masks. These masks can capture up to 95% of tiny particles, so any person who wears this does not have to worry about getting infected quickly.

Determine if Mask is Easy to Breathe
One of the many reasons why people do not wear masks is because of the trouble breathing under them. For those who wear glasses with a face mask on, their lenses fog up often, leaving them with no other choice but to remove the glasses. Fortunately, the N95 mask is designed to provide both moisture protection and breathability comfort. The KN95 runs through a series of tests on different people to ensure that it can fully protect the nose and mouth, while the N95 masks have a stricter requirement for pressure drops while breathing in.

Those are the only two differences that the KN95 and N95 masks have. Use the information to determine which face mask you need to purchase. Either way, they can do one thing right, and that is to give your mouth and nose complete protection from the virus.

Ensure a Perfect Fit
Even if you have a KN95 mask, it will not be of much help if you do not cover your mouth and nose correctly. The mask should cover from the middle part of your nose bridge down to the bottom of your chin for quality protection. There are even instances where people would only cover their mouths and not their noses, which is not good. Face masks should properly cover the bottom half of a face to ensure quality protection.
And one more thing; when you are about to buy your face mask, you need to get them from reliable stores and companies.
Author Bio: Ester Adams is an experienced independent content writer with a demonstrated history of working in the writing and editing industry. She is a multi-niche content chef who loves cooking new things.