FASHION TRENDS OF SPRING 2020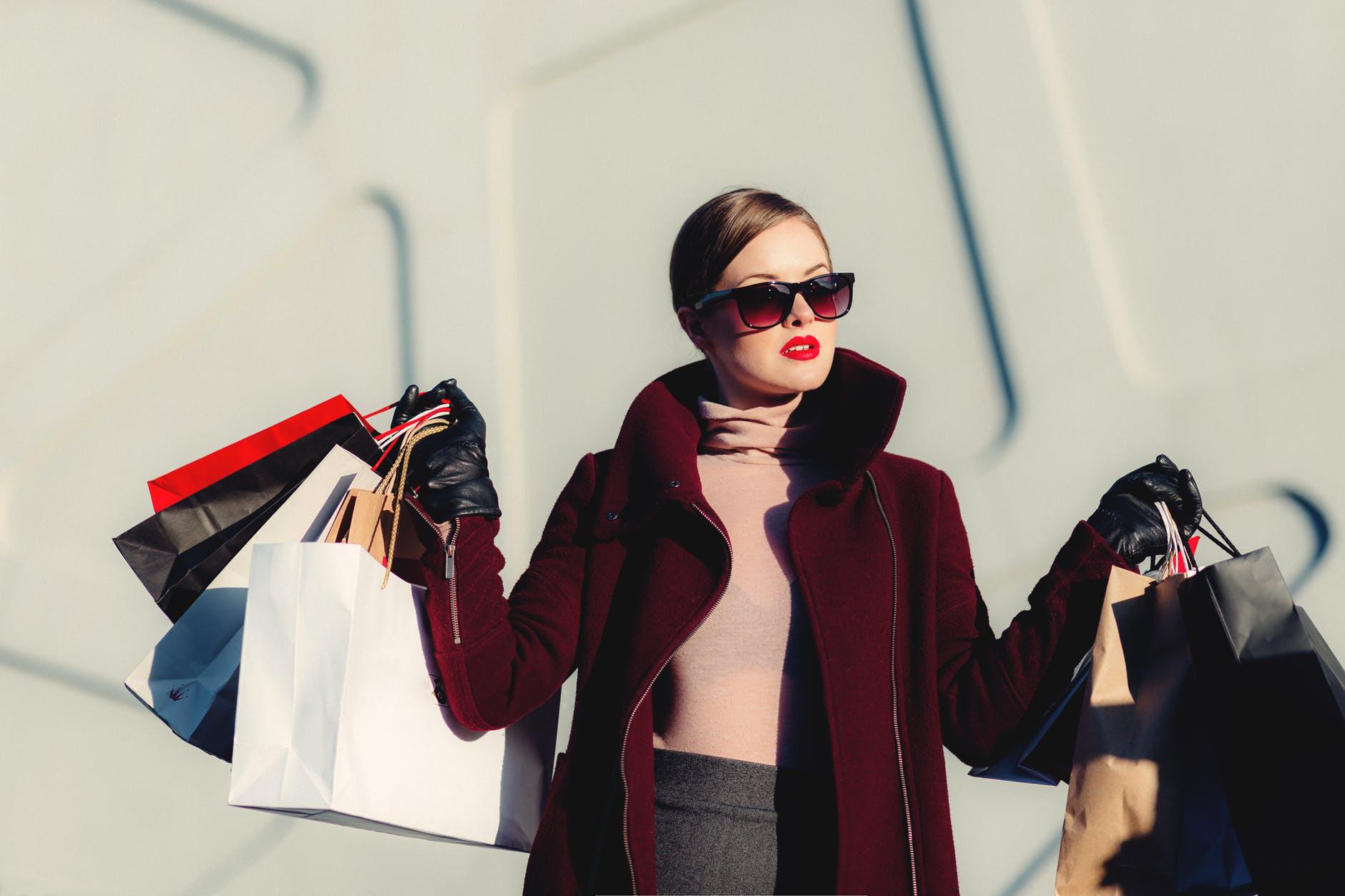 Fashion trends are never constant and are always changing. Our fashion is inspired by fashion influencers, celebrities, brands like Ulla Johnson and of course the weather. Spring is officially the time to pack your woolen sweaters and coats and think 'should I wear a jacket?' to yourself. Spring is the season of colors and the season with the perfect weather for fashion trends. Spring 2020 is just around the corner and we need to be ready for it. The following are must-have fashion trends that are followed by celebrities, fashion bloggers and influencers and also showcased on fashion shows.
COLORFUL LEATHER
In this era of fashion, everyone regardless of the gender may have a black leather jacket in their closet but if you are looking for trends that are taking over with their uniqueness, colorful leather is here to stay. The newest way to wear leather and to look your best this spring is to go for colorful leather.
Leather is already dominating not only street style but also is making its mark informal events. Black fashion may never go out of fashion but colorful leather gives a very cool and fresh vibe that is perfect for the spring season. Leather is now available in colors like yellow, purple, pink and even hues of green. Colorful leather was also spotted at various shows like Givenchy, Rochas and Louis Vuitton. This leather is available in jackets, dresses and even in tights and can be mixed matched with anything.
WHITE SNEAKERS
White sneakers are another spring essential for 2020 that is making its mark. The remarkable thing about white sneakers is that they go with anything, whether you are wearing a dress or jeans, they match every style and make you look more chick than ever. Many celebrities like Gigi Hadid, Kendall Jenner, and Hailey Baldwin were seen rocking white sneaker and we are completely inspired by them. They come as flats and with a little platform but both the looks are here to stay and make a statement.
OVERSIZED JEWELRY
One of the most iconic fashion trend id over-sized jewelry. Whether it is over-sized hoops or a big chunky necklace, they definitely will make a statement. Big gold hoops never go out of style and go with almost everything. Big hoops were originally in style and popular in the 60s and 70s. It is a trend that never goes away. This trend starts from delicate one-inch hoops to extreme oversized hoops and matches any style.
Over-sized chains are seen as necklaces, bracelets, rings, and even earrings. We have stepped into a new year with a new fashion trend. Over-sized gold chains have already been making the statement. You can match over-sized jewelry with any kind of style, no matter what you are wearing, these over-sized jewelry pieces will make you stand out.
POLKA DOTS
Do you remember watching everyone's favorite Minie Mouse rocking polka dots? Yes! That is how old this trend is. Polka dot has evolved for the good and is a trend that is constant and will never fade away. Polka dot is the style that can never turn anyone off and makes its way back with a new kick. It's a trend that makes its way in every fashionista's closet and this time, this trend is not slowing down. It's a classic and constant need as a stylish trend.
Polka dot is very classy yet very versatile. This print can be worn in any form, from desi shalwar kameez to jumpsuits to trendy crop tops, it looks very retro and classic. This print has always been a designer favorite and can be seen in many runways and shows. Gucci, Marc Jacobs, Carolina Herrera, and even Balenciaga went polka dots for spring. Polka dots never go out of style, it can be worn even in the form of the bag! This playful trendy print can be seen in every color and is definitely taking over the spring season. This print is here to stay!
HEELED LOAFERS
Loafers have always been trendy yet comfortable, but this spring they are back with a bang. They are making their way back with heels. These are the shoes to make a statement this season with mixed colors, patterns, and textures. In my closet, there is no better comfortable shoe than my loafers. This trend dates back to the '90s and is back with even more style and class. Emma Roberts was recently seen rocking this trend and we can say it is here for spring.
Heeled loafers can be matched with anything from dresses to skirts, from jeans to shalwars, they can be worn under any piece of clothing and make a statement and make you look more unique and trendy. There is a lot of brands that have been coming out with this trend and are easily available in the market. Bonus point is that they are not only trendy but very comfortable to walk in so for this trend, we can safely say that it is here to make a mark.
SEE-THROUGH BAGS
When I say this trend, it almost gave me a heart attack! To display my belongings to the world is scary and a no-no for me but I took it as an opportunity to clean off my huge bag full of stuff I didn't need. As a street style, this trend is taking over. Influencers, bloggers, celebrities, and editors are carrying these transparent bags to showcase their belongings to the world.
From stylish phone cases, cute key-chains, classy wallet or must-have makeup products, everything can be showcased in this sheer bag. These transparent bags don't even have to match with your clothes because they always do. These can go with every style and look trendy. Transparent bags can be seen in every other designer outlet and is here to make a fashion statement. A transparent bag can be carried by putting everything as display and or you can put another bag inside the sheer bag and make an even bigger statement. This trend is super fun, trendy, risky and inspiring and is definitely here to make a mark.
GLOWY MAKEUP
Yes! We are talking about glowy blinding makeup. Matte makeup will always have its place and time but glowy and dewy makeup is winning this year. Makeup is something that completes your look and takes your fashion style to another level. There are tons of tips and tricks for a dewy face that blinds everyone available online but some of the easier are to invest in a good highlighter and put it on the highest points of your face where the sun would typically shine.
Another trick is to apply any glow boosting drops before makeup or simply mix them with your foundation. You can create your own after makeup fixing spray by crushing your highlighter and mixing it in your normal setting spray. Try any trick and walk out with a radiant, dewy, glowy and blinding face that will rock your look.
The Final Verdict
All of these spring trends for 2020 are super comfortable yet classy. Either you are into street style or high-end fashion, these trends will definitely level your style up. So next time, when you go shopping you know what exactly to get. These trends are here to stay and to make a statement this spring!