Your Guide to Different Type of Business Attire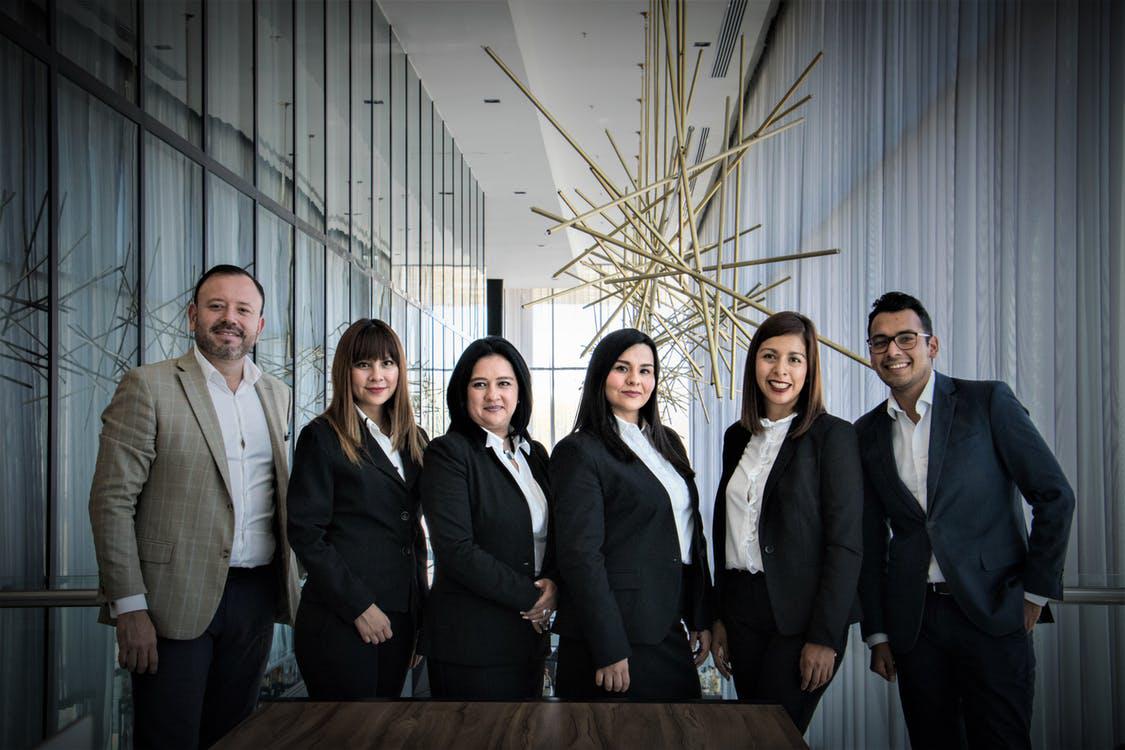 Almost everyone coughs up 5 to 10 minutes, figuring out what to wear for work. Don't you think it is chaotic to decide? Every business environment is poles apart from each other due to which the rules and dress codes are different too. Besides, the standard business attire remains the same – dress shirts and pants!
Unsurprisingly, you would never spot anyone coming out from an office in their tees and shorts, since it is against the business dress code. So, instead of squandering time to put together clothes every morning. Here's your guide to a different type of business attire, saving time and effort.

What is Business Attire?
Can you wear PJs to a party? Of course not, because it doesn't confine with the dress code. Everyone is supposed to wear dresses and other party wear. Similarly, there's a dress code for offices too, famously known as the business attire. Usually, it's certainly on your job contract.
It's nothing extravagant, men have to own a couple of business shirts and dress pants, while women are good to go with formal dresses and dress shirts. To make it convenient, take a dig at these types of business attire. Remember to be thoughtful of your office's dress code.

Professional Attire
Have you ever observed the dress code for 'bankers'? In short, that's professional business attire. Everyone has put on suits, with proper ties. Similarly, there are many companies with such strict dress codes too. They have to stick to it in the thin and thick of scorching heat or brisk winter winds. However, it's different for men and women.

For Men:
Dress shirts are a must. Don't even think of entering your premises without it. As for the color, professional attire is okay with any color until it matches your suit.

Dress shirts are not enough, and you have to wear a suit too. Yes, even if the sun is eyeing you directly. Besides, you have to opt for plain ones that also in warm colors. So, you have to stick to darker colors – grey, blue, black, brown, etc.

Footwear has to be formal too. Thus, pair it up with dress shoes and plain socks. Instead of getting your hands-on fancier ones, look out for the delicate ones since it's for office wear, and not for a party.

Coming to the accessories, tie, and the belt is mandatory too. Don't go over the board by selecting a trendy tie because only plain ones are suitable. A mini-fashion tip, pair up your belt with the color of shoes.

For Women:
Women can't wear anything else than formal suits. However, it up to you if you prefer pairing up with dress pants or skirts because all this fits under the category of formal.

Dress shirts, preferably white or any other neutral color.

Unsurprisingly, women have an exemption from wearing ties or belts though you can if you want.

Women are free to wear plain black shoes or coat shoes with heels.

Business Casual Attire
Believe it or not, but some business environments are comfortable and relaxing, especially because of their convenient dress code. It closes doors for every morning hustle of finding the appropriate clothes. Well, this is what business casual attire is all about. There's a dress code, but a simple one which means you have to wear formal clothes only.

For Men:
Button-down shirts are a must with an exception, whether it's a dress shirt or not.

It's up to you if you want to pair it up with blazers or jackets.

You have to wear dress pants because business casual attire doesn't permit jeans.

You can wear loafers or formal shoes, but not sneakers.

For accessories, you are free to wear anything, but no fancy jewelry or chains.

For Women:
Women can also wear button-down shirts whereas the option of t-shirts remains closed.

Pencil skirts, wide-leg pants, tights, dress pants, there is the freedom to wear anything.

Except for flipflops, you can choose anything for footwear.

There's are no restrictions for wearing jewelry. So, don't shy from flaunting your hoop earrings and mid rings.

Semi-Formal Attire
Not every company has super strict rules; instead, some decide to take one step below. Thus, semi-formal attire gives a red signal to cufflinks, ties, etc. However, the dress code is still rigid, but with some minor exemptions. The majority of the companies and business follow a semi-formal business attire.

For Men:
Unlike the professional setting, rather than suits, you can wear blazers.

Pants have to go in line with the blazer, so eliminate any thoughts of mix and match or contrasts.

Wearing a formal dress shirt remains mandatory at all times.

You can't wear anything else except for formal shoes.

Besides, there's no need to wear any tie or cufflinks.

For Women:
If you're fond of wearing dresses, then don't shy away from flaunting a knee-length formal dress to the office.

Formal dress shirt of any color, whether neutral or darker ones.

For bottoms, there is a choice to choose from pants or skirts.

No need to wear blazers or jackets.

Any sort of closed heels and shoes are allowed.

All Casual Attire
Surprisingly, some offices don't have any dress codes. They believe in making their employees feel at home while offering them comfort and relaxation. It does have an impact on productivity levels too. After all, no one is comfortable working while wearing a tie and dress pants. However, there are only a few companies offering this option. Since not many companies are of thought to promote a comfortable working environment.

For Men:
Here is where you are free to flaunt the amazing collection of polo-collar and t-shirts lying in your closet.

Shorts or denim, everything is acceptable in any contrast or mix and match since your work would speak for itself.

You can wear sneakers, sandals, anything.

For accessories, exchange ties and cufflinks with watches and caps.

For Women
There's an option to choose from a closet flooding with clothes. Any formal or informal shirt or dress.

Similarly, you can flaunt your high-waist denim or bring the essence of the 80s by wearing boot pants.

Slippers, sandals, or sneakers for footwear.

Feel free to carry any bag while flashing elegant jewelry on the same hand.

Wrapping Up
Well, it's up to your office setting on what sort of business attire they are asking you to follow. The whole idea of following attire does sound overwhelming in the beginning, but you get hold of it with time. However, things can take a while if you're not equipped with business attire and how it works. So, take a look above at your guide to a different type of business attire.